Featured News - Current News - Archived News - News Categories

What is Remarketing?
by system
Wed, Mar 19th 2014 01:15 pm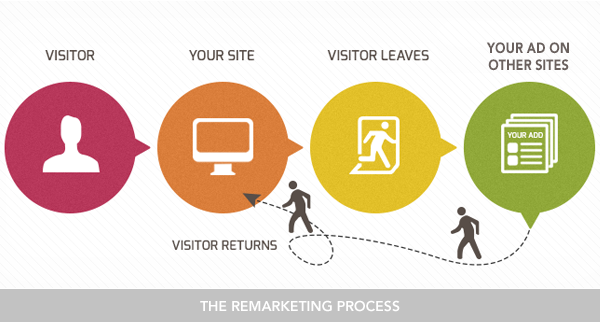 Remarketing is a feature in AdWords that helps you reconnect with people who have previously visited your website, by showing them relevant ads across the web or when they search on Google. When people leave your site without making a purchase, remarketing may help to encourage them to return to your site and buy something. Remarketing ads are run separately from your regular Adwords campaigns, and only target web users who have been to your website.
How remarketing works.
To start remarketing to your web visitors, you first need to obtain a remarketing tag (a small snippet of code) from AdWords, and add it to all your website's pages. Once you've added the tag to your site, you can create remarketing lists that correspond to individual web pages. For example, you may want to create a list for users who've visited your "Featured Products" page. When a visitor lands on that page, the remarketing tag will communicate to AdWords to save that user to your "Featured Products" list, and issue him/her a cookie. As the user navigates to other websites within Google's Display Network, they will be shown your ad campaign for people who visited your "Featured Products" page. These ads won't be displayed anywhere else.
If you've ever wondered why you often see ads from your favorite stores when surfing around the web, it's because you're being remarketed to.
Benefits of remarketing.
Whether your goal is to drive sales activity on your website, increase event registrations, or promote awareness of your brand, remarketing can be a strategic component of every campaign. The objective is to match the right message to the right people at the right time. One of the greatest benefits is remarketing is that you're message is only being shown to users that have already expressed some level of interest in your brand, product, or services, so you're more likely to generate conversions
To learn more about remarketing or to set up your first campaign in Adwords, check out Google's support articles on the topic here. However, if you'd like to start a professionally managed PPC campaign, we'd be more than happy to assist! Just drop us a line and an Account Manager will be in touch shortly.
Are you Ready to Build a New Website with 360 PSG? Just Request a Quote to get started!