Featured News - Current News - Archived News - News Categories

Does Your Website Offer Your Users a Good Experience?
by system
Wed, Mar 26th 2014 10:00 am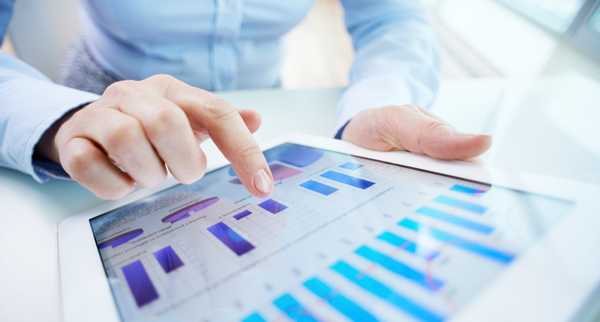 As digital technology has become more pervasive, users expectations have also changed. Gone are the days when waiting for dial-up modem speeds was an acceptable use of time. Companies now have a matter of seconds for a page to load before visitors will lose patience and leave. Server errors, broken links, and poor navigation are also deal-breakers.
What is UX?
UX or "user experience," is a term that encompasses all aspects of an end-user's interaction with your company, services, and/or products. This means that your website is likely a key contributing factor in your customer's overall user experience, whether you've put much thought into it or not.
Your website's interface is what most people refer to as a the design, and it plays a large role in the experience that visitors will have when they visit your site. While color and aesthetics are important, the placement of buttons, your selection of icons, and choice of verbiage, are just as important. All of these factors contribute to how easily a user is able to comprehend and navigate your website.
Usability & Functionality
Possibly even more important than your website's design is its usability, or how well it functions. When visitors navigate your website, they should be able to find the information they're looking for, and do so in any modern web browser. Their experience on your site should never include errors, bad navigation or links, or missing text or images. If you include video or audio on your site, it should work in all browsers, including mobile and should NEVER be intrusive with autoplay. That said...
The Mobile Experience
An estimated 1.2 billion people across the globe access the web from their mobile devices, and the number is only growing. If this is not enough motivation for you to embrace mobile technology, you may as well stop reading here. With mobile web surfing on the rise, it's more important than ever that your website be functional across multiple mobile devices.
The best way to achieve maximum compatibility with a wide variety of mobile devices is to upgrade to a responsive website. While a stand-alone mobile site will also get the job done, a responsive website allows to you maintain a single site that automatically adjusts to fit the device its being viewed on. That means the desktop, tablet, smartphone, and even smart TV versions of your website will always look like your site was built to be viewed on that specific device. No pinching, zooming, or endless scrolling here!
Another crucial aspect of the mobile user experience is the ease at which relevant information may be found. A person accessing your website from a mobile device may have different needs than a desktop user, and therefore the navigation of your site may need to be reconsidered. It's also very smart to make your address, directions, and phone number readily available across all mobile versions.
Lastly, if for some reason you still haven't given up on Flash, it is not compatible on many smartphones and/or requires the installation of third-party applications. Save yourself the headache and avoid Flash elements whenever possible.
360 PSG offers a variety of web and mobile solutions that will satisfy the demands of your website's visitors for years to come. If you'd like to learn more, simply contact an Account Manager today at
360psg.com
.
Are you Ready to Build a New Website with 360 PSG? Just Request a Quote to get started!