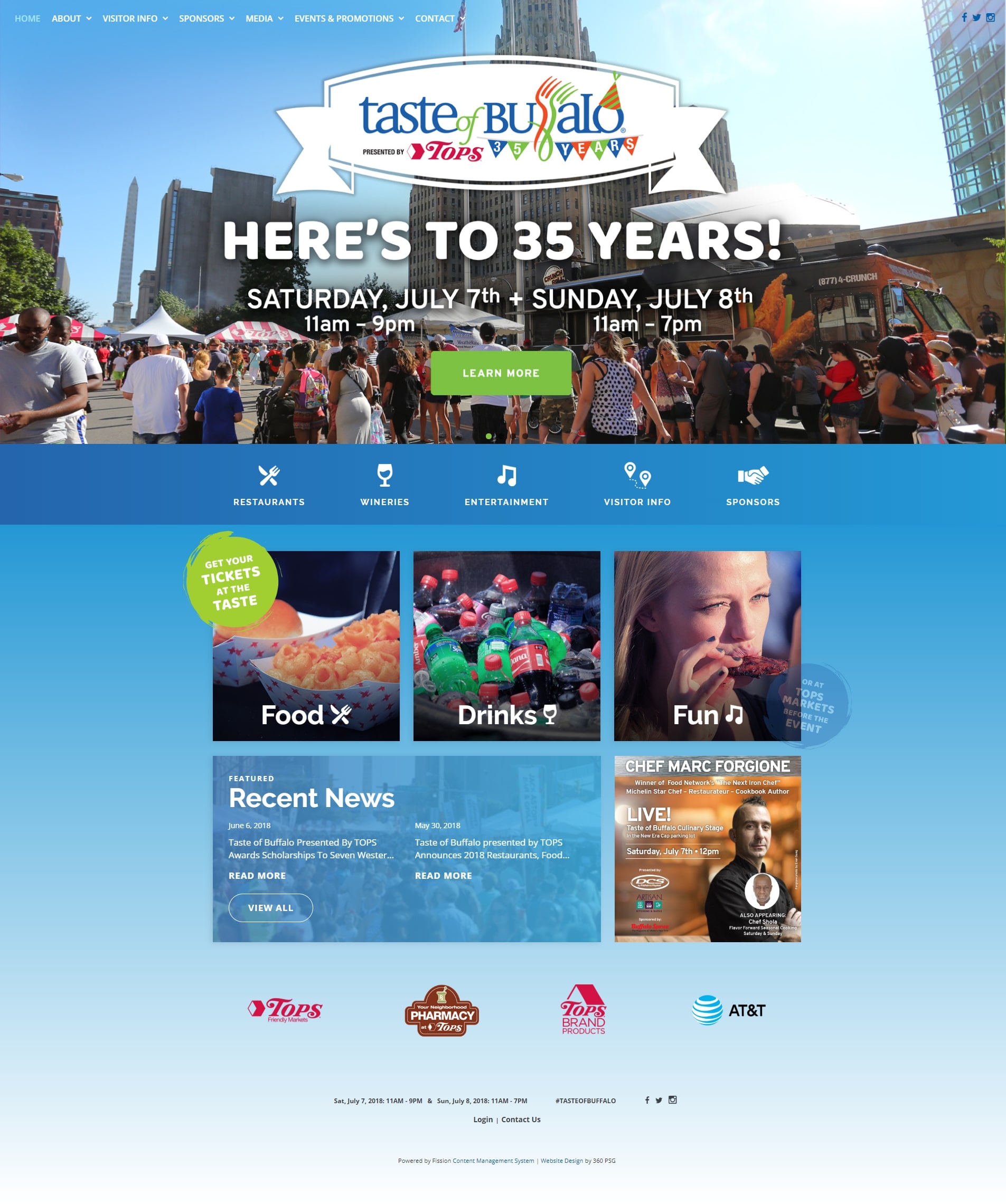 Overview
Published: May 30, 2018
360 PSG is proud to be the official web service provider for the largest two-day food festival in the United States, Taste of Buffalo!
Categories
Services
---
About the project
360 PSG has been the Official Web Service Provider for the Taste of Buffalo for the past five years.
Showcasing selected menu items from hundreds of Western New York eateries, Taste of Buffalo presented by Tops is the second largest food festival in the United States. In 2008, the 25th annual event drew 450,000 guests from New York, Southern Ontario, Pennsylvania and Ohio.
360 PSG initally converted the original Taste of Buffalo website into a Fission CMS site, giving the Taste of Buffalo staff the ability to easily login to update menu items, events calendars, and manage news and press releases.
In 2012, the website was upgraded to a responsive design that features a count-down timer and a custom-built menu search application that allows prospective attendees to view each vendor's festival offering and the number of tickets it will cost.
A map of the festival is easily accessible from the mobile view so that visitors can easily find the vendors they desire to visit.
---