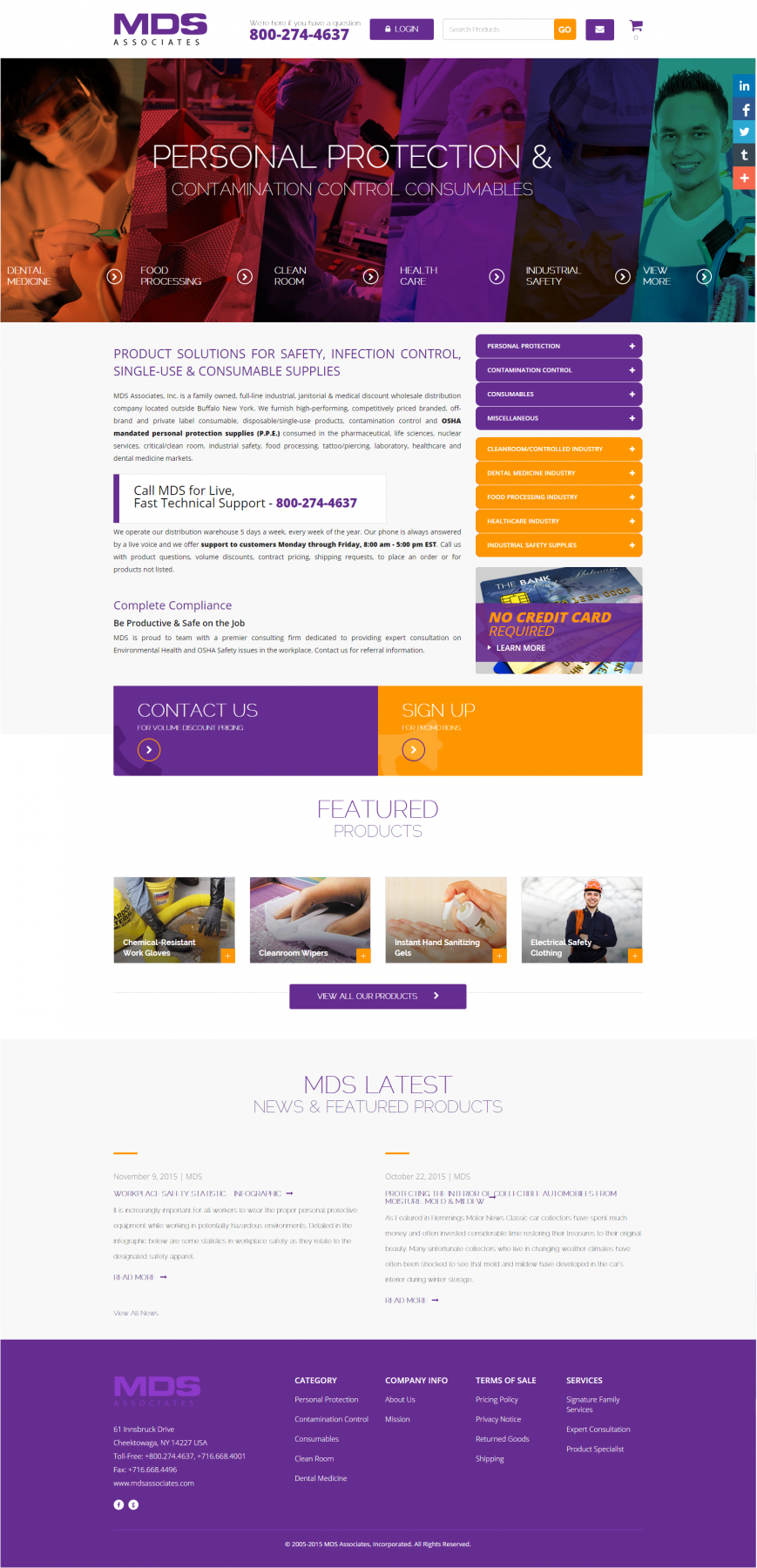 Overview
Published: Nov 12, 2015
MDS Associates are a leader and innovator for the healthcare industry, and their new custom website redesign helps position them for the future.
Categories
Services
---
About the project
MDS Associates has a Custom Responsive Website
MDS Associates originally offered protective supplies to the healthcare industry well before it was mandated. This proactive approach has helped them remain a leader and innovator in the industry. They distribute reliable, high-performing, high-value branded, generic & private-label consumable, disposable/single-use products, infection/contamination control, and OSHA accepted personal protective supplies. They are constantly working to offer industry-changing products that defeat the toughest risks and tasks in a variety of work environments.
Their custom design features a ton of unique features and functionality. Their website also features a full custom redesign, unique static images to be used in the masthead, and a custom catalog design. Click below to see the features of the website for yourself!
---