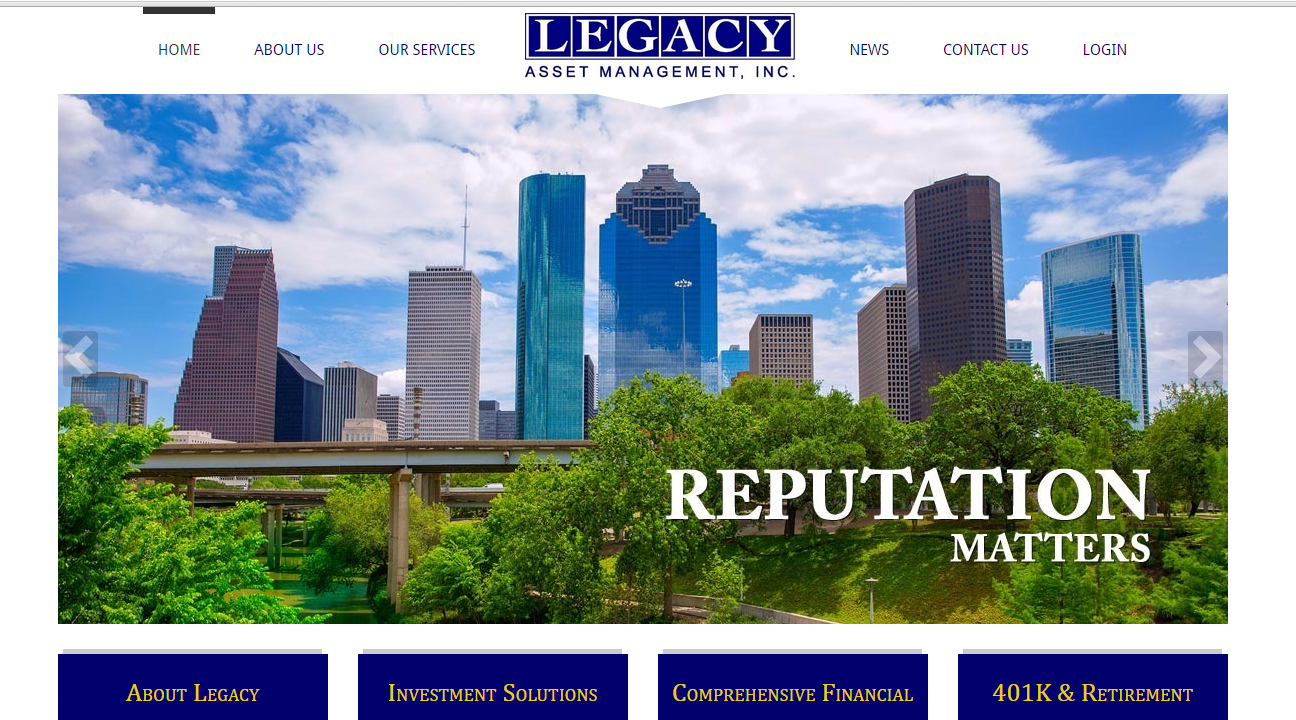 Overview
Published: Nov 24, 2015
Being able to cater to a unique and diverse client base is a strength that Legacy Asset Management works hard at being known for. Their website design is just as unique.
Categories
Services
---
About the project
Legacy Asset Management , INC. is Poised to be a Leader in the Market
Legacy Asset Management strives to be a leader in evaluating and implementing the best solutions for their clients' investment needs. With almost 15 years in portfolio management consulting, financial planning, and retirement plan consulting for individuals and corporate accounts, Legacy has been a trusted source for the best financial solutions to cater to their clients. The recognition of unique goals for each individual client is exemplified in their custom web design with the extremely flexible 360 CMS.
---