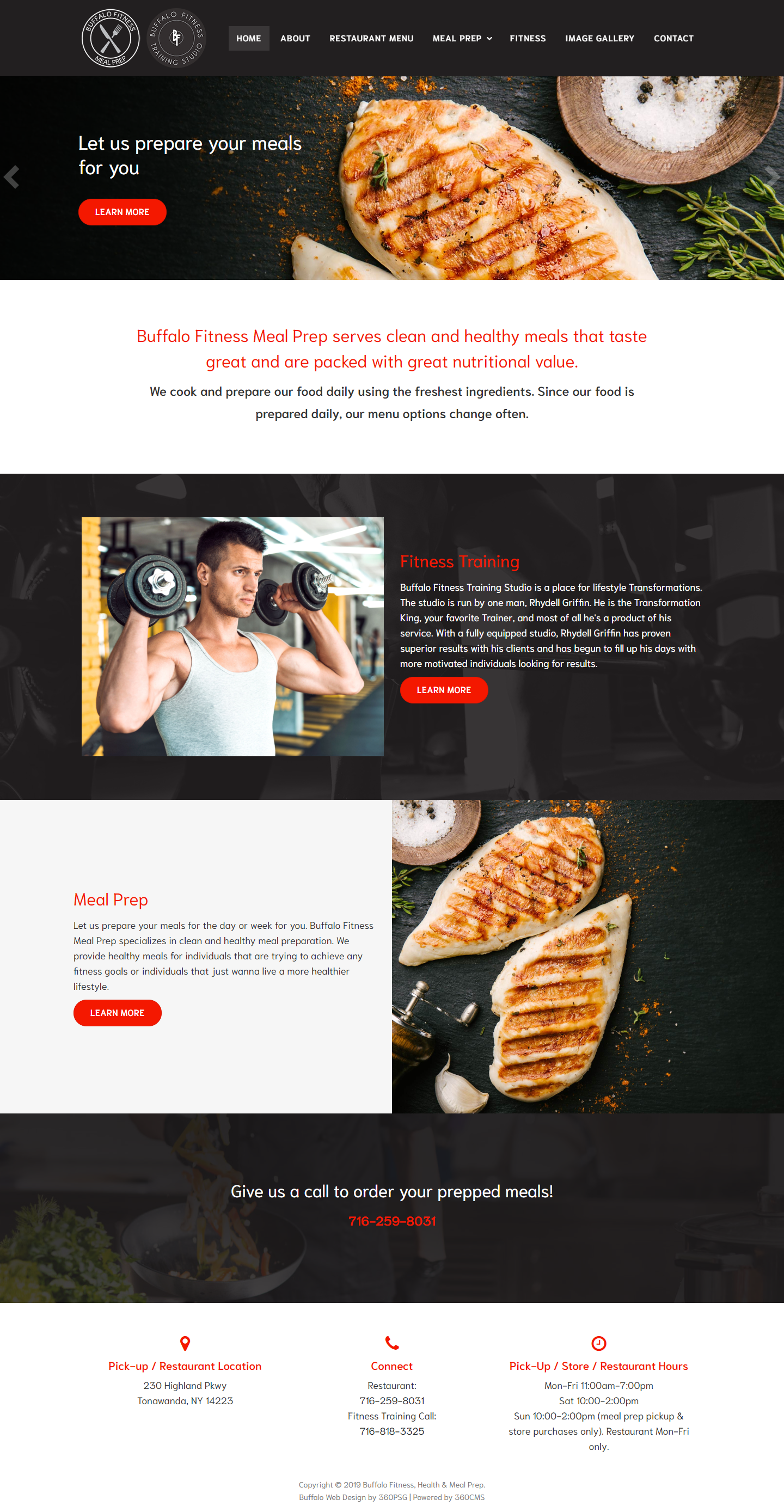 Buffalo Fitness, Health, & Meal Prep
Overview
Published: Jun 4, 2019
Meal prep, fitness training, and more, all available to learn more about and book for yourself with Buffalo Fitness Meal Prep's 360 CMS website.
Categories
Services
---
About the project
Buffalo Fitness Meal Prep is a grab and go health food restaurant that offers a daily or weekly meal prep service, while Buffalo Fitness Training Studio is a fully equipped studio for for lifestyle transformations.
With a fully responsive, 360 CMS website, Buffalo Fitness Meal Prep can effectively promote their business online. Visitors can see the restaurant menu, learn more about meal prep services, and reach out directly through a contact form.
---