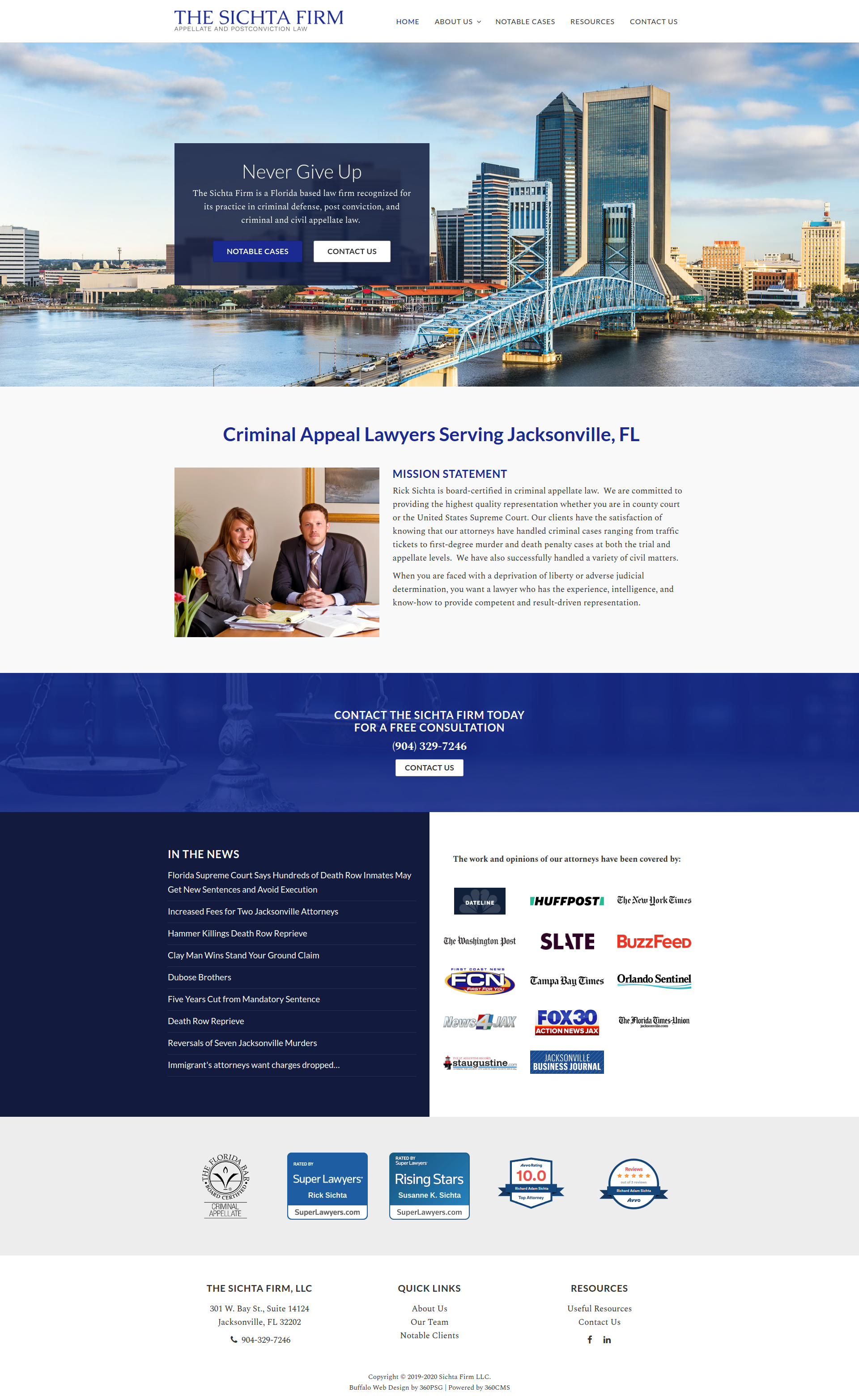 Overview
Published: Jan 29, 2020
Located in Florida, The Sichta Firm practices criminal law and appellate law, in addition to criminal appeals and civil appeals. This firm has the focus and the experience to represent those who have been deprived of their rights. Their new 360 CMS website provides the perfect platform to show what they have to offer.
Categories
Services
---
About the project
This Florida-based law firm is all about giving liberty back to those have been stripped of it. They have handled cases of misdemeanor and felony charges, litigated from county court to the United States Supreme Court, and have even worked on first-degree murder and death penalty cases. When it came to building their website, they needed a professional look with easy-to-access content.
The Sichta Firm's site is layed out with a theme design featuring strategically-placed Calls to Action, a menu that's easy to navigate and content that is straightforward and honest, reflecting the way business at The Firm is conducted. This website is a prime example of blending professionalism with style.
---