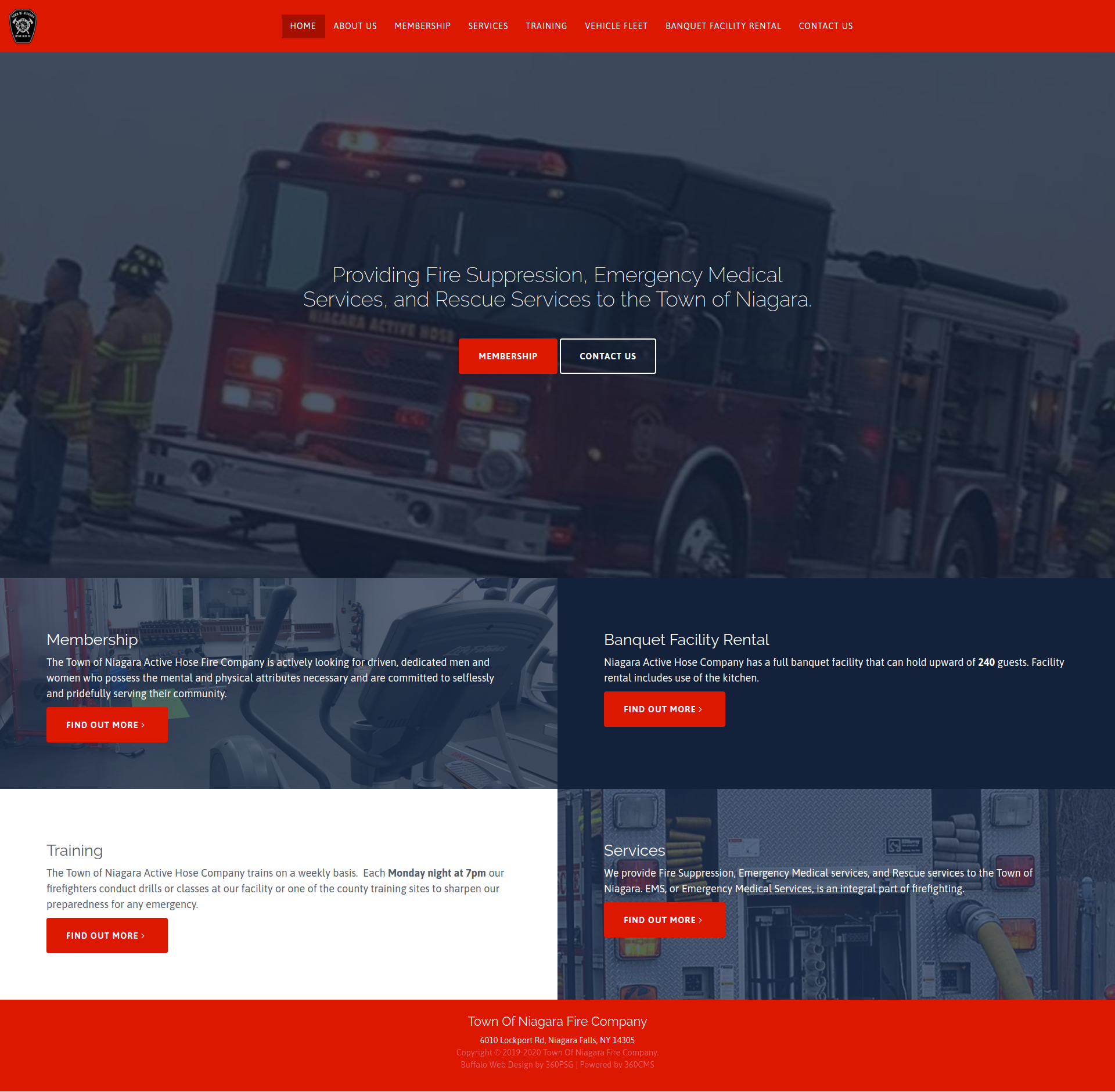 Town of Niagara Fire Company
Overview
Published: Feb 26, 2020
The Town of Niagara Fire Company has been serving its community since 1940, offering several emergency services. All members undergo intense training on a weekly basis to learn new techniques and sharpen their skills. These brave men and women have expert response time, and now so does their website.
Categories
Services
---
About the project
The Town of Niagara Fire Company is comprised of the area's most driven and dedicated men and women who have the necessary mental and physical attributes that are needed to pridefully and selflessly serve their community. They specialize in fire suppression, accident victim extrication and technical rescue, to name a few.
This new website features a wealth of information. It depicts all services that the company offers, discusses the training that members go through and even describes how to become a member. Filled with plenty of calls-to-action, the theme design powered by 360 CMS offers a well-structured website that reflects the fire company itself.
---