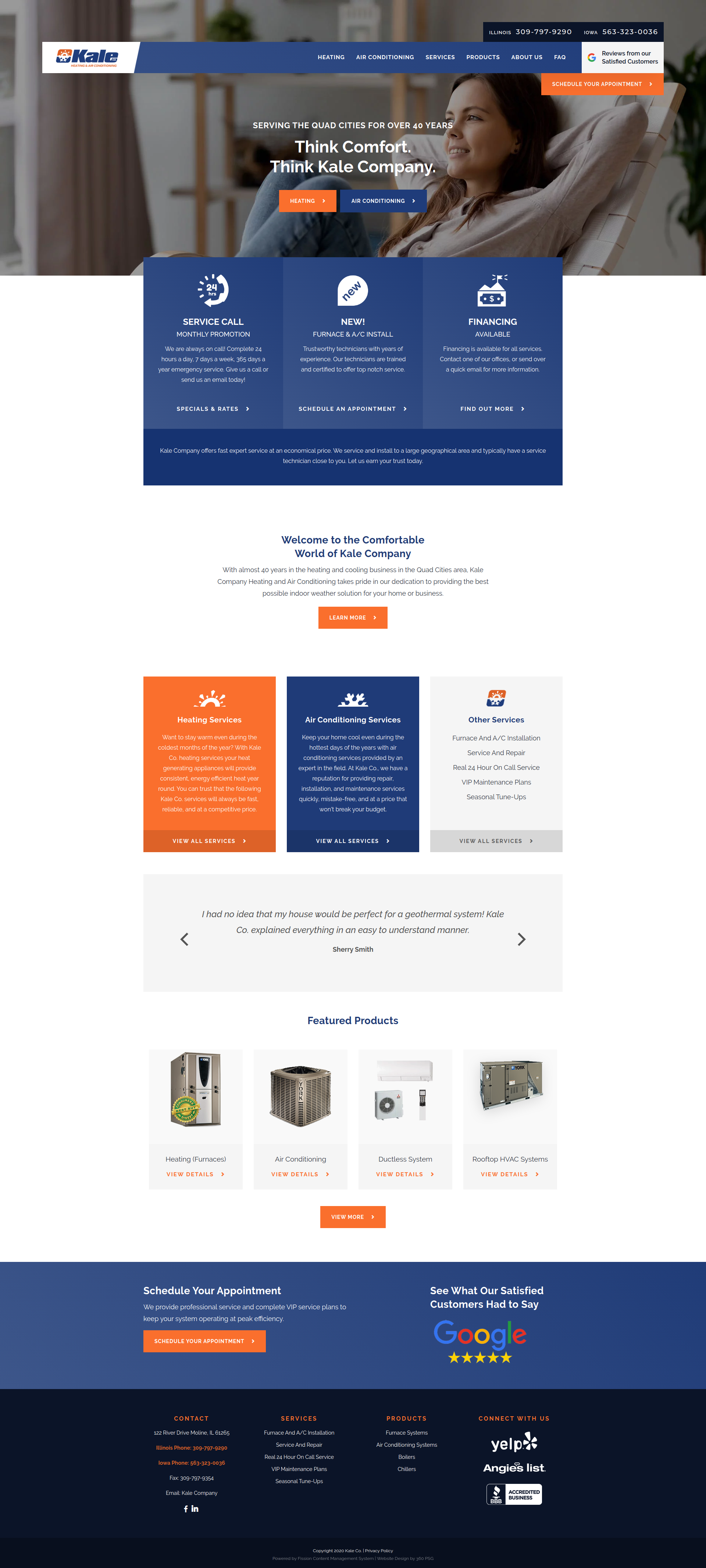 Kale Heating & Air Conditioning
Overview
Published: Feb 19, 2020
Kale Heating & Air Conditioning has been a family owned and operated business since its inception in 1980. Known for prompt 24-hour service every day of the week, Kale Co. has risen to the top as a leader of the service industry. With an all-new redesigned website powered by Fission CMS, Kale blows the competition away.
Categories
Services
---
About the project
Based out of Moline, Illinois, Kale Heating & Air Conditioning has built its reputation through reliable service, free estimates and guarenteed full 24-hour emergency service. From heating and cooling inspections to in-floor and in-driveway radiant heating, Kale offers a number of services to meet the needs of its loyal customers.
Kale's newly redesigned website received its own custom design, featuring a new, clean layout personalized with the company colors. Each page has a plethora of information about the various products and services offered, as well as several ways of contacting either of the two locations. Kale's commitment to being the best starts with its website.
---