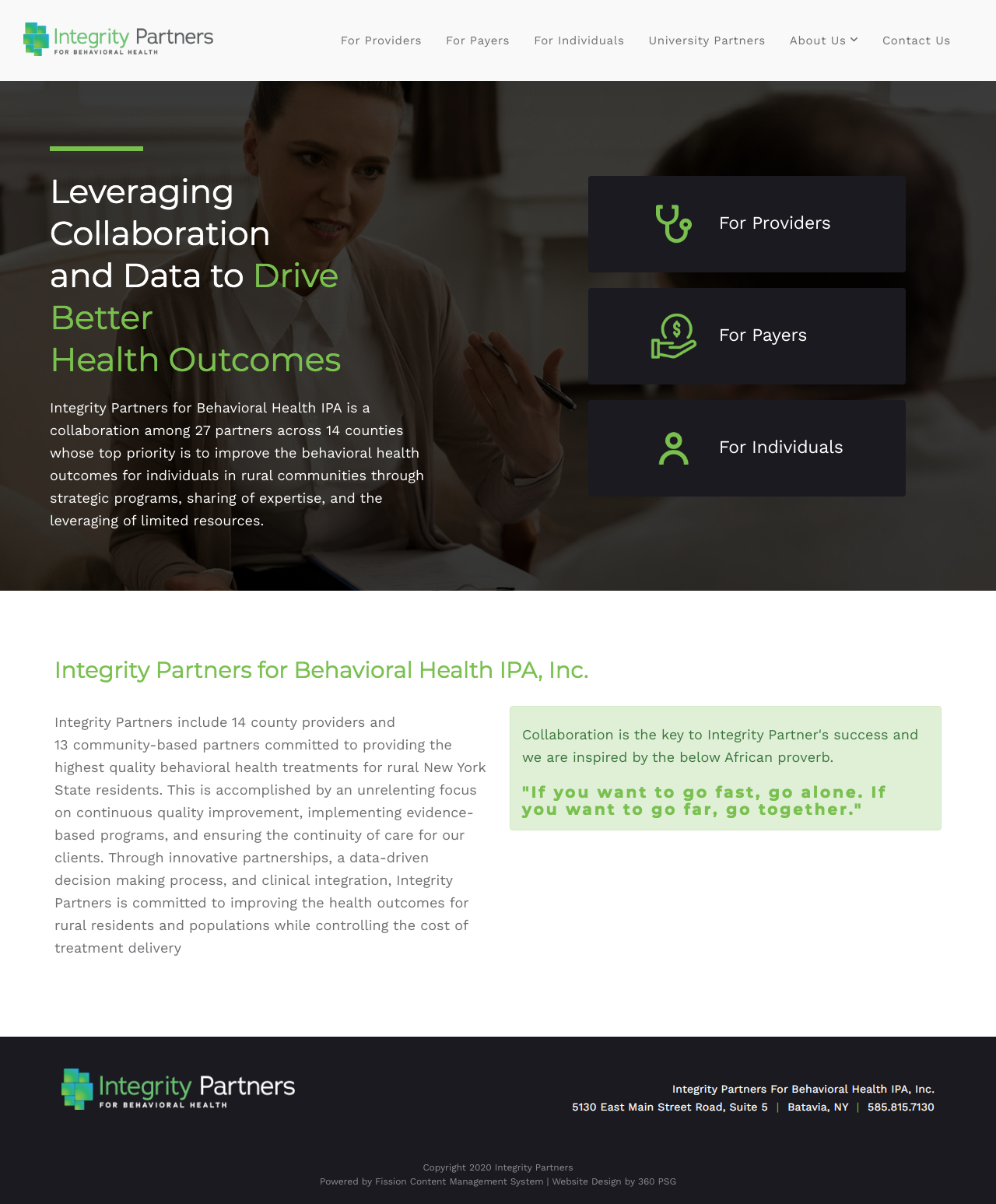 Integrity Partners of Behavioral Health
Overview
Published: Apr 2, 2020
Integrity Partners for Behavioral Health (IPBH) is a Behavioral Healthcare Collaborative that works to improve behavioral health in the rural areas of New York State. This organization's ultimate goal is to help treat and prevent substance abuse with the hope of avoiding intensive and costly treatment for the affected individuals.
Categories
Services
---
About the project
Everything that Integrity Partners for Behavioral Health does is for the betterment of the afflicted. They have a committed board of behavioral health leaders and a committed team with expertise in ogranizational leadership, data analytics, continuous quality improvement, regional and national partnerships, finance, grant writing and organizational development.
Custom programming gives their website unique features and functionality with the most innovative and responsive technology out there. A complete custom design is what separates the site from others by giving it a unique look specifically tailored to their brand. Together with Fission CMS, IPBH continues its work of increasing and maintaining the overall state of our society's behavioral health.
---