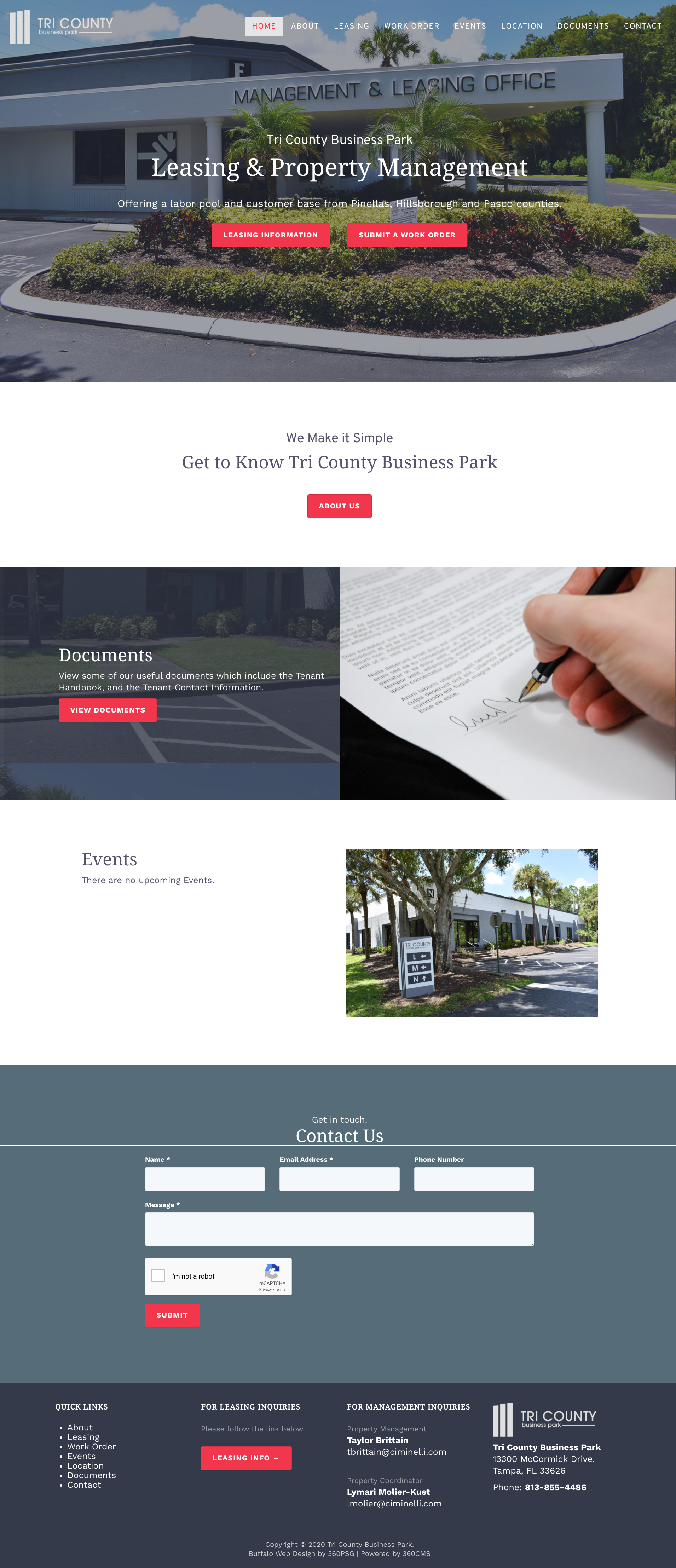 Overview
Published: Apr 22, 2020
Based in Tampa, Florida, Tri County Business Park is owned and operated by Genet Property Group. Ideally positioned at the epicenter of Tampa's three largest counties, Tri County Business Park has everything you could ever want in an office space.
Categories
Services
---
About the project
This aesthetically appealing business park is made up of 14 single-story buildings that totals 492,235 square feet. The space offers both a labor pool and customer base from Pinellas, Hillsborough and Pasco counties. On-site dining and on-site property management set this place apart from the rest.
A theme design gives a simple yet sleek look to Tri County's website. Gorgeous pictures of the Florida scenery from the location make for a wonderful backdrop on the homepage. Various calls-to-action help send visitors deeper into the website, answering their questions with a wealth of information. 360 CMS brings this website to life.
---