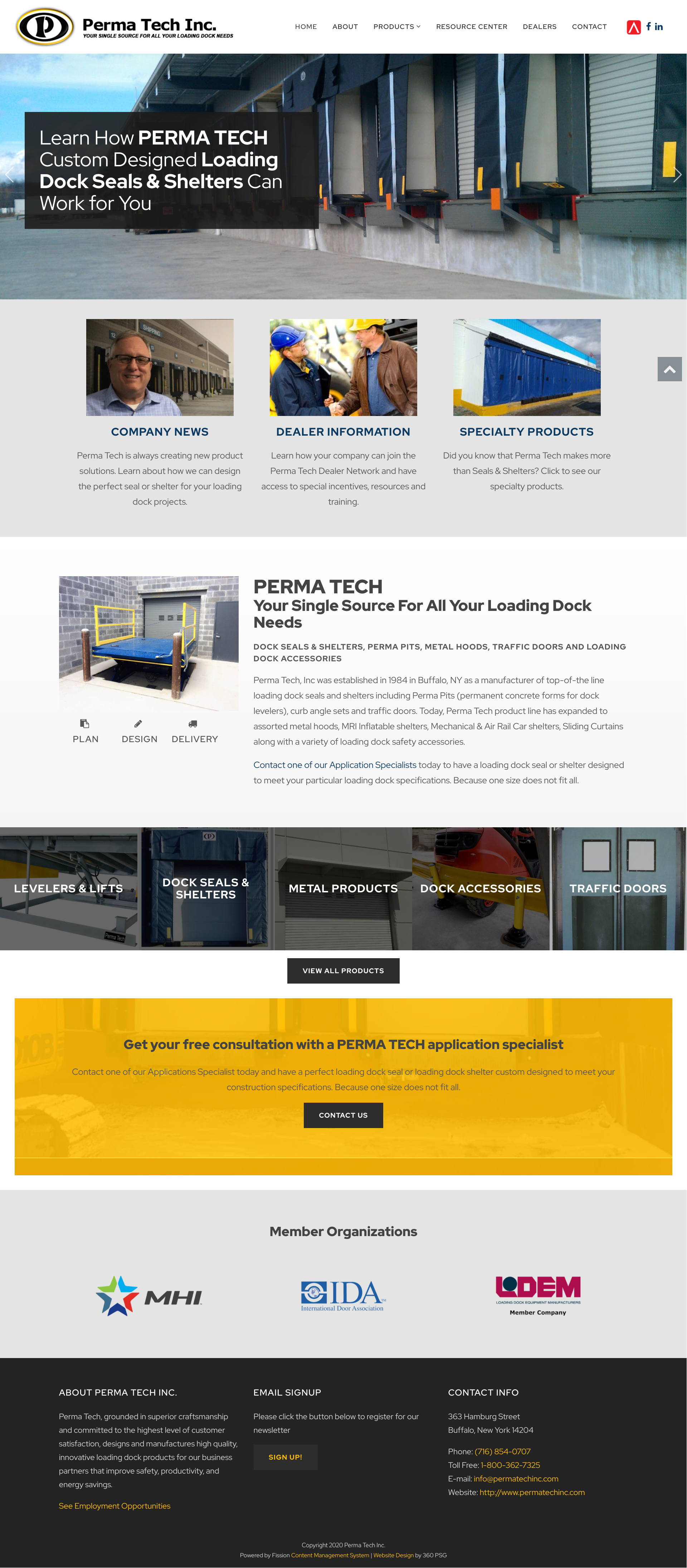 Overview
Published: Jun 2, 2020
Perma Tech, Inc. has an established reputation for designing and building custom loading dock solutions. With adopted principles of manufacturing and workforce development, Perma Tech has limitless capabilities. Fission CMS provides a unique website for a unique company.
Categories
Services
---
About the project
Perma Tech is committed to high levels of customer satisfaction and top-notch designs. Grounded in superior craftsmanship, this company manufactures high-quality, innovative loading dock products that improve safety, productivity and energy savings. An international leader in the industry since 1984, Perma Tech is just getting started.
This website is complete with an e-commerce storefront with seemingly endless products. The custom design allows Perma Tech the ability to customize products with different pieces of information and images, as well as update inventory lists. A resource center houses a wealth of information for customers to refer to when needed.
---