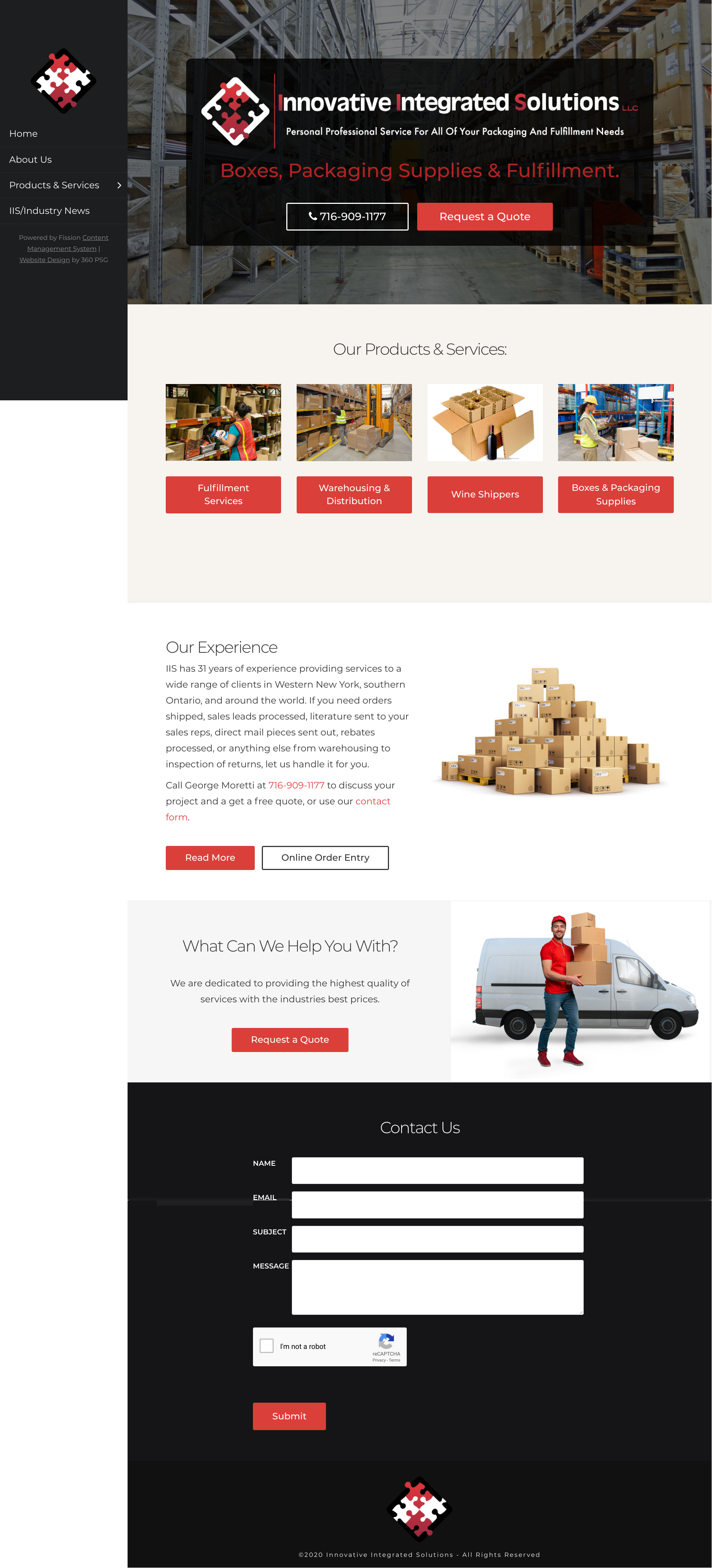 Innovative Integrated Solutions
Overview
Published: Jun 15, 2020
Innovative Integrated Solutions has been in the packaging industry for over 30 years. Such experience has helped them to not only strive in Western New York and Southern Ontario, but globally as well. A website redesign with Fission CMS further strengthens their brand and sends the competition packing.
Categories
Services
---
About the project
Innovative Integrated Solutions prides themselves in understanding businesses and being flexible. Their services of providing custom and stock boxes as well as any type of packaging supplies needed to package and protect products during the shipping process is nearly impossible to beat. With one of the top customer service teams in the country, IIS continues to set the industry standard.
Any company that gets a complete website redesign is clearly in the business of growing their business. IIS is nothing short of that. This completely revamped online setup helps put important business front and center. The home page helps visitors find exactly what they're looking for without having to search. Products and services are shown, quotes can be requested and 'Contact Us' forms can be filled out. No one understands businesses better.
---