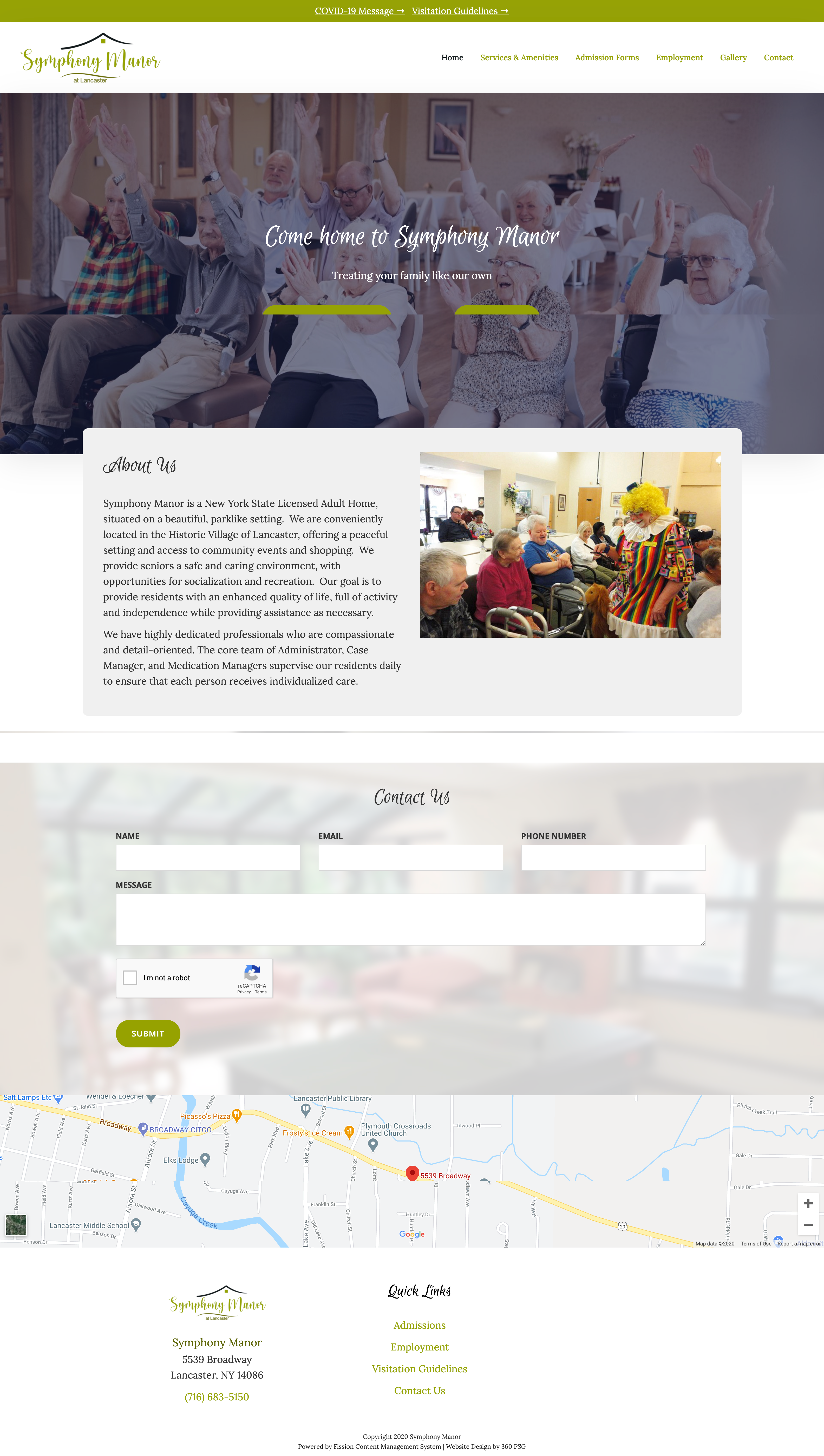 Overview
Published: Oct 21, 2020
Symphony Manor, a New York State Licensed Adult Home located in the Historic Village of Lancaster, shows their commitment to enhancing the quality of life for their residence through their new Fission CMS website.
Categories
Services
---
About the project
Offering peaceful surroundings and access to community events and shopping, Symphony Manor provides residence a safe and caring environment, with variety of opportunities for socialization and recreation.
Evolving their online presence, Symphony Manor launched a new website with 360 PSG's Fission CMS. This themed design showcases their highly dedicated professional staff and all the services that the home has to offer.
---