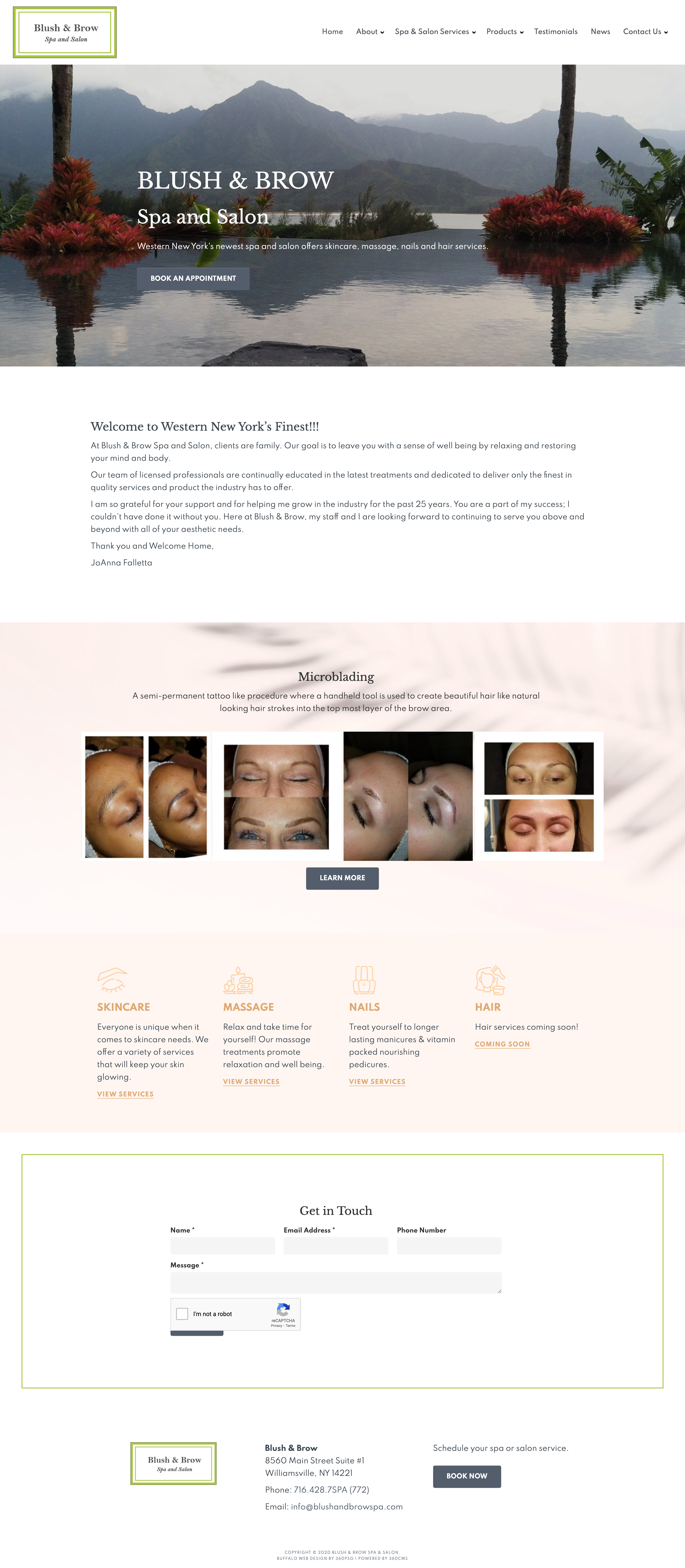 Blush & Brow Salon and Spa
Overview
Published: Oct 28, 2020
Blush & Brow, Western New York's newest spa and salon offers skincare, massage, nails and hair services. Their new 360 CMS website provides information on products, services, allows visitors to book appointments and more.
Categories
Services
---
About the project
At Blush & Brow Spa and Salon, the goal is to leave clients with a sense of well being by relaxing and restoring their mind and body. Their team of licensed professionals are continually educated in skincare, massage, nail and hair services, leaving visitors with the best full service experience.
Blush & Brow's Themed 360 CMS website gives the relaxing and calm vibe the salon and spa is looking for. With heavy information on each page, this simple layout allows for easy to understand service descriptions and prices as well as an online booking feature.
---