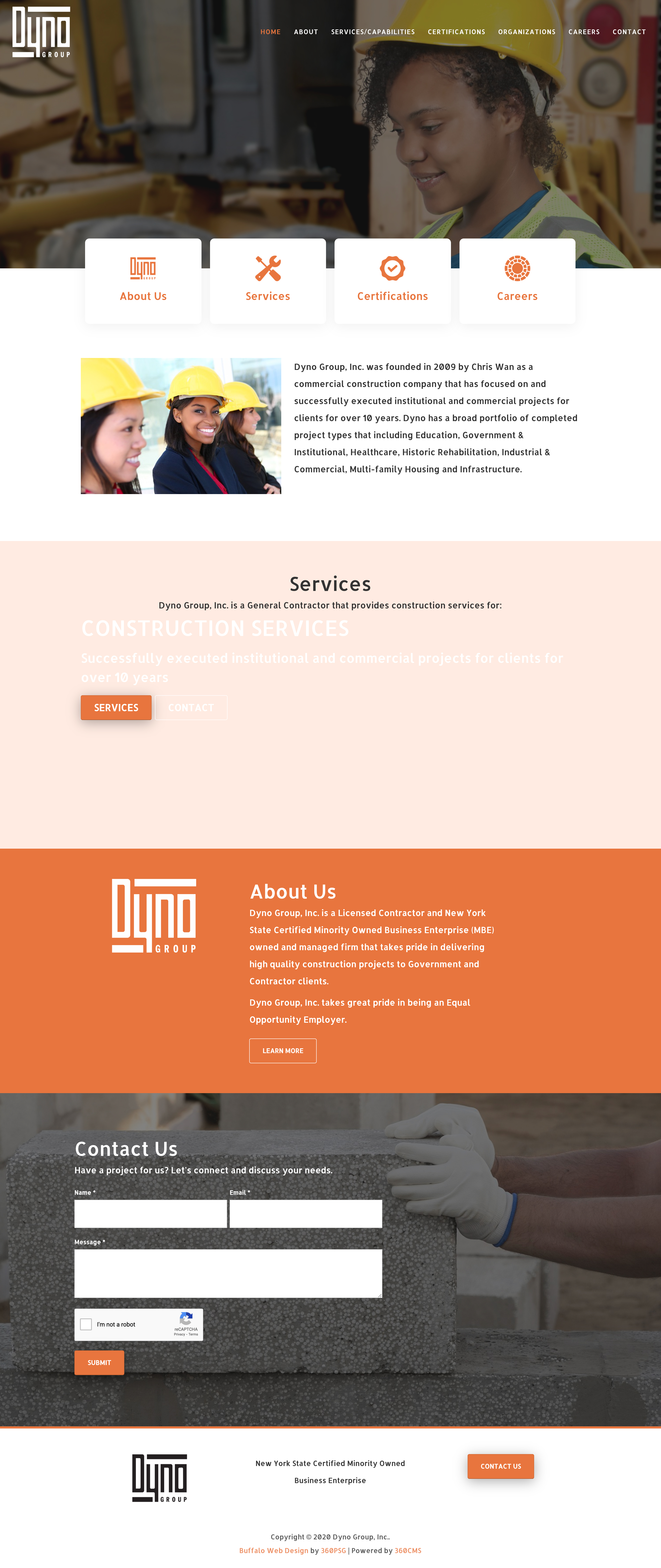 Overview
Published: Nov 17, 2020
Founded in 2009, Dyno Group, Inc. is a commercial construction company that focuses on institutional and commercial projects. Powered by 360 CMS, Dyno Group's new website features and showcases all of their services and capabilities.
Categories
Services
---
About the project
Dyno Group has a large portfolio of projects that include education, government & institutional, healthcare, industrial & commercial and more. With a broad list of services and capabilities as well as certifications, Dyno Group is prepared for any work that comes their way.
To match the quality work that Dyno Group delivers, 360 CMS's themed, responsive website highlights everything you need to know about the company and what they can do for you as a client. A prominent contact form on the homepage makes it easy for any additional questions or inquiries to be sent.
---