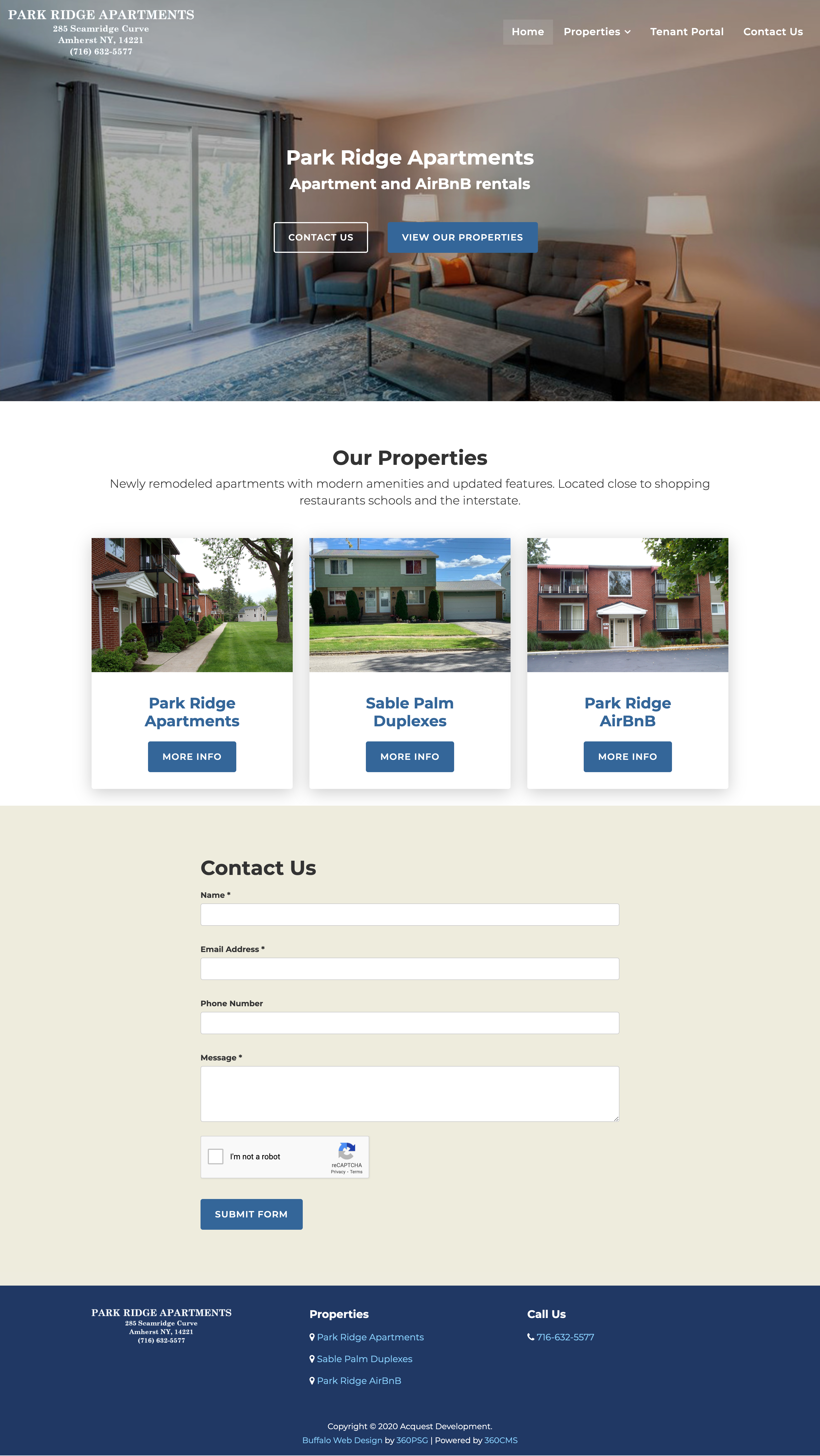 Overview
Published: Dec 9, 2020
Park Ridge Apartments offers apartments rentals as well as AirBnB rentals in the Buffalo, NY area. Powered by 360 CMS, their new website makes it easy when looking for a property to rent.
Categories
Services
---
About the project
Park Ridge has newly remodeled apartments with modern amenities and updated features. The properties are all located close to shopping, restaurants and schools, making your stay, long or short, easy and convenient to get around.
This themed 360 CMS website allows for viewers to get the information they need with ease. Each property has a designated page featuring high resolutions photos as well as specifications laid out in a two column list for quick viewing.
---