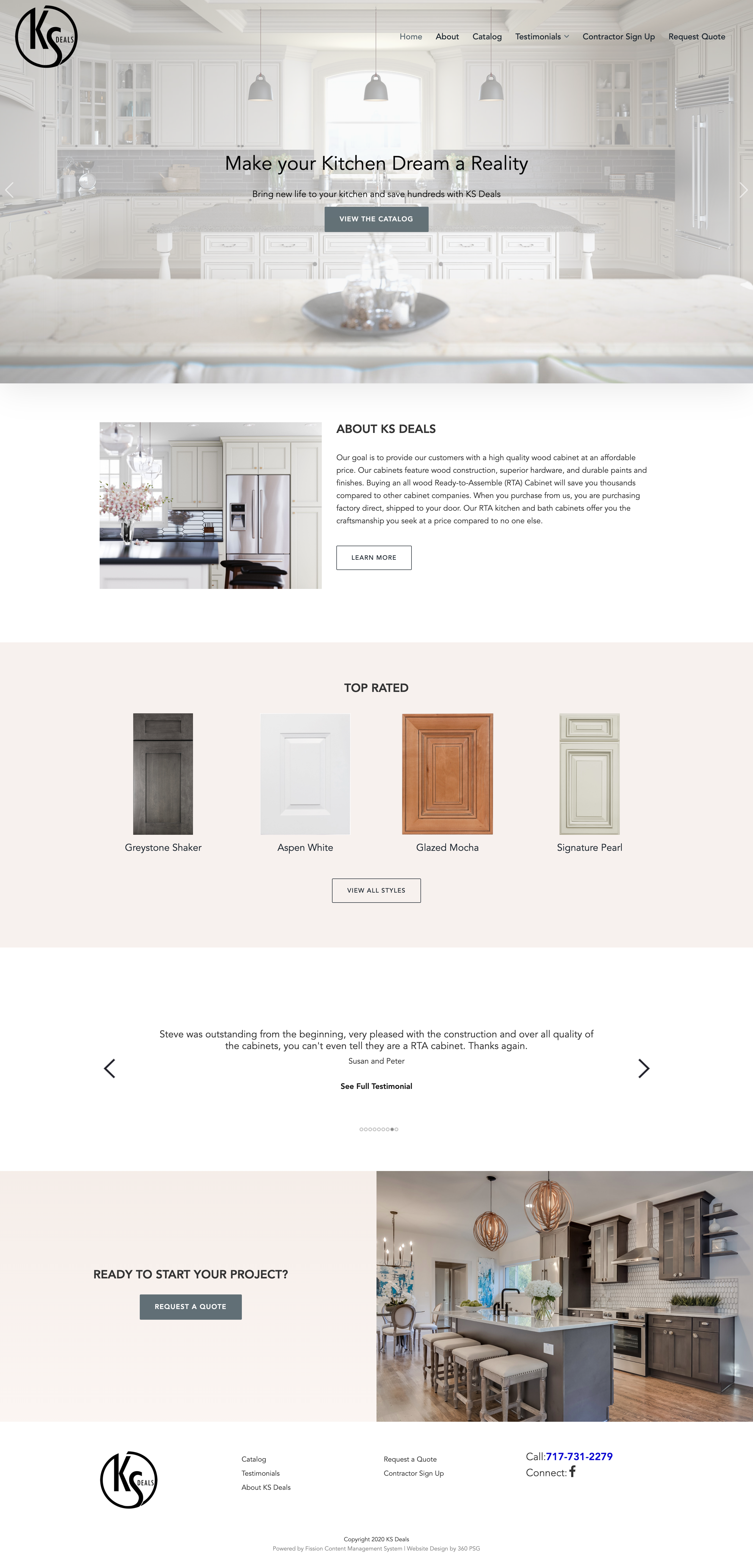 Overview
Published: Dec 10, 2020
KS Deals provides high quality, Ready-to-Assemble wood cabinets. Their themed Fission CMS site highlights the unique craftsmanship that compares to no one else.
Categories
Services
---
About the project
KS Deals is all about making their customers happy. Whether you are remodeling an apartment, or re-designing your dream kitchen they are there to help every step of the way. KS Deals cabinets feature wood construction, superior hardware and durable paints and finishes that are all factory direct and shipped right to your door.
Powered by Fission CMS, KS Deals eye catching website makes it easy to see everything they have to offer. With a Product Catalog page featuring their top notch cabinets, visitors will have everything they need just clicks away. With strong call to action buttons highlighting their request a quote page and their downloadable catalog, this 360 PSG website is customer ready.
---