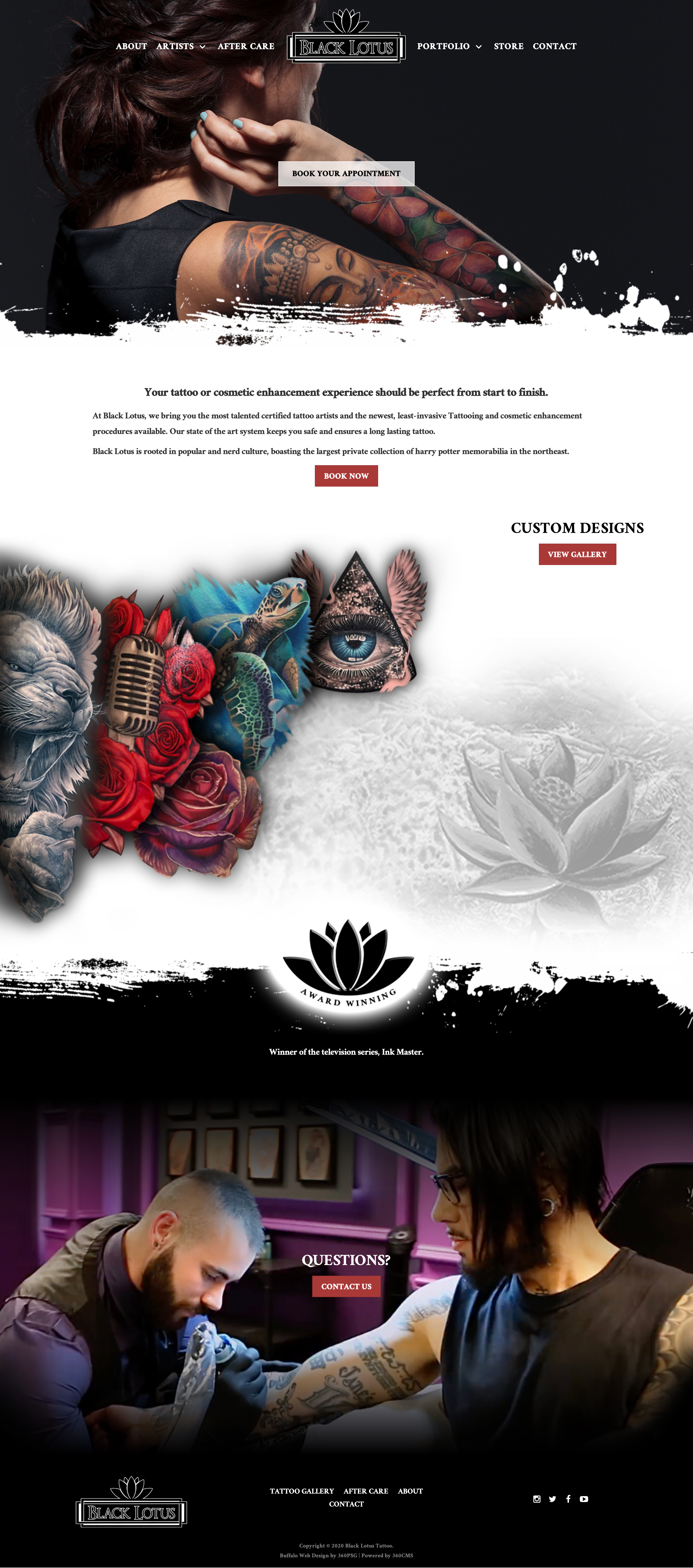 Overview
Published: Dec 22, 2020
Black Lotus is a world class award winning tattoo studio owned by a husband and wife team who believe in high quality art. Their new custom 360 PSG website is an expression of their passion for art.
Categories
Services
---
About the project
Believing that the best work is created through collaboration, Black Lotus Collective takes on creative work from small and simple jobs to large and high detailed pieces.
The Black Lotus Collective 360 CMS site features custom details and imagery designed just for them, making this site one-of-a-kind and unique.
---