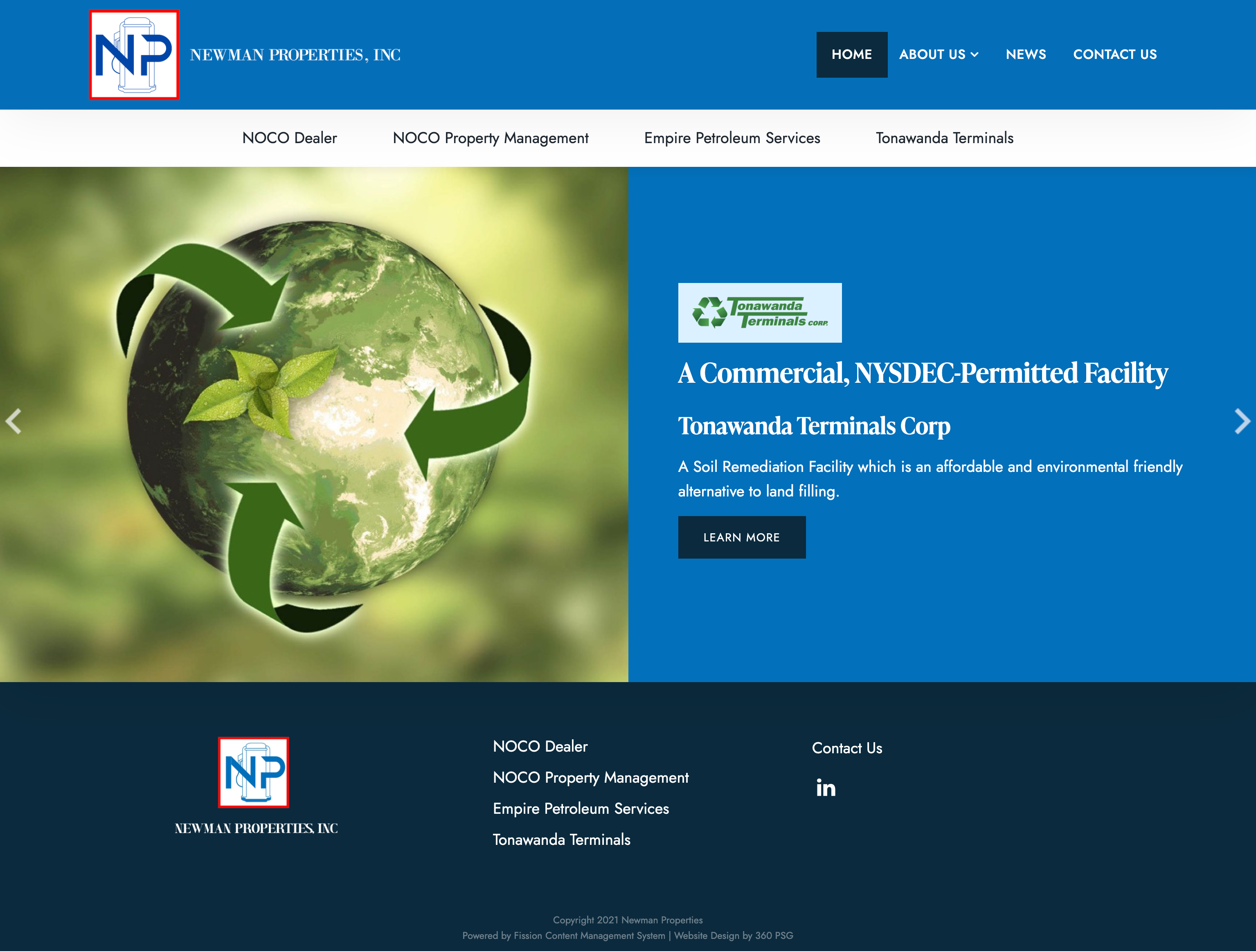 Overview
Published: Jan 15, 2021
Newman Properties Inc. is a leading distributor of branded fuel, providing petroleum equipment and high-quality fuel asset maintenance services. Their custom 360 PSG website does the job at getting their name and information out there.
Categories
Services
---
About the project
Founded in 2019, Newman Properties Inc. is a full service project and property management firm specializing in petroleum distribution assets with NOCO while also being a NOCO dealer and providing Empire Petroleum services.
Newman Properties new custom Fission CMS website is simple but informative. The contact page lists sub sections to different forms, allowing the visitor to inquire directly about the specific need they are interested in.
---