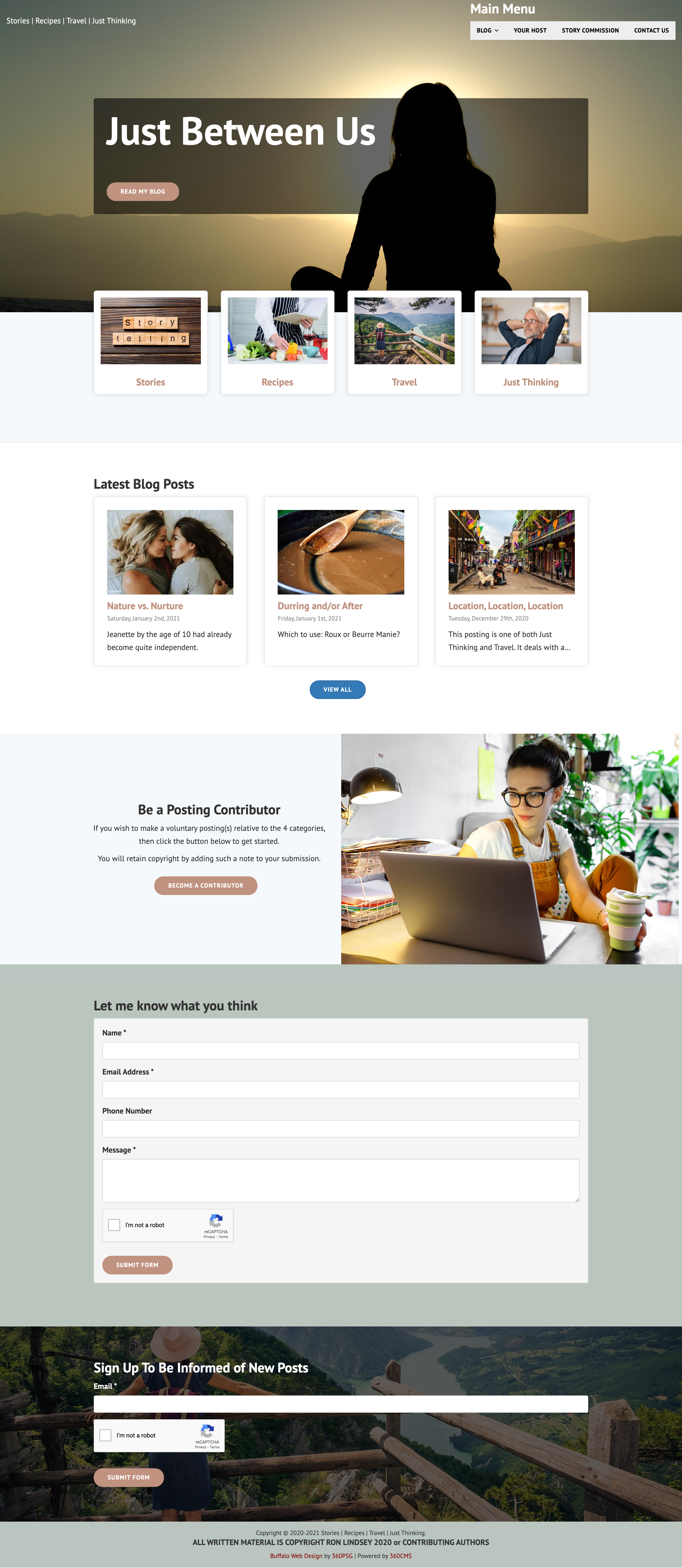 Overview
Published: Jan 4, 2021
Just Between Us Blog is a home for story telling, recipes, travel and articles written by Ron Lindsey. His 360 CMS themed website is the perfect space to gather his work for other to read and enjoy.
Categories
Services
---
About the project
The Just Between Us Blog not only shares personal writings but also offers commission based writing and opportunities for contribution posting with other authors.
This themed 360 CMS website organized blogs by categories so you can easily search and read your preferred blog while filtering the latest blog posts first.
---