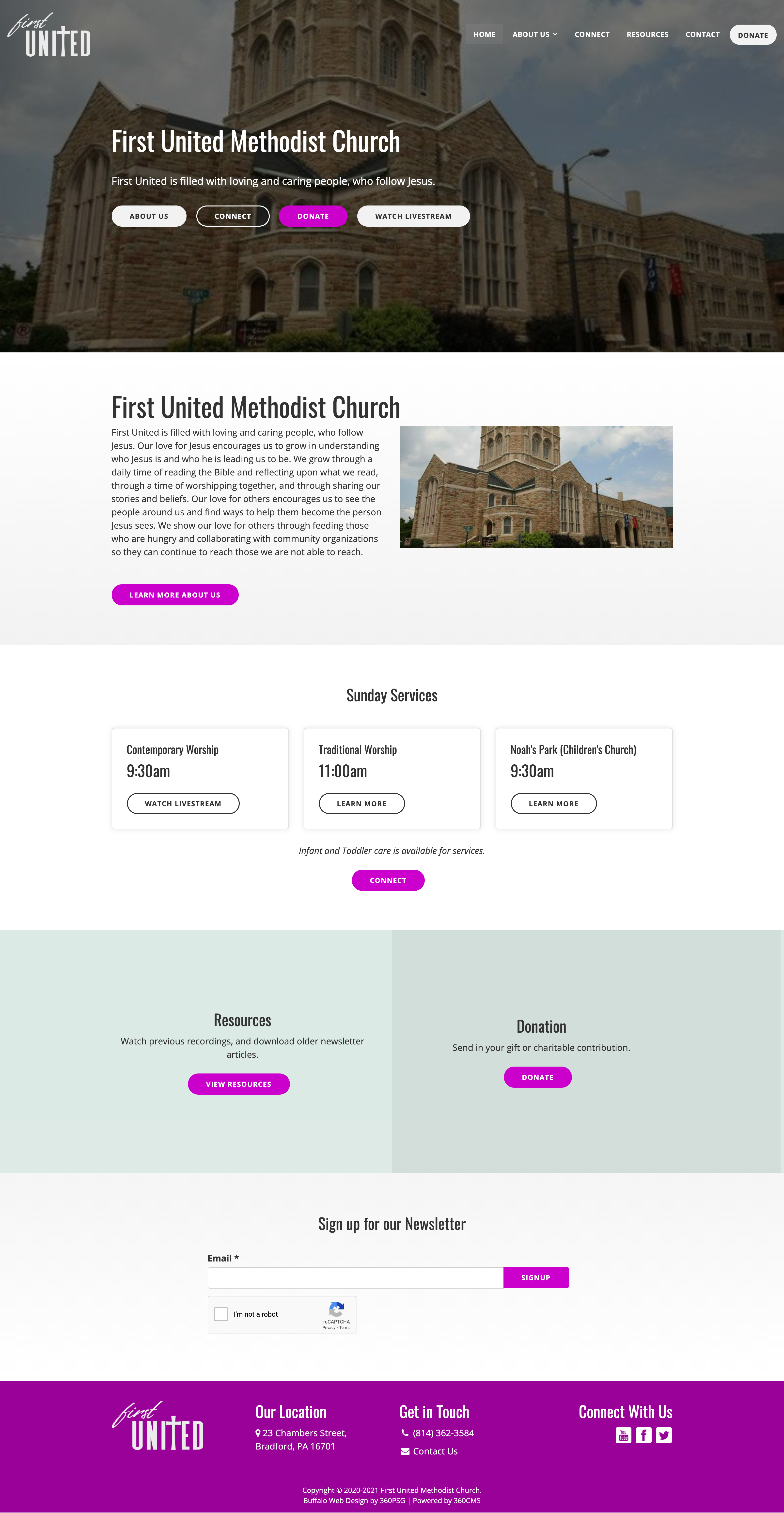 First United Methodist Church
Overview
Published: Jan 26, 2021
First United Methodist Church of Bradford, PA values generosity, faith, love, hope, joy and integrity. Their new 360 PSG website, powered by the 360 Content Management System, is the perfect place to connect with their community.
Categories
Services
---
About the project
The First United of Bradford shows their love for others through service and donations to those who need it as well as collaborating with community organizations to reach those who need to be reached.
Their new themed 360 CMS responsive website highlights multiple key features in their banner through bold buttons, allowing them to be the first things viewed when visitors reach their website.
---