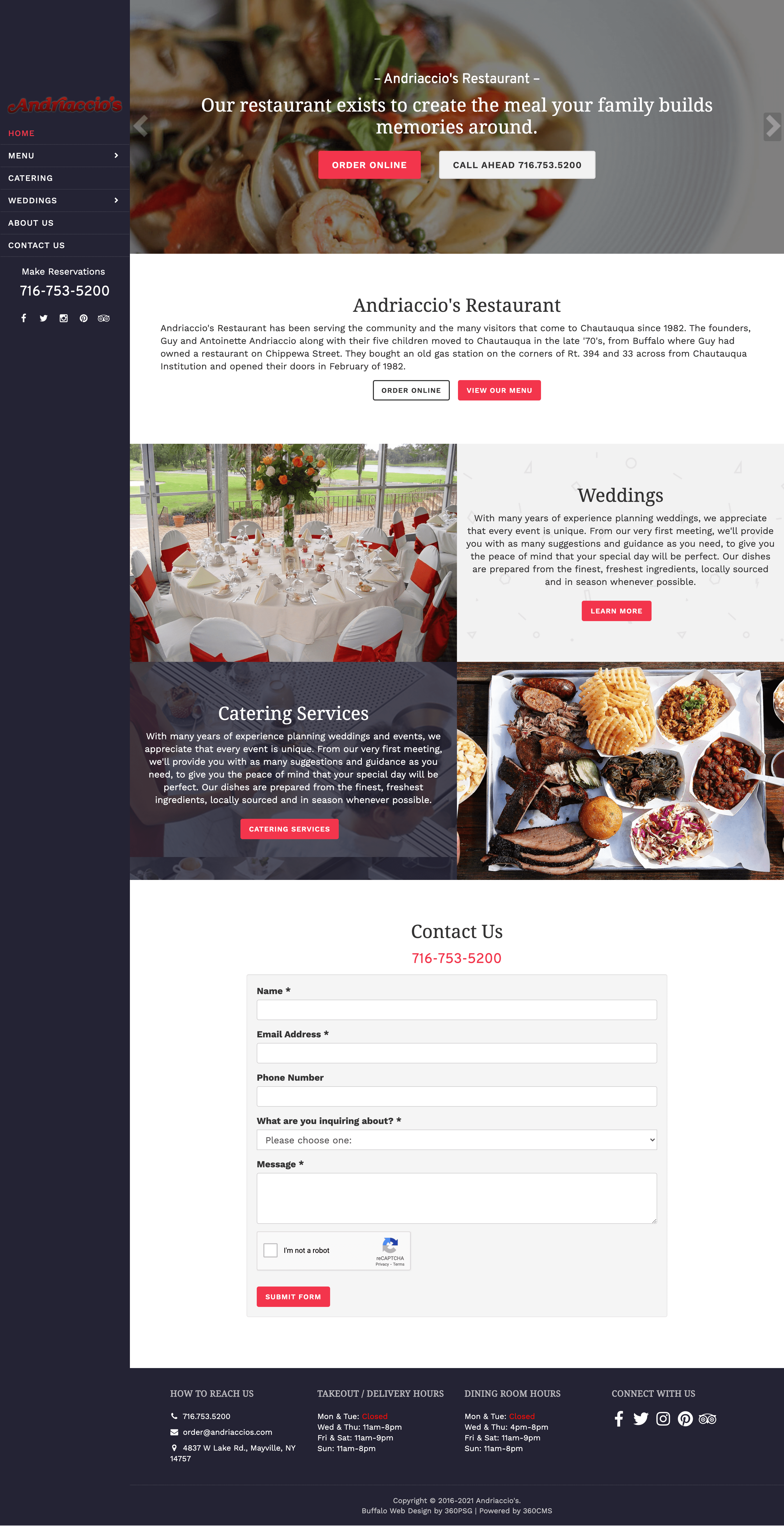 Overview
Published: Apr 6, 2021
Andriaccio's works to create the meal your family builds memories around. Their new 360 CMS website helps showcase their offerings and connect with the community.
Categories
Services
---
About the project
Andriaccio's Restaurant has been serving the community and the many visitors that come to Chautauqua since 1982. They are committed to providing the very best service and dining, and their new themed 360 CMS website helps promote their services and reach new and current customers alike.
The website features high quality pictures of menu offerings, personal pictures of the family owners, as well as dedicated service pages to promote their wedding and catering services. An online contact form makes it easy to connect and inquire about services, reservations and job opportunities.
---