A Survival Guide to Your LinkedIn Company Page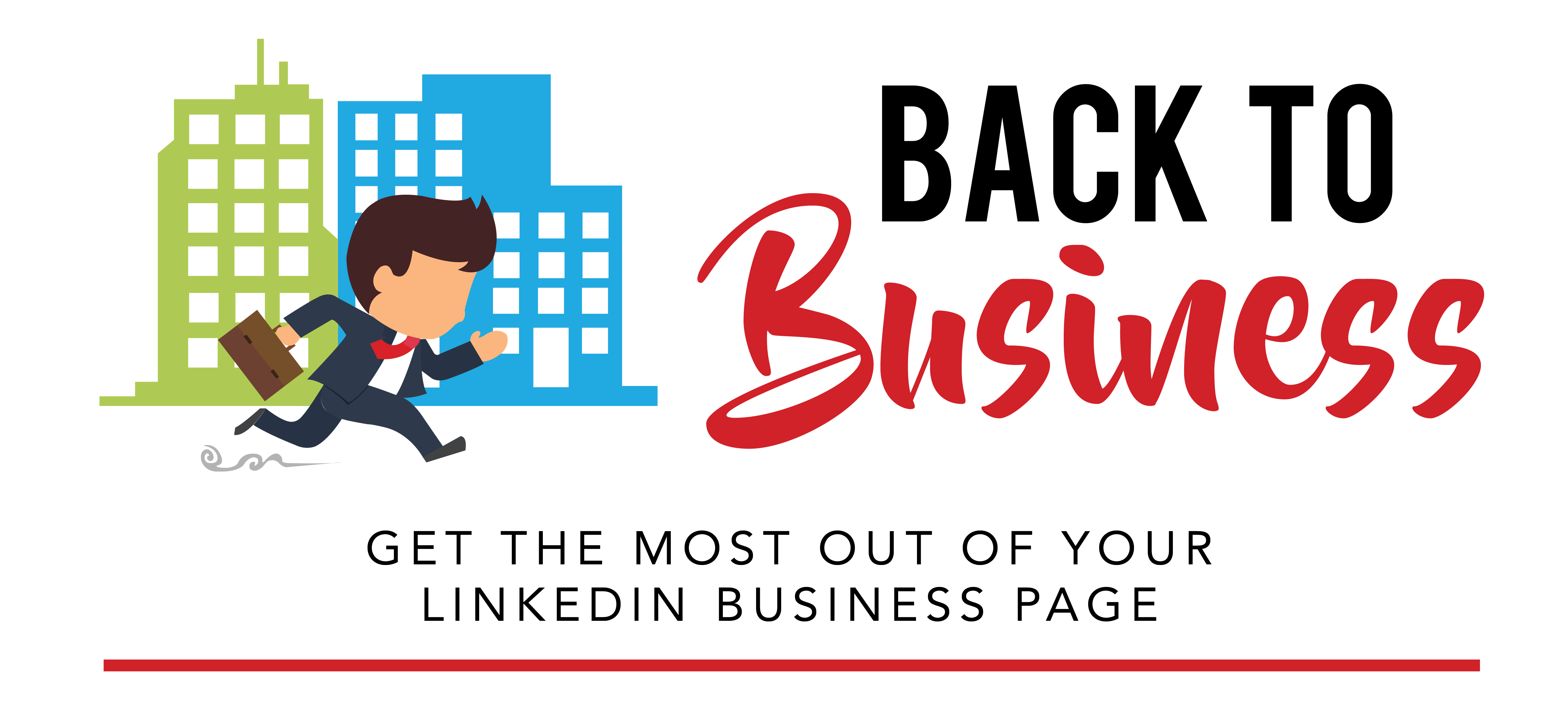 Finding new ways to connect your business with the appropriate audience can seem like survival of the fittest. Fortunately, LinkedIn is a powerhouse professional network with almost 450 million members worldwide. LinkedIn is a network built for professionals but has carved a niche in the B2B markets, as well as recruiting. It can be a powerful tool for any size business looking to develop other meaningful business connections with some of the social media "fluff" taken away. If you already have a LinkedIn company page, or are just starting out -- there are some best practices to enhance the experiences of your business, prospective colleagues, employees and customers. LinkedIn is a massive opportunity for marketing strategies, employment, generating leads, building brand awareness, developing relationships and encouraging referrals. Regardless of your goal, LinkedIn Company Pages are a tactic that cannot be overlooked.
Optimize.
A virtual handshake, a chance for a first impression. Building your company LinkedIn page should be like any digital business endeavor you undertake - you should always represent your business in the way that you'd like to be perceived in a larger community. How does an outsider see your business when they have their first touch-point with you? Optimizing the information on your page is the easiest way to present clear and concise details about your business to the public. This is the first opportunity to write about yourself and how you bring value to the market. Most visitors of your company page are unlikely to click "see more" of your overview unless the lead sparks their interest. Start your introduction with a fun fact about your company, or a call-to-action to lead them to a video on your website. The purpose is to be compelling, personable and brief. Just remember -- it's a professional network, but don't let that deter you from being creative. While your introduction should be condensed, make sure the rest of your page is completely filled out. Don't leave any sections or tabs blank, such as products and services. The last thing you need is a missed lead due to a lack of contact information.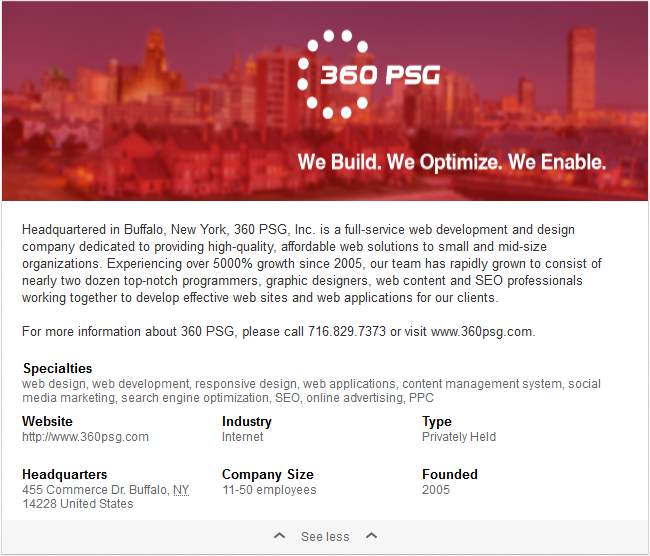 Showcase.
A showcase page is an extension of your company page and can accrue its own followers, comments and content. This is a great tool to utilize if your company has multiple departments or products that can be featured exclusively. Cross-posting is key to promote your showcase pages, make sure to be active and current once they are created. This type of additional content about your company is a great strategy because it provides variety, without cluttering your main page. If your company is small and does not require a showcase page, don't force it -- just make sure your business page is stacked with branded images, relevant content and company information.
Sponsor.
If you are posting on LinkedIn about an event, product, job opening or something that would benefit from a larger audience -- sponsor it! LinkedIn offers a great option to sponsor a post, which means to pay to have it reach a larger, targeted audience of your choosing. Imagine this, being in a room full of hand picked industry C-level executives that are more likely to listen to what you have to say if a deal is mutually beneficial. It's a golden opportunity to market your business the right way. The benefits of sponsoring content allows for more eyes to be on your post, and company, providing a larger potential for leads and other business objectives. The ability to target who sees your sponsored content is what makes it fool-proof. Try it!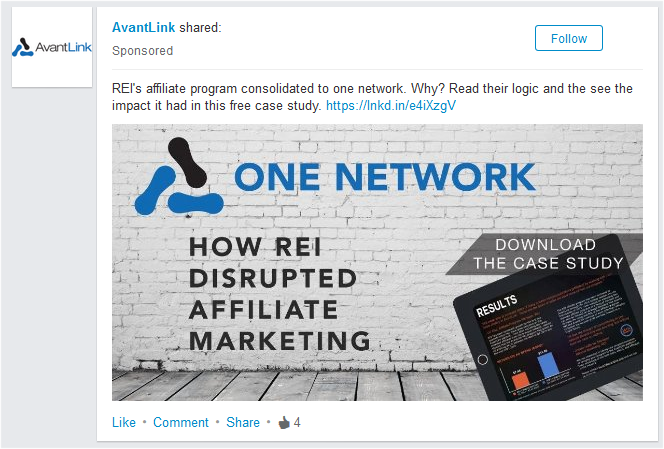 Recommend.
Anytime you have a testimonial, kindly suggest them to also recommend you on LinkedIn. As social media advances, this type of partnership will become more regular, but it's already a known best practice for brands to have recommendations on LinkedIn. Whether it's a satisfied client, or long-term business partner, anyone with a LinkedIn profile can recommend your business. Having recommendations shows that your company is trustworthy and personable. Not sure how it works? Cross enemy lines and check out what people are saying about your competitors. What do their recommendations say? It's a useful strategy to get to know what your audience wants (and doesn't).
Track.
We've been saying it all month, but one of the most important steps to seeing how you're actually doing is by setting up baselines, goals and having a strategy so that your efforts aren't being wasted. Measure your posting impressions, interactions and click-through rate to make sure that your content is resonating with the right people. Adjust your strategy as needed so that you can achieve your business goals and improve your processes. LinkedIn puts this directly in the interface so that you know exactly how you're doing, so there is no excuse!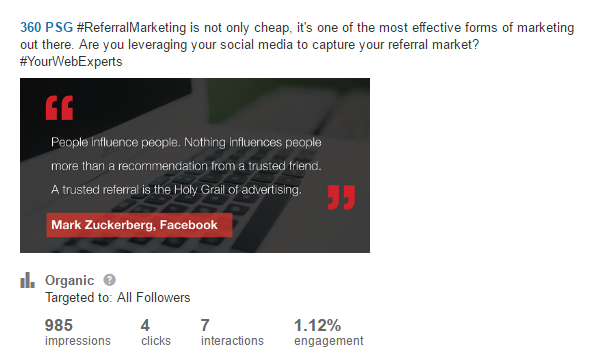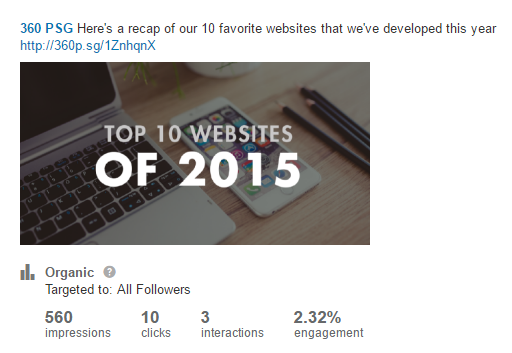 Make sure to monitor traffic from LinkedIn to your website. It's good to know that your efforts are paying off with leads or signups to a company seminar. Set goals that you want your LinkedIn company profile to achieve and cater your strategy to meet them. With hundreds of millions of professionals on one network, there are endless business opportunities for you and your company. Using the right strategy and targeting, it's possible for you to achieve the networking needed to elevate your business to where you aspire it to be -- all you need is a battle plan. At 360 PSG, we enjoy working with business owners to help them navigate through social media, such as LinkedIn. If you would like assistance with a content and advertising strategy for your company on LinkedIn, we're able to do it for you!