Google Analytics App for iOS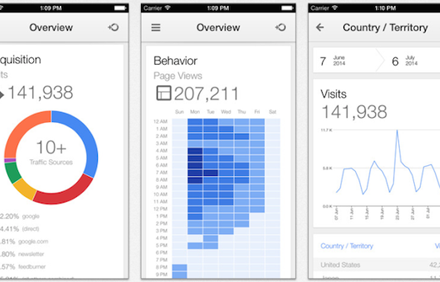 Have you ever felt the need to check your website's performance while you are away from your desk? Well, you're in luck! As of today, both Android and iPhone users may now access their data through the official Google Analytics App.
Available globally for iOS, the new Google Analytics App offers access to all of your website and app data, packaged in a responsive format for Apple devices. While some of the reporting features are slightly limited, access to page-view figures and real-time reports of traffic by region, source and more, remain unfettered.
Although the Google Analytics App for Andriod has been available since 2012, the iOS app is still a much welcomed addition for many Apple smartphone users. The iOS version of the app is available on iTunes, while the Android version, which also received an update in June 2014, can be found in the Google Play store.
To learn more about the features of the official Google Analytics App and what you can do with it, please check out this excellent post from Loves Data.