How to Write A Headline That Doesn't Stink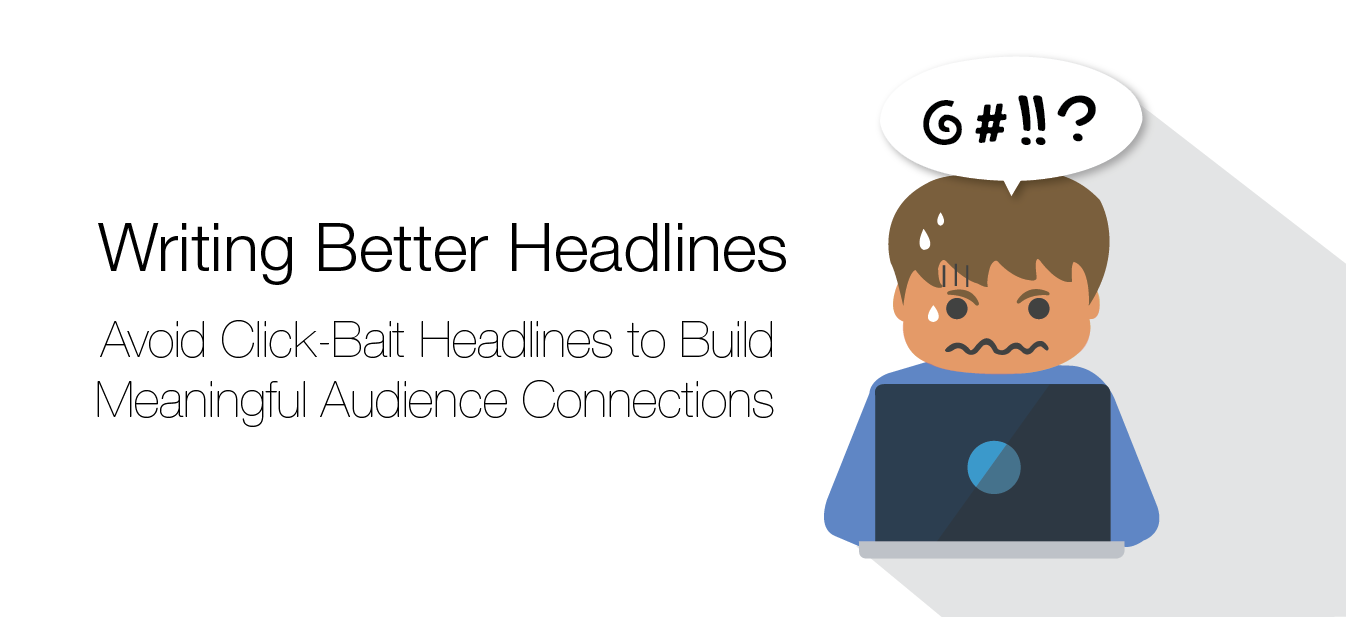 In the sea of content that floods the internet, it's imperative to write a headline that grabs attention. Whether it's for a blog post, article, press release or even social media post -- a headline is what will secure a reader into feeling that the content is worthy. Please do not mistake this as permission to clickbait readers into selecting content that may not be as striking as the headline. For example, if you are writing an academic journal on the deterioration of cells, don't title it, "MURDER: Cells didn't stand a chance against...". This strategy does not do anything positive for credibility or building an audience.
A good headline is short and commands attention. Envision the audience that you expect to read your content. Is your headline going to interest the type of reader you hope to attract? Does your headline address the overall theme? Write out multiple options and begin reading them outloud as if they were being read on the 11 o'clock news.
An important aspect of a proper headline is that it is SEO and Twitter-friendly. Using searchable keywords from your content in your headline will improve its optimization. A headline may not be used for a social media post specifically, but having a title that's easy to promote on all social platforms is ideal for it to be noticed and shared.
The internet has an array of tools to help you. CoSchedule, for example, is a headline analyzer that ranks the quality of your title using its keywords, sentiment, grammar, word count and other variables. This is helpful for feedback and ideas, but don't let it deter you completely from a title you think is effective that may not have a perfect score.
If all else fails and you want to smash your computer with your own head -- create a list of your favorite movies or books and formulate new titles for them as practice. Then ask yourself, does the title explain the story in a compelling, effective way? For example, "The Breakfast Club" could be turned into "Five Teens Discover Empathy In Unlikely Circumstance". It may not be a strategic method provided by the Associated Press, but it helps spark the necessary creativity to write a headline that will stand out.

Writing a compelling headline is the best way to get your content in front of your audience. However, don't forget, the content below the headline matters too. Still need help? 360 PSG is ready and willing to serve you some seriously powerful headlines and content. All you have to do is ask!