How to Write Social Media Captions That Work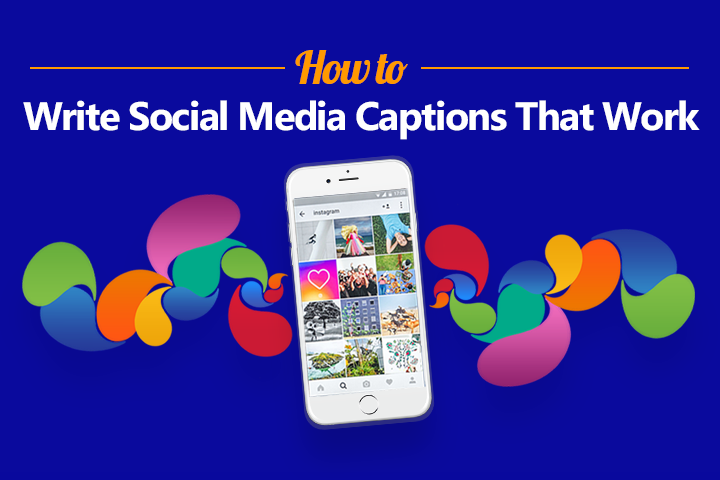 With the battle for timeline placement on social media platforms reaching an all-time high, posting a photo with an emoji and a couple hashtags will no longer suffice. To be a brand on social media in 2017 is necessary, and often times complex. Organic reach continues to decrease on social networks like Facebook, which means content is more difficult than ever to get in front of your audience. What's one way to alleviate some of the competition? Writing engaging social media captions. Having a strong caption to accompany a visual will improve engagement, and then placement, of your organic content. What makes a caption effective? We've identified eight ways to help make your social media writing pop.
Know your audience
This is true for any piece of writing, but your brand should have a voice that's appropriate for your target audience. There are hundreds of millions of people on social media, make sure to identify who you would like to engage with. If your goal is to interact with a younger demographic, make sure to keep the caption straightforward and free of gimmicks. A young Instagram or Facebook user will scroll right past your content if it feels forced. Each age group, demographic and archetype will require you to cater your messaging to their interests. Stay relevant and consistent, and your audience will too.
Be unique
Likely the most general tip anyone can provide, but arguably the most important! It cannot be stressed enough how essential it is to be creative and as original as possible. You want your page to standout from the rest! Social media is one of the most popular mediums for brand communication because of its human aspect. People want to communicate, share, like, comment -- so write content that makes them want to communicate with you! Don't be afraid to step outside of the box when writing for social media.
A call-to-action
A closed mouth never gets fed. Drive engagement by encouraging users to comment, like or participate in an action on your post. A call-to-action is a great method to accompany a strong visual. Ask and you shall receive (as long as your content is worthy)! If you struggle with engagement, sometimes a contest or trivia question can spark interest. Posing the right question can start a whole discussion in the comment section of your post. Ask questions to get a better understanding of what your audience wants to talk about.
Be brief
Say what you need to say but make it short. If your audience is drawn to your visual, don't make them click "see more" by writing too much copy in the post or caption. This may seem trivial, but someone casually browsing Instagram is likely to keep scrolling when a lengthy caption takes them out of their flow. This may come easy for someone accustomed to writing for Twitter, due to the character restrictions on the fast-paced social network. Practice writing tweets, even if you don't post them, it's a helpful way to train yourself into writing concisely.
Use the lead method
When reading a news article or press release, you get the hard-hitting facts in the introductory sentence. Treat your social media captions like this. Attracting interest requires a lead sentence that pulls in the reader. By putting the important stuff first, the reader should immediately know the context of the post, and your intentions of it. Stay away from clickbaiting in captions to avoid losing trust from your audience. Write about what is important, but don't exaggerate. When you master writing a short, enticing lead for a post with an eye-catching visual -- you're on your way to popular content.
Name drop
If your content includes another page on social media - tag them! Mentioning other users is a great way to integrate audiences and content. Engaging with another social media page will encourage them to do the same with you! Social media platforms are like large communities, so make it personal by tagging anyone you are mentioning in a post.
#Hashtags
Using hashtags on Instagram and Twitter can provide a surplus of organic reach when done correctly. Keep your Instagram hashtags in a comment under your post, rather than in your caption. Both will provide the same outcome, but hashtags hidden in a comment will look much cleaner than in the caption. Make sure your hashtags are general, yet relevant to your post. Using popular hashtags will showcase your content to a larger audience without spending any advertising dollars.
Emojis
Regardless of your audience type, emojis can be attention-grabbing and a useful addition to many posts. Get creative and replace words with emojis if you think your audience will be into it. There's a lot of ways to use emojis that will give your caption some personality, just be careful not to overdo it. Emojis are useable across all social media platforms, so express yourself!
What's next
Feeling confident to write a caption that sticks? Remember that social media success calls for preparation, so make sure you do the homework! Developing content that helps your social media presence grow takes time and strategy. Writing a creative caption is a great start, but there are many elements to consider when managing a brand on social platforms. If you would like an ally in your social media efforts -- 360 PSG has a plan. Contact us today to get started!