Local SEO Vs National SEO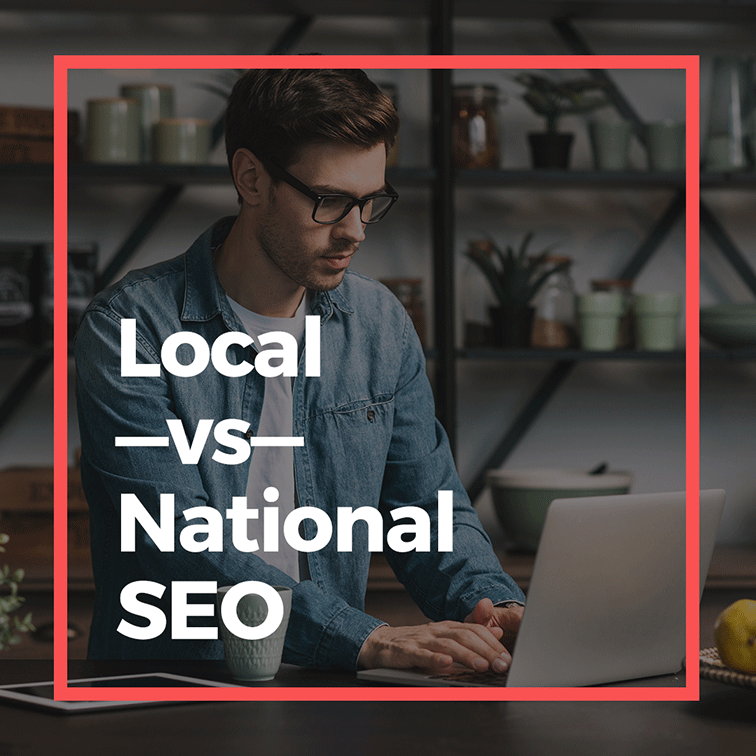 What's the difference between local search engine optimization (SEO) and national SEO? Find out what is best for your business with these simple tips.
Depending on the type of business you have, the answer to which SEO strategy is best for you can really make a difference in whether or not your ideal customers find you.
What is local SEO and which businesses should use it?
Local SEO helps boost a company's online presence to local prospects and customers. A lot of small companies and businesses use this function in order to advertise locally and build brand awareness. By creating a comprehensive local SEO strategy, businesses can effectively dominate their local.
For example, let's say you were to search "best HVAC repair company" on your phone or at home, Google will optimize your search results in the specific area you're located. This makes it easier to find an HVAC repair company in your local area. Additionally, you can use geo-modifiers like a city, state, and zip code to zone in on a specific location.
What businesses should use a local SEO strategy?
Local businesses like home service contractors, doctors, restaurants, accountants, and beauty salons should thrive in local search
Businesses that cannot afford to pay for an expensive national program; local SEO can offer more affordable packages because you're only competing against other local businesses instead of big national companies
What is national SEO and what businesses should use it?
As the name implies, national SEO gives people search results in multiple areas. Although similar to local SEO, national SEO focuses primarily on ranking for broad keyword terms rather than ranking for specific geographical terms. Additionally, national SEO strategies for businesses are more expensive than local SEO strategies.
Businesses that should use a national SEO strategy:
E-Commerce and online businesses
Businesses that want to focus on their brand name
Businesses that need to rank for far more general terms such as "ink cartridges" or "hydraulic lifts"
At 360 PSG, we know that every SEO campaign is different and that is why our SEO experts develop a custom strategy tailored to your location, brand, and industry. We know how important it is to capture commonly used search phrases as well as long-tailed keywords that your competitors are not targeting. Establishing an organic presence takes time, but trust the experts at 360 PSG to do everything we can to get the job done right.