SEO Best Practices for Writing Content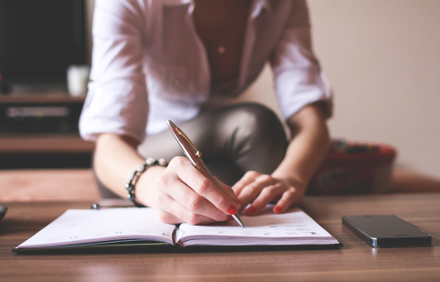 There's no doubt about it, writing strong, relevant content for your website is difficult, and writing content that is strong, relevant, and helps your site rank higher in search is even harder. Which is why so many people outsource that task to professionals like us. However, we understand not everyone can (or wants to) pass off the task of creating original content for their site. This is why we came up with this helpful checklist to help you optimize your content for your website.
Use the checklist below to get started writing your SEO-friendly content today!
Best Practices for Writing Content
Article content should be high quality, relevant to topic, and captivating
Aim to keep article length around 200-300 words for most purposes
Each article should include that page's keyword 5-7 times, however the copy MUST remain reader-friendly
Be sure to use your keyword in the page title and/or custom URL
Add emphasis to keywords in your copy through bold or italic text formatting
Switch things up by including keyword synonyms when possible
When writing your H1 headline, be sure to include that page's keyword (only one H1 allowed)
When writing your H2 headline, you may want to include a keyword variation or synonym (multiple H2s are permissible, if unique)
Label ALL images using an Alt tag/text - The primary image should include the page's keyword, while all others should use unique identifying labels.
Each 'landing page' should include a call-to-action (submission form, phone number, etc.)
Each 'landing page' should be unique and not a duplicate of other page content
Ensure that all pages are navigable from your menu or another area of your site, not just by typing out the full URL.
If applicable, include internal link(s) to existing content pages
This checklist is a work in progress. Leave a comment on our Facebook page if there's anything you think we should add to the list!