The Good, the Bad and the Unnecessary: The Lowdown on Social Media Updates of 2016

Social media platforms are constantly changing in order to keep up with the demands of users, as well as to stay on top of all the competition. Even though we're only five months into 2016, a lot has already changed on Facebook, Instagram, Twitter and Snapchat already.
It seems like every couple weeks there is some new update that seems to change everything. As everyday people (and even as digital marketers), it can be super confusing to try and keep up with all the major changes that are taking place and on which platforms, as well as how those changes are going to affect yours and your followers experiences. So in order to make sure everyone is on the same page, we're rounding up the biggest changes that have taken place on the four major social media platforms.
Facebook:
Ever since the launch of the Facebook like, users have been demanding for a dislike button. Unforunately for us, Facebook never caved and probably won't as the company as said multiple times that a dislike encourages too much negativity. But they did come up with their solution to this very important problem in February: reactions. According to Facebook, the giant realized that there should be more ways to express how a post makes you feel, since not everything warrants a like. Therefore, the company introduced five additional reactions: love, haha, wow, sad and angry. To access these features, press and hold the like button. A mini menu with all your options will pop up and you simply choose whichever one you feel. The company also introduced temporary reactions (a purple flower for Mother's Day) so look out for these on holidays and special occasions. Despite Facebook's enthusiasm for this update, new stats by Quintly show that they only make up 2.4% (yes, you read that right) of the most common way people interact with a post. No surprise that the like button still holds 76.4%. It will be interesting to see how these reactions evolve and how in-depth they may get. Facebook is constantly updating every piece of their empire, so we wouldn't be surprised if by the end of the year, reactions are completely different.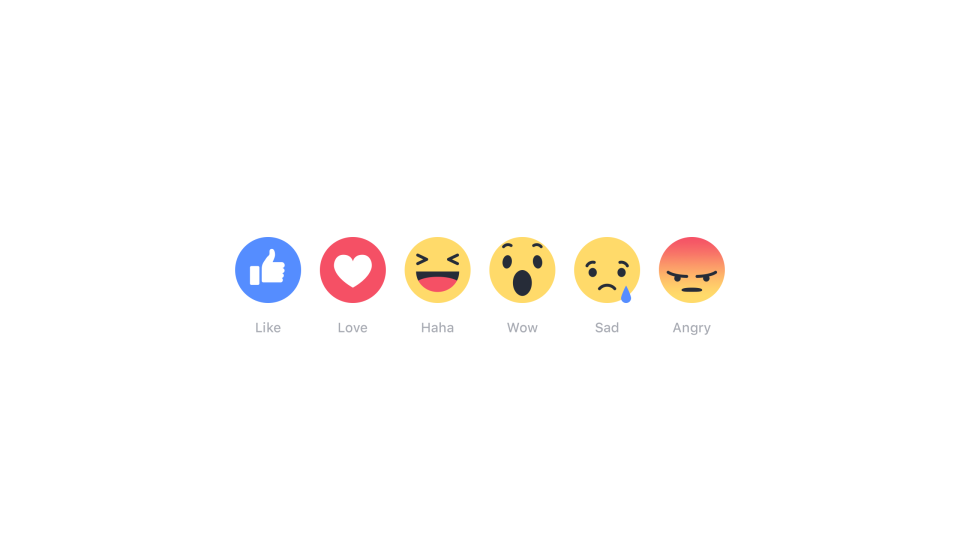 Image credit: Facebook
Next up, Facebook introduced
Live Video
to all users. If you're confused what's the difference between posting a video from your photo library or posting a live video, think of this new feature like Snapchat: it operates in real time. It is essentially a streaming service and lets public figures, companies and everyday people share live videos anywhere and anytime. Facebook said this is a whole new way to interact and engage with your audience and also introduced a way to go live in Facebook groups and events. A super cool feature is that comments and reactions are also live, so the person(s) in charge of the video can address comments and reactions as they are happening, which is awesome for businesses. You can discover Live Videos right in your newsfeed, as well as subscribe to page's live videos and receive notifications when they are going live. For more information, visit Live's
about
page and read through all the tips and trick.
The last major update that Facebook announced within the last couple months was instant articles. While there has been some confusion over what these articles actually entail, the simple answer is that Instant Articles are a way for
publishers
"to distribute articles to Facebook's app that load and display as much as 10 times faster than the standard mobile web," according to the
Facebook's FAQ page.
The articles really benefit publishers, like The New York Times and National Geographic, by providing them with data collected by Facebook that measures the amount of engagement and traffic their articles are getting. However, don't think this was only created for publishers because the user experience is actually pretty impressive, with captivating images, videos and an accompanying news story that fits perfectly on all mobile devices.
With these three main updates, it's clear that Facebook has had a very busy 2016. Don't expect the monster social network to slow down anytime soon. Keep an eye out for what they plan on rolling out next.
Instagram:
Instagram had probably the biggest change of any social media platform this past March when it announced that it would be altering users' newsfeed to an algorithm. Taking a page out of its parent company (Facebook), Instagram said the reason for this change was that people miss (apparently) 70% of their feed. The new algorithm will make sure that users see posts they care about the most first, as opposed to post appearing in chronological order. And as always, the Internet had some very strong feelings about this change. While most people were confused why the feed changed in the first place, given the fact that users loved it, the update was geared towards brands and advertising opportunities, as well as to ensure that companies put out quality content. Most everyday users haven't noticed a huge difference, but many prominent social media figures have reported a decrease in engagement.
But Instagram wasn't done pulling the rug out from under us because in the beginning of May, the company updated their logo and interface, which once again no one asked for. The attempt is to keep a cohesive look across all their apps (Instagram, Boomerang, Layout and Hyperlapse). And for the second time this year, people on the Internet were less than thrilled with Instagram's changes. Despite many people mourning the loss of the old logo, the new interface does serve a purpose. While it is a little bit of a shock when you first open the app, the stark white keeps the focus on the pictures and videos being posted and, at the end of the day, that's what Instagram is all about.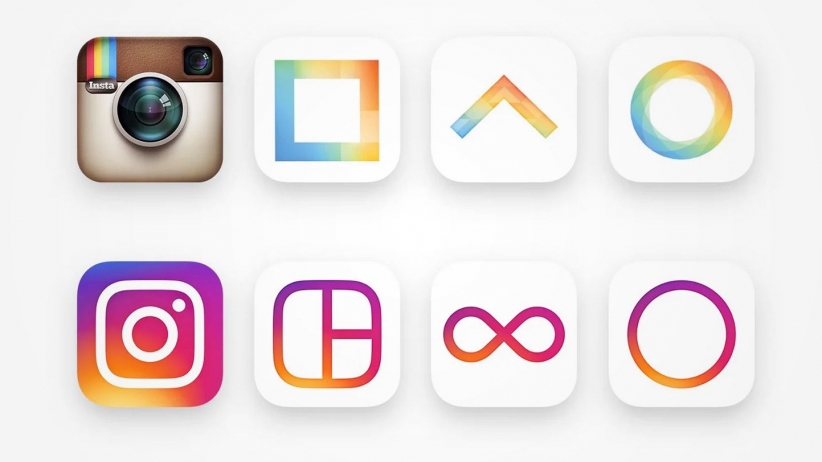 Image credit: Instagram
The last big announcement from Instgram is that users' videos will now be able to last a total of 60 seconds, compared to only 15 seconds. Instagram extended video ads to 60 seconds several months ago but with the new update, everyone is now able to post minute-long videos, which is great because it allows a little more time for users' creativity. And for what feels like the first time this year, everyone was on board with this Instagram update. We're interested to see what other changes the company presents throughout the rest of 2016 and here's too hoping our beloved app doesn't change too much.
Twitter:
It's safe to say that 2016 has not been Twitter's year. Not only have their stocks plummeted, but the company reportedly lost 2 million users in the last three months of 2015, according to CNN Money. Yikes! Despite having a rough start to the year, Twitter is still chugging along as best it can and has released several big updates. Besides the company celebrating it's 10th anniversary in March, Twitter introduced the GIF keyboard, an easy and effective way to share GIFs. The company stated that in 2015, over 100 million GIFS were shared on the platform and so they partnered with GIPHY and Riffsy to make user experience that much more enjoyable. Users can say goodbye to browsing the Internet for the perfect GIF and then uploading it to a tweet; now, you can do it right from the website or app itself, which is super handy when you're looking for that perfect, picture response.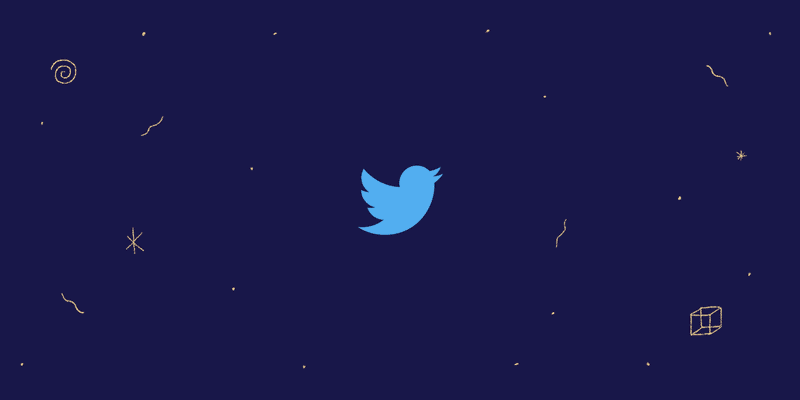 Image credit: Twitter
Another change to Twitter, which was announced in February, verges on the Instagram algorithm line. Twitter encouraged people to never miss a tweet again by enabling a feature that, when turned on, allows you to catch up on "the best tweets." This new featured is not automatically turned on (unlike Instagram's algorithm), rather Twitter kept the users in control by allowing it to be optional to turn it on.
The most recent change to the platform occured in the beginning of May when Twitter announced that URLS, images and videos would no longer be a part of the 140 character limit, which prompted the majority of us to shout, "finally!" While it's unclear why this update took so long, users can rejoice with more room to say what they want without a picture or video impeding a well-thought-out, 140-character response.
While it seems the company has been putting genuine effort into saving their platform, users should be on the lookout for the future of Twitter - and what sort of redesign they may come out with in order to bring people back.
Snapchat:
Snapchat really became the platform to watch in 2016, as the underdog made some pretty big changes already. The biggest annoucement that Snapchat released was Chat 2.0, which brings all our favorite forms of communication together. The update allows for audio and video chats directly from the app. Users are able to switch seamlessly between the two and Snapchat added over 200 new stickers to play around with. This update was massive - many influencers suggested taking time to really dive into all that is available. And while it's perfect for chatting with friends, Ad Age did a great job breaking down how a business would be able to use the new features. Hint: it's going to up the customer service game for the right business!
Some lesser (but still fun) updates include moving emojis in videos and one handed zoom on videos. The app also continued to add a wide range of filters, from the famous dog, to the Coachella flower crown and finally to the game changer - face swap. This filter allowers users to either swap faces with a friend or swap with a picture in the camera roll. While we're tempted to show you some of our favorites, they're honestly a little terrifying. So face swap at your own risk!
It's clear that Snapchat is stepping up to the plate and has made some amazing updates that users actually want and enjoy, which is something not all apps can boast (we're looking at you Instagram). Pay attention for Snapchat in the news because it's definitely the app to watch in 2016.
If you're really ready to kick things up a notch in 2016, try out a new social media platform. Figure out what direction you want to take your brand and which social media will help you get there. Stay in front of trends, and recognize the power of social media in your marketing budget. And if you're having trouble adjusting to the new landscape? We offer a diverse slate of services that can help you become the social media guru your company needs.
Want to Get Started on Your Own Social Media Marketing Campaign? Contact 360 PSG Today!