Instagram Advertising
Leverage Instagram advertising to visually connect your brand with customers and build lasting business relationships.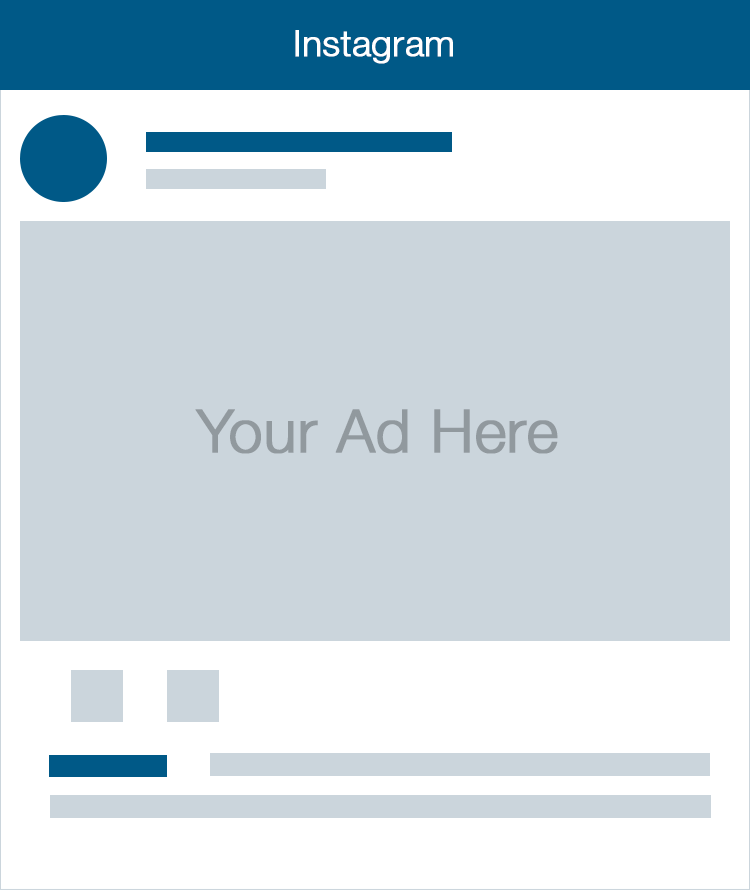 Instagram Marketing with 360 PSG
Since being purchased by Facebook, Instagram has been a social media freight train with high engagement rates not seen on any other platform. An Instagram campaign can easily interface with a Facebook advertising campaign and work seamlessly to develop your brand. When compared to other forms of digital marketing, Instagram has the advantage of heavier social activity, offering an easy way to sell products or promote talked-about events to an audience of 300 million active monthly users. With easily clickable links to your site or blog, Instagram is an accessible mobile platform that will build trust, personality and awareness for your brand.
Instagram Advertising Benefits
Kick start your Instagram campaign to take advantage of:
Visual Content
Does your brand have a story to tell? Instagram is a strongly image-based social network, providing the essential platform for photo and video content.
Customer Insights
It's very common for users to tag their location when posting on Instagram, providing a link to other similar posts for that location - this strategy is essential for brick-and-mortar businesses to take advantage of.
Increased Engagement
Compared to other social platforms, Instagram posts are rarely overlooked by users and produce heavy levels of engagement for brands every single day.
Competitive Advantage
While the growth of the platform is steadily increasing, there's not a massive amount of small businesses currently using Instagram to advertise - offering a market that may be untapped for your industry.
Make Sure Your Ad is Seen By the Right People
Saved Audiences
Build your own custom audience from the ground up. Zero in on your ideal audience by picking a location to target, selecting an age or gender, picking up key demographic features like education, income, occupation, business sector and interests like fitness, food, shopping and many more.
Custom Audiences
Target current customers by securely uploading emails, phone numbers or Instagram user IDS. Additionally, create a list of people who visited your website, viewed specific pages or create a list of people who have taken a specific action. If you want to create multiple touch points for a sale, then this is the option for you.
Lookalike Audiences
Find clients similar to your current clients by building an audience from your Page fans, customers lists and website visitors. Grow your audience by getting new customers that behave basically the same as your old. Because their behaviors are similar to your current audience, it will drive the likelihood of a sale.
Take Charge of Your Digital Advertising
Stay Ahead of the Marketing Trends and Start Your Campaign Today!
What to Expect With Our Instagram Advertising Services
Our unique approach to advertising is built to fit your businesses needs. We build custom campaigns that align with your goals within an affordable budget. Here are some of the special features you can expect from our advertising services.
In Depth Competition Research
We research your competition and your industry to learn what makes your business unique, and develop a strategy to reach your business goals.
Precision Ad Targeting
Get your ad in front of the custom audience of your choice to ensure the best return on your investment.
Multiple Ads
Use multiple ads with unique design and copy to find the most effective way to get your message out! A-B test to get the right combination.
Reporting
Get up-to-date reports on how well your ad is doing, and how to fine tune it until its performance matches your digital marketing goals.