LinkedIn Advertising
Leverage LinkedIn advertising to connect your brand with professionals and C-level executives to build lasting business relationships.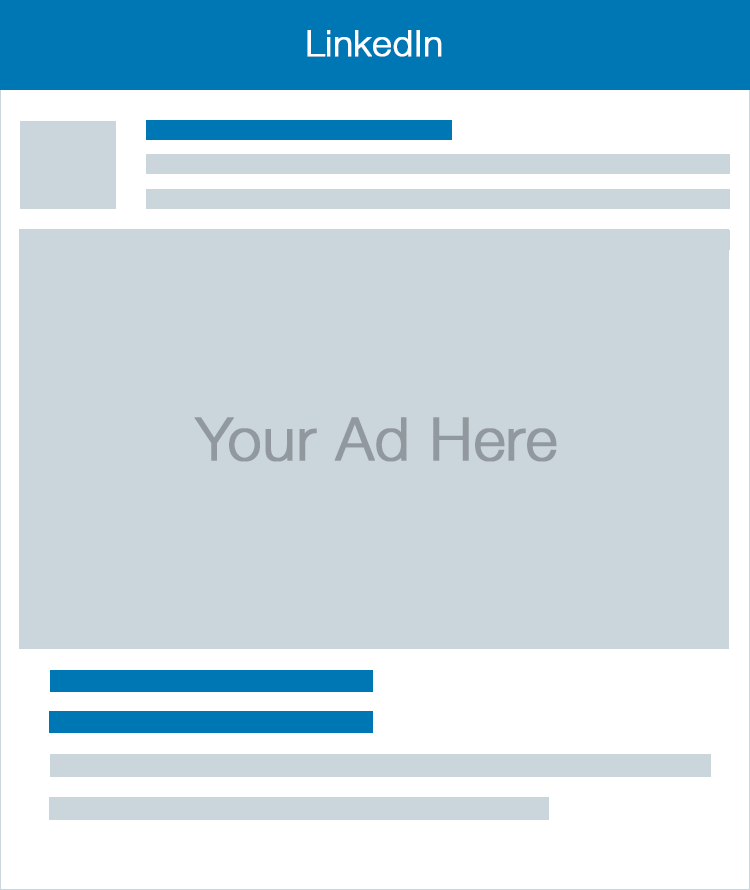 LinkedIn Marketing with 360 PSG
A LinkedIn campaign effectively targets professionals to ensure a high return on your investment. When compared to other forms of digital marketing, LinkedIn advertising has the advantage to leverage the largest collection of influencers online. A powerful platform for business-to-business (B2B) marketing, LinkedIn provides the ideal platform to generate quality leads and build connections that will increase sales, traffic and engagement. The algorithm for LinkedIn is optimized for search engines, boosting your profile to a higher search ranking when filled out correctly. A successful LinkedIn advertising campaign puts your business in forefront of the largest networking platform for professionals on the web.
LinkedIn Advertising Benefits
Jump start your LinkedIn campaign for:
B2B
Looking to market to other companies? While other social media platforms are great for business-to-consumer, LinkedIn hosts nearly 450 million users in professional industries that your ads have the ability to reach.
Niche Markets
If your brand has specific services or products, it's very easy to reach businesses on LinkedIn who may need them, especially when you can target their upper-management, company and industry.
Effective Targeting
Because of the platform's professional audience, Linkedin users are easily targeted by job title, seniority and company name - an accurate method of pinpointing those who are marketed to.
Unique Audience
LinkedIn is an ideal platform to reach an educated, professional audience to market to and connect with.
Make Sure Your Ad is Seen By Professionals
Text Advertising
Build your own custom audience from the ground up. Zero in on your ideal audience by picking a location to target, selecting an age or gender, picking up key demographic features like education, income, occupation, business sector and interests like fitness, food, shopping and many more.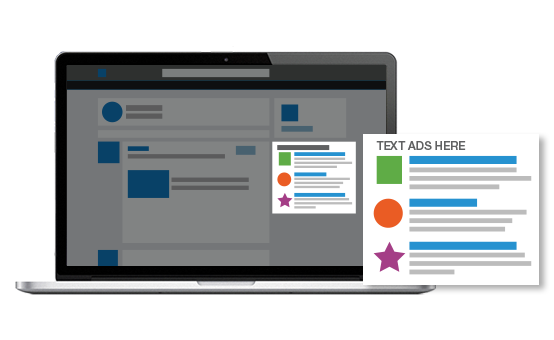 Sponsored Updates
Target current customers by securely uploading email and phone numbers. Additionally, create a list of people who visited your website, viewed specific pages or create a list of people who have taken a specific action. If you want to create multiple touch points for a sale, then this is the option for you.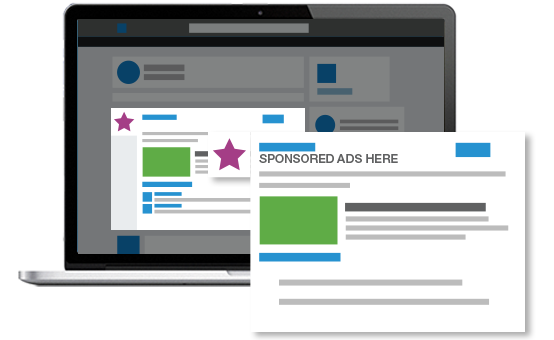 Take Charge of Your Digital Advertising
Stay Ahead of the Marketing Trends and Start Your Campaign Today!
What to Expect With Our LinkedIn Advertising Services
Our unique approach to advertising is built to fit your business's needs. We build custom campaigns that align with your goals within an affordable budget. Here are some of the special features you can expect from our advertising services.
In Depth Competition Research
We research your competition and your industry to learn what makes your business unique, and develop a strategy to reach your business goals.
Precision Ad Targeting
Get your ad in front of the custom audience of your choice to ensure the best return on your investment.
Multiple Ads
Use multiple ads with unique design and copy to find the most effective way to get your message out! A-B test to get the right combination.
Reporting
Get up-to-date reports on how well your ad is doing, and how to fine tune it until its performance matches your digital marketing goals.