Make Sure Your Ad is Seen By Professionals
Text Advertising
Build your own custom audience from the ground up. Zero in on your ideal audience by picking a location to target, selecting an age or gender, picking up key demographic features like education, income, occupation, business sector and interests like fitness, food, shopping and many more.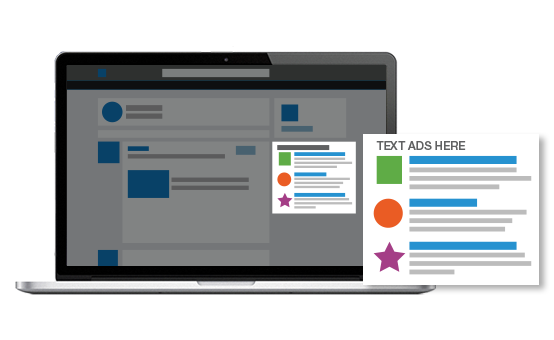 Sponsored Updates
Target current customers by securely uploading email and phone numbers. Additionally, create a list of people who visited your website, viewed specific pages or create a list of people who have taken a specific action. If you want to create multiple touch points for a sale, then this is the option for you.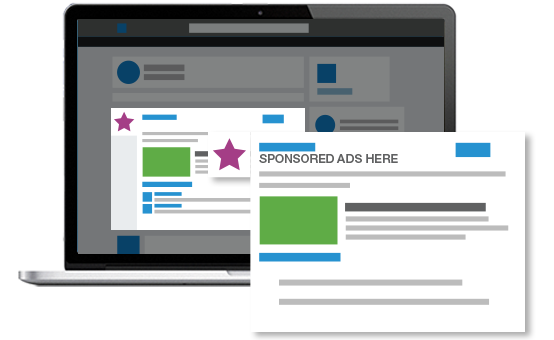 What to Expect With Our LinkedIn Advertising Services
Our unique approach to advertising is built to fit your business's needs. We build custom campaigns that align with your goals within an affordable budget. Here are some of the special features you can expect from our advertising services.

In Depth Competition Research
We research your competition and your industry to learn what makes your business unique, and develop a strategy to reach your business goals.

Precision Ad Targeting
Get your ad in front of the custom audience of your choice to ensure the best return on your investment

Multiple Ads
Use multiple ads with unique design and copy to find the most effective way to get your message out! A-B test to get the right combination.

Reporting
Get up-to-date reports on how well your ad is doing, and how to fine tune it until its performance matches your digital marketing goals.