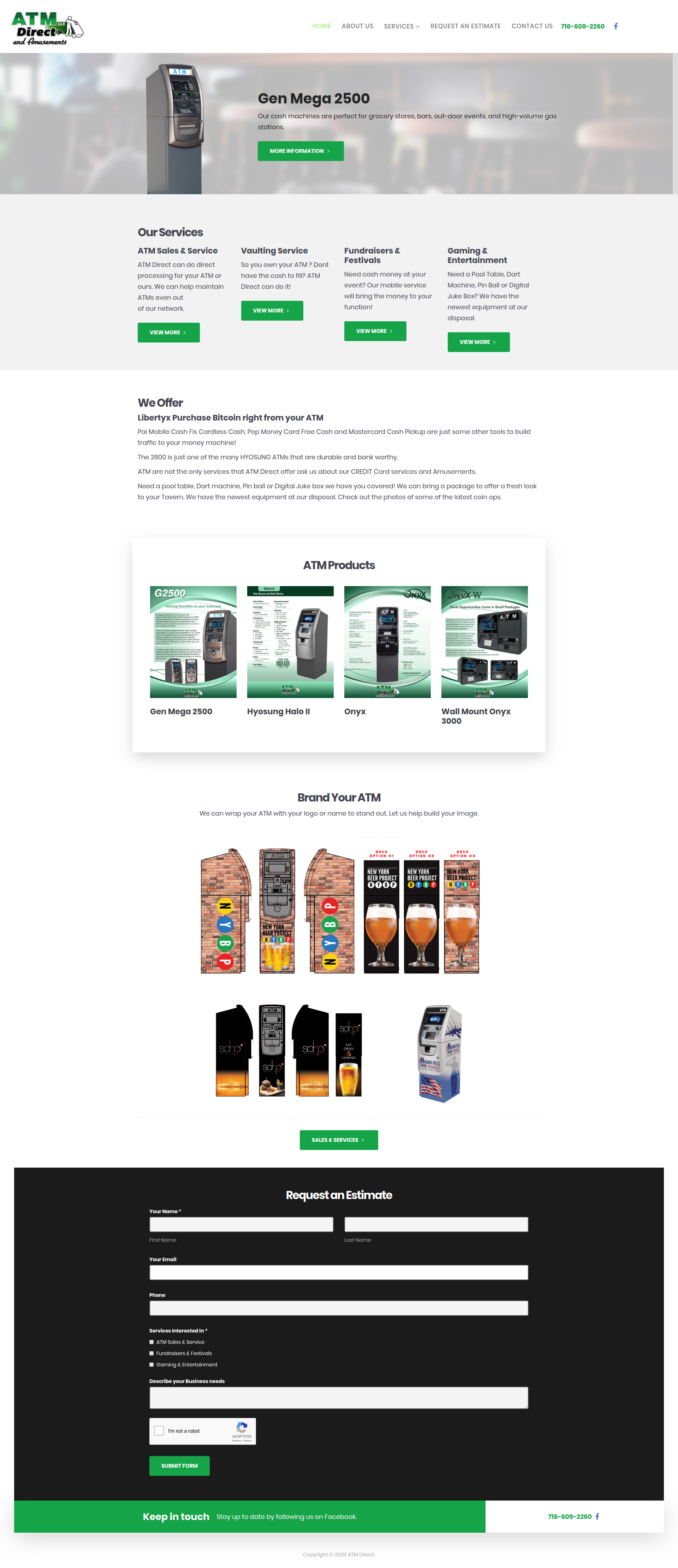 Overview
Published: Feb 5, 2020
ATM Direct is a full-service ATM Distributor. They provide customizable ATMs for any type of business and can work every contract to fit that excact customer's needs. Based out of Buffalo and Rochester, ATM Direct is capable of partnering with any company across the U.S. Their new 360 CMS website helps keep the cash flowing.
Categories
Services
---
About the project
Nowadays, in an increasingly paperless world, people are less likely than ever to carry cash on their person. Cash is always a good thing to have on hand, and it always seems to be needed when it's least expected. That's why so many businesses around the country have a handy ATM right at your disposal when you need it.
ATM Direct works with these companies to provide them with their own, customized machines. Their new 360 CMS website helps potential clients get in touch with them easily and makes the buying process simple. Their new site has a clean landscape that makes it easy for visitors to understand what they do, and how to get in touch with them. This theme design has helped give their brand meaning.
---