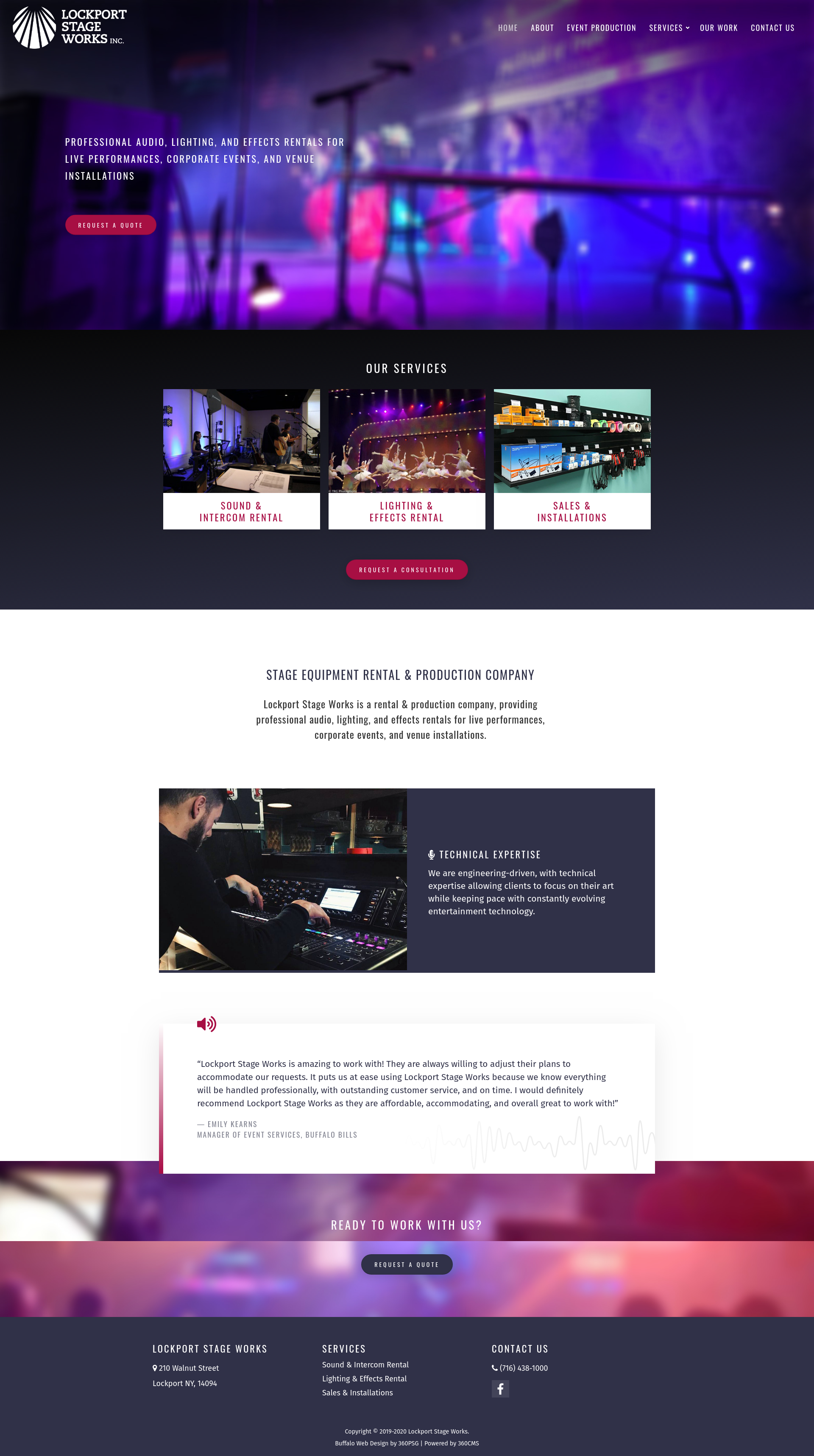 Overview
Published: Feb 11, 2020
This equipment rental and production company specializes in providing professional audio, lighting and effects for live performances, corporate events and venue installations. They have the technical experience and expertise to service any request. Their new 360 CMS website shines the spotlight on what they can do.
Categories
Services
---
About the project
Lockport Stage Works reliably integrates state-of-the-art technology into the productions and events it services. With the office location based out of Lockport, this company serves as the technical director for the Historic Palace Theater and the Kenan Taylor Theater. From lighting and effects to full-on production, Lockport Stage Works is fully equipped to rent out any equipment and service any show.
Their new theme design website, hosted by 360 CMS, helps showcase their capabilities while giving visitors to the site incredible views of past performances. An all new logo design helps give identity to their brand, allowing them to further grow as a company with an established identity. Lockport Stage Works now has a state-of-the-art website to go along with its state-of-the-art technology.
---