Get Your Company's Social Media 'Back to Business'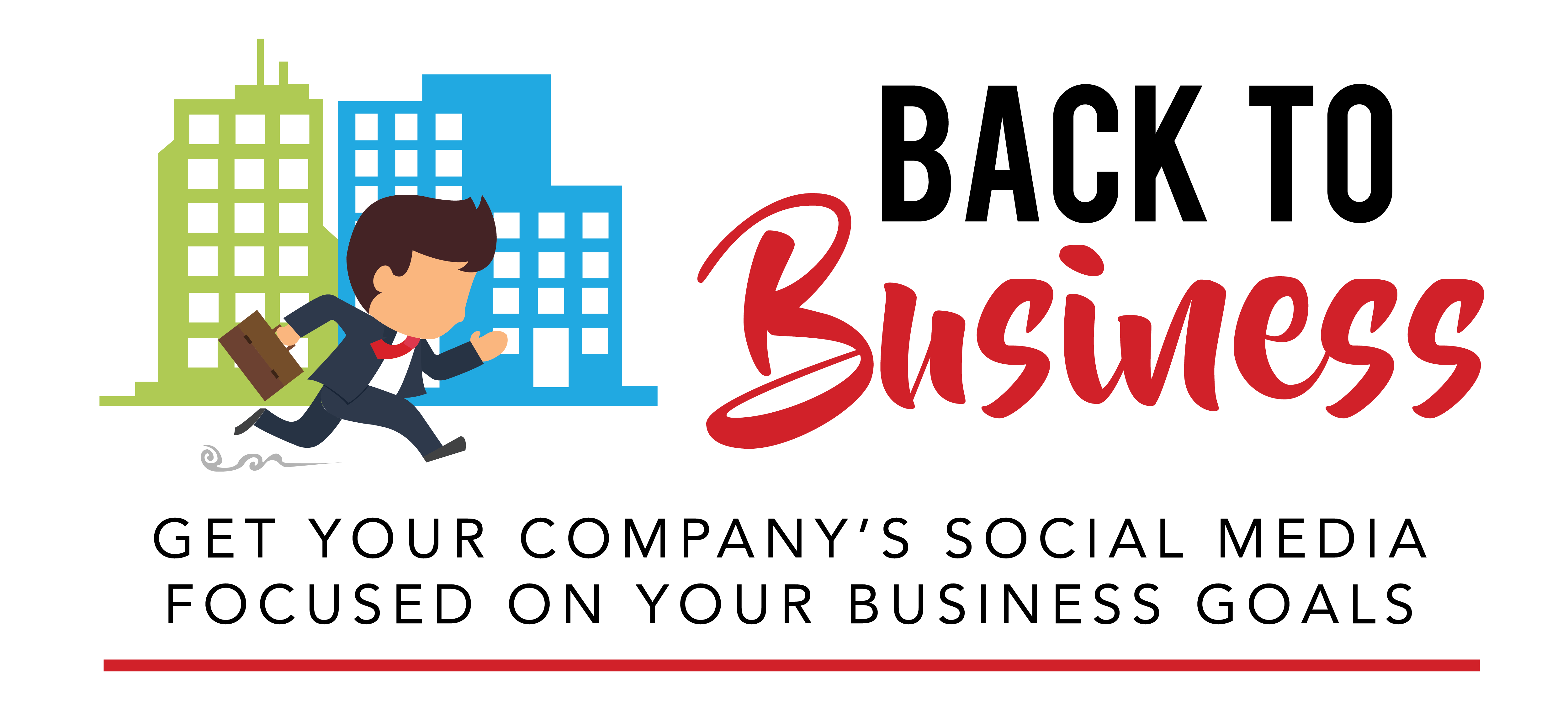 Keeping up with the trends and features of social media may feel like being a college student at a high school party, but we can assure you it's achievable. Whether you've been playing golf all summer, or were up to your ears in invoices -- it's crucial to keep your company's social accounts current and monitored. Aside from producing new content and being in consistent communication, there are goals you should be setting for your social media efforts. We have put together six steps to getting back on track and reaping the benefits of having a well-maintained social presence.
Catch Up On All Communication
Whether it's a message on Facebook or a tweet mention from a fan, make sure all of your brand's conversations are current. It's a little difficult to clean up and assess your strategy while having loose ends. Being responsive at all times, as well as providing good ol' customer service, is essential to the success of a business. You most likely can't generate sales with silence. Check your notifications and messages on all platforms daily -- you never know where a lead could be hiding!

Redefine Goals and Set KPI's
It's likely that you're already aware of your brand's goals on social media, but aligning them with your current progress is a great way to get back on schedule. Have you set up key performance indicators (KPI's)? These are metrics used to measure certain business goals (or variables of them). In the realm of social media, KPI's can be used in numerous ways. For example, if you want your Facebook page to generate sales, adjust your content to this goal and start tracking clicks-throughs to your sales page. Use Google Analytics to break down social traffic and help allocate monetary value to conversions from social media. KPI's can be used for tracking engagement; start a conversation on Twitter and track how many mentions your brand gets, or how many times your company-owned hashtag is used. Once your goals are defined and tracked, your role in your brand's social media becomes a lot easier to maintain.
Adjust Messaging
Now that your direction is refocused, make sure your voice follows suit. Unless you're going through major rebranding or have strayed due to lack of attention, you shouldn't need to fix too much in this arena. Know your brand, know your audience. If you feel that a certain kick to your messaging will benefit one of your KPI's, then by all means, get a little peppy. The key takeaway from this step is to be consistent, you always want your brand recognized for being, well, its own brand.
Update Art/Visuals
This step is something that should be done periodically. Using a brand logo as your company's profile picture is standard, so if time is the reason your social accounts have been neglected, this will surely suffice. Cover photos on platforms such as Facebook and Twitter can be changed per quarter, or per campaign. Keeping the visual aspect of your social profiles fresh is an integral part of good branding. Don't have a creative team to help design content? Try using a free web service, like Canva, to create simple but eye-catching images.

Content, Content, CONTENT!
It doesn't take a village to produce quality content! Learn what your audience wants and serve it right to their social feeds as if it were breakfast in bed. Content marketing is here to stay, and social media is a great channel for it. If your social profiles have been lacking due to a dry spell of content, don't get frustrated. Content can be created (visual art, video, images, creative copy, anything you can think of), curated (shared from other sources, such as an industry influencer) or just plain owned (company blog, marketing materials or memes of the office mascot). Don't be afraid to get creative, just make sure there's a purpose that's aligned with your brand, goals and target audience.
Track, Analyze, Repeat
Your social media efforts should be tracked, recorded and analyzed. Do your metrics reflect your actions? After giving your social profiles and strategies a makeover, did you succeed? Check your results based on conversions, leads, engagement or by measuring the outcome of your social endeavors. If you have been inactive or neglectful of your social accounts (no matter the reason), it may be harder to pull off your immediate goals, but don't get discouraged! Treat social media as if it were a polygamous relationship -- it requires a lot of work and communication with many people, but all the love for your brand will make it worthwhile.
Now what?
Solving the equation of social media may not be as simple as six steps, but knowledge is key. Knowing your goals and audience makes it a LOT easier to frame your messaging and content. Social media management and marketing are things that must be mastered by every brand or business, no matter the size. Two-way communication is what makes social media an ideal outlet for increasing goals (like brand awareness and sales). Letting your social accounts go unmonitored can be as detrimental to your business as not having any at all. If time, or lack of experience, is stopping you from reaching your business goals via social media -- 360 PSG has the right tools to boost your efforts. We have social experts that will monitor, create, establish and advertise for your business, so you can focus on your day-to-day responsibilities knowing that we have your back. If you would like more information on these services, drop us a line below!