Top 5 SEO Methods for 2015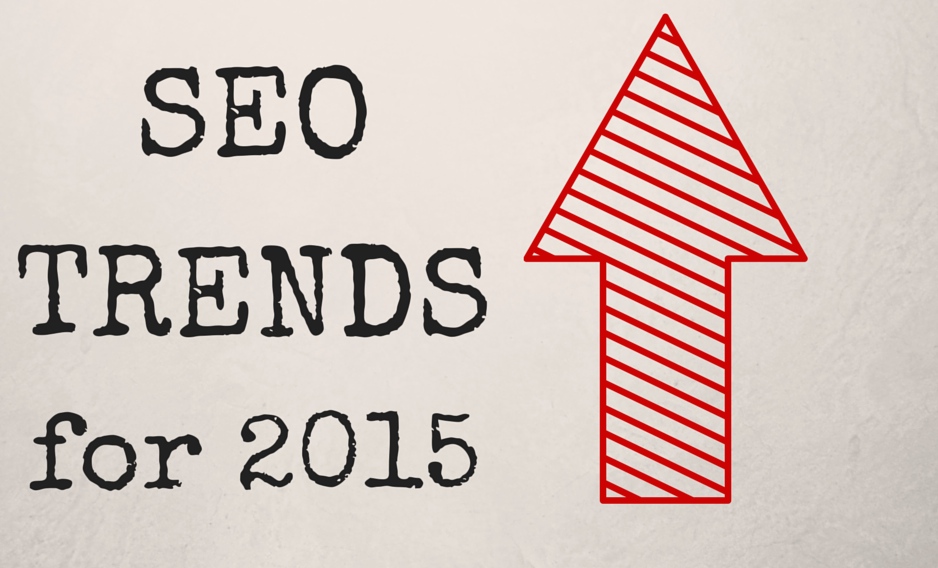 As a business owner, do you have the the most up to date information and guidelines on how to get found in search? At 360 PSG, we keep ourselves on the cutting edge of technologies available to help our clients succeed online. You don't need to be an expert on how current SEO methods works yourselves, but it's good to have a general idea of what's new in the world of Search Engine Optimization. Here's an overview of what to expect in 2015:
1. Your Website Must Be Mobile-Friendly
Starting April 21, 2015, Google will openly factor in whether your website is mobile-friendly or not. The term for mobile friendliness is 'responsive website design'. This means that the same website can be seen on any 'screen' from your iPhone, to your Samsung, to your iPad to your Laptop. The website resizes and restructures based on the screen and the capabilities of the device it is being pulled up on. It's not a valid argument to say, 'we don't need to be on mobile because our customers aren't'. Nearly everyone is on mobile devices, and if your website isn't optimized for mobile, it will be buried in search results.
2. Don't Focus Too Much on the Top Search Result
Many business owners become obsessed with being the first search result, but this is not always the ultimate goal with modern SEO methods. Being the search result that is noticed by your target audience and clicked is the goal. Granted, it is great to get to the #1 search result in Google, but the overall goal should be to occupy more space in the first page of search results.
In past years, search results tended to be kind of the same (and kind of plain) across the board. What someone saw in search results for in California, someone in New York tended to see about the same search results. Also, those search results pretty much all look the same: A title, a link, and a short description.
Today, those results can change based on location, whether a Google user is logged in to their Gmail account, time of day, and also how search results in their area are optimized for click-through. Search Results also show maps, menus, reviews, ratings, social media information, and much more. Here's a great forum thread on Google's Organic Click Through Rates in 2014.
In regards to location, if a user is searching for a type of restaurant, they are much more likely to notice local results optimized with menu items below that search result, well before they notice one that is not optimized to show location or menu items. Search results like these may not appear at the very top, but the ones that are appropriately optimized are much more noticeable, attractive and likely to be clicked on.
3. Social Networks may now be Indexed in Search Results
One example of how social media links are important, is the recent deal between Google and Twitter. Google now has permission by Twitter to index individual tweets, and display them in search results. Other social networks are highly likely to follow this trend in the future. We don't recommend that every business get on every social network, but what we do recommend is that social media is considered, and use appropriately. If you own a restaurant, it's a good idea to create Pinterest links. If you're a professional based agency, like a law firm, it's good to have a Twitter account for your firm to keep clients up to date on cases, news and other discussion points. All of your social networks should link back to your website, and be tagged for tracking purposes (We can help you out with that part).
4. The 'Knowledge Graph'
Structured Data...Rich Snippets...Data Highlighter, or what's called "Semantic Markup"...What is this stuff? In easy to understand terms, it's bits of code (or metadata) that is place into your website that provides context for a search engine to help it categorize your content. Here's Google's overview on what they call the Knowledge Graph. If you have a restaurant, there's specific bits of code for that to show your Menu with your search results. If you have a shop where you want people to find and visit, there's bits of code for that to show your Google Maps location with your website search results. Google tends to favors websites that feature this information over websites that don't because it enriches the search experience for users. Your search result may not be at the top, but it will stand out more, and will likely be clicked more. Here's Google's overview on Rich Snippets, and how they appear in search results.
5. Keep Your Niche In Mind
Similar to #2, it's not efficient or wise use of budget to try and reach everyone. Focus on who exactly you're trying to target: People in City A, City B and City C, Ages Y-Z, and with backgrounds in one field or another. Identify your target demographic, and create website content based on that. It's fine that someone in a totally different city hasn't heard of you if you're running a local restaurant. Start with the high-level terminology that describes your brand, and expand out from there in more detail to reach your niche target audience. This is also something our experienced SEO staff can help your business out with. Some reading on finding your niche can be found here.
So, are you ready to get started in optimizing your website for 2015? Request a Quote today to get started.