360 PSG's Favorite Web Projects: Winter 2018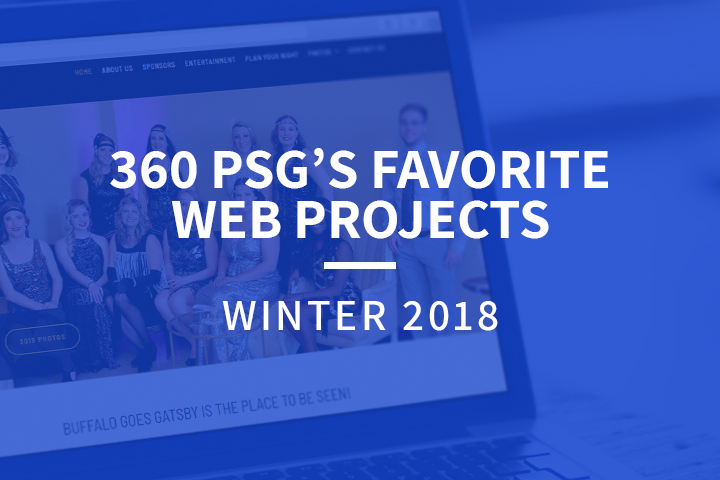 It doesn't seem like winter is over in Western New York, but it is; and with that, it's time to reflect and choose five of our favorite projects from the season. Our team has been very busy innovating and developing exciting new things to enhance the digital marketing performance of businesses in the area and beyond. Websites are how 360 PSG got started many moons ago, so it's only right that we continue to reflect on our projects each season and share what we enjoyed about working on them. Here are our picks for winter '18:
5. Smart Nutrition by Frank
We love a good red color over here at 360 PSG (see our entire branding, for example). This doesn't make us biased when picking favorites, however, because Smart Nutrition by Frank provides Western New York with a wealth of diet and health information. It was important to our design team to focus on the purpose of Frank's business -- nutrition! Building a custom site around nutrition and health involves a lot of fresh food visuals and important information; we learned more about our health and really wanted to eat fruit afterward, so consider it a job well done.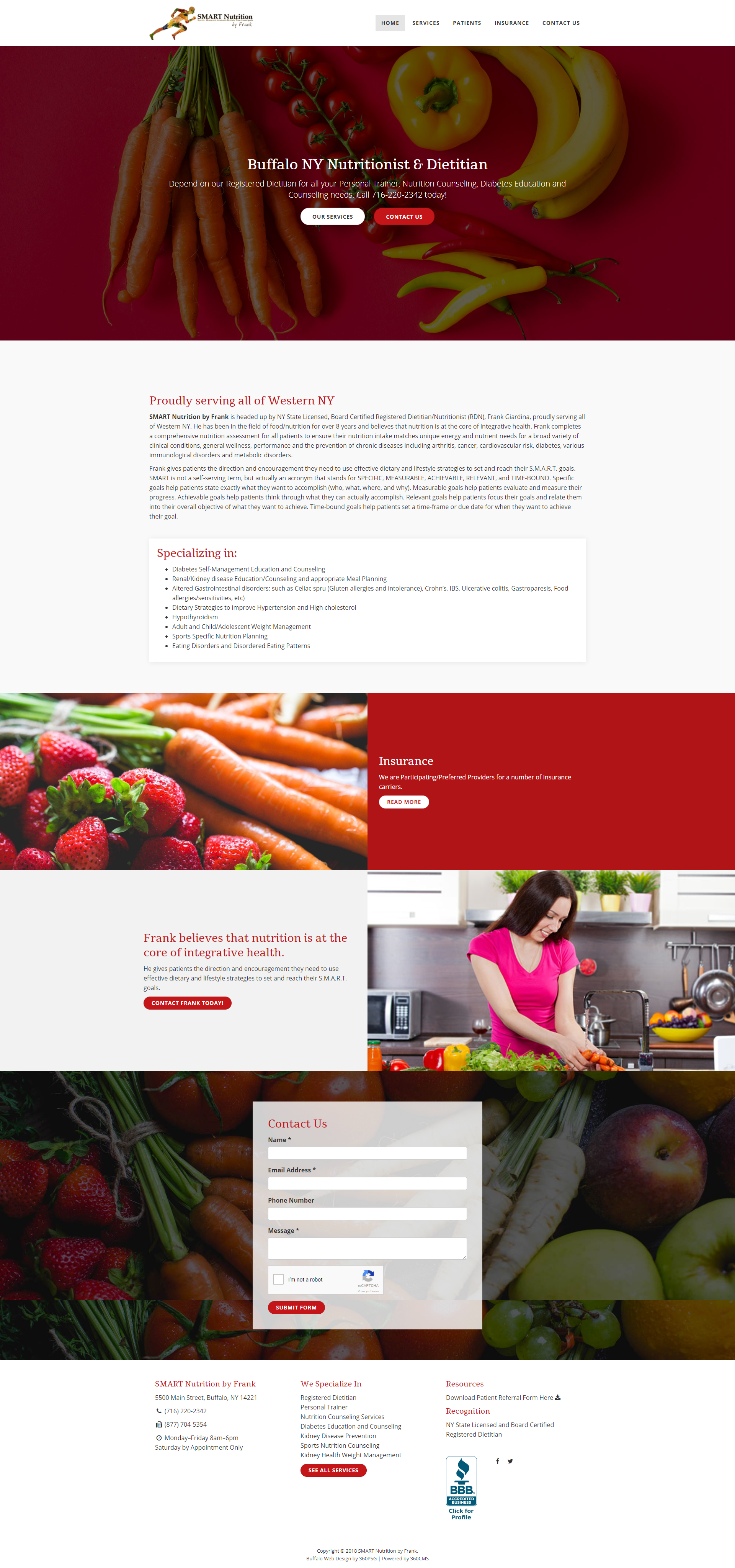 4. Buffalo Engine Components
While not the same as designing a website centered around eating healthy, Buffalo Engine Components (BEC) proved to be a great custom design project. Developing BEC's website required an e-commerce component, which our team constructed and made sure that new products can be added easily in the future. When it comes to transmission parts in Western New York -- we know who to contact now!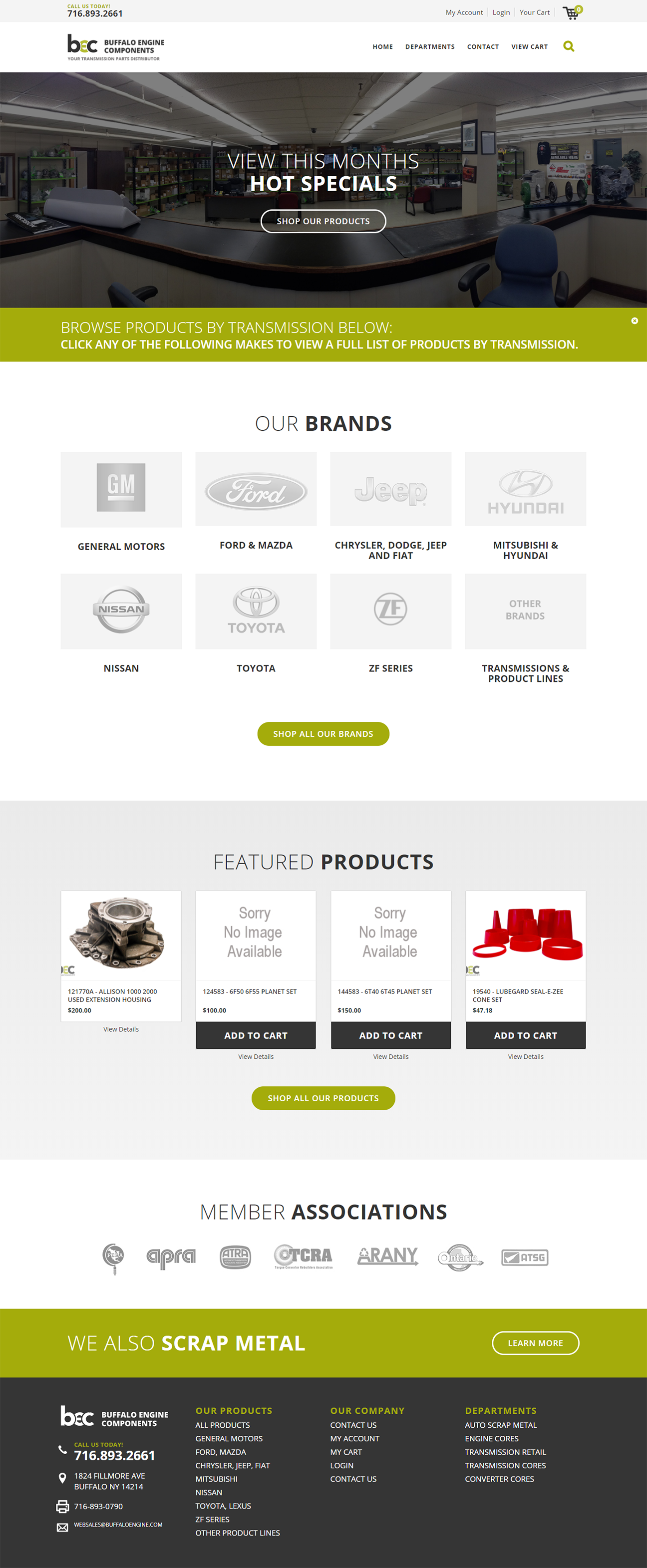 3. Land of Legends Raceway
What goes into creating a custom site for a ½ mile dirt oval track with non-stop, high-speed excitement? A huge video featured on the homepage to showcase how awesome Lands of Legends Raceway is! This website is jam-packed with features including events, news, race results, an online "box office", sponsor info and more. A lot of work went into this site and we are very happy with the way it turned out!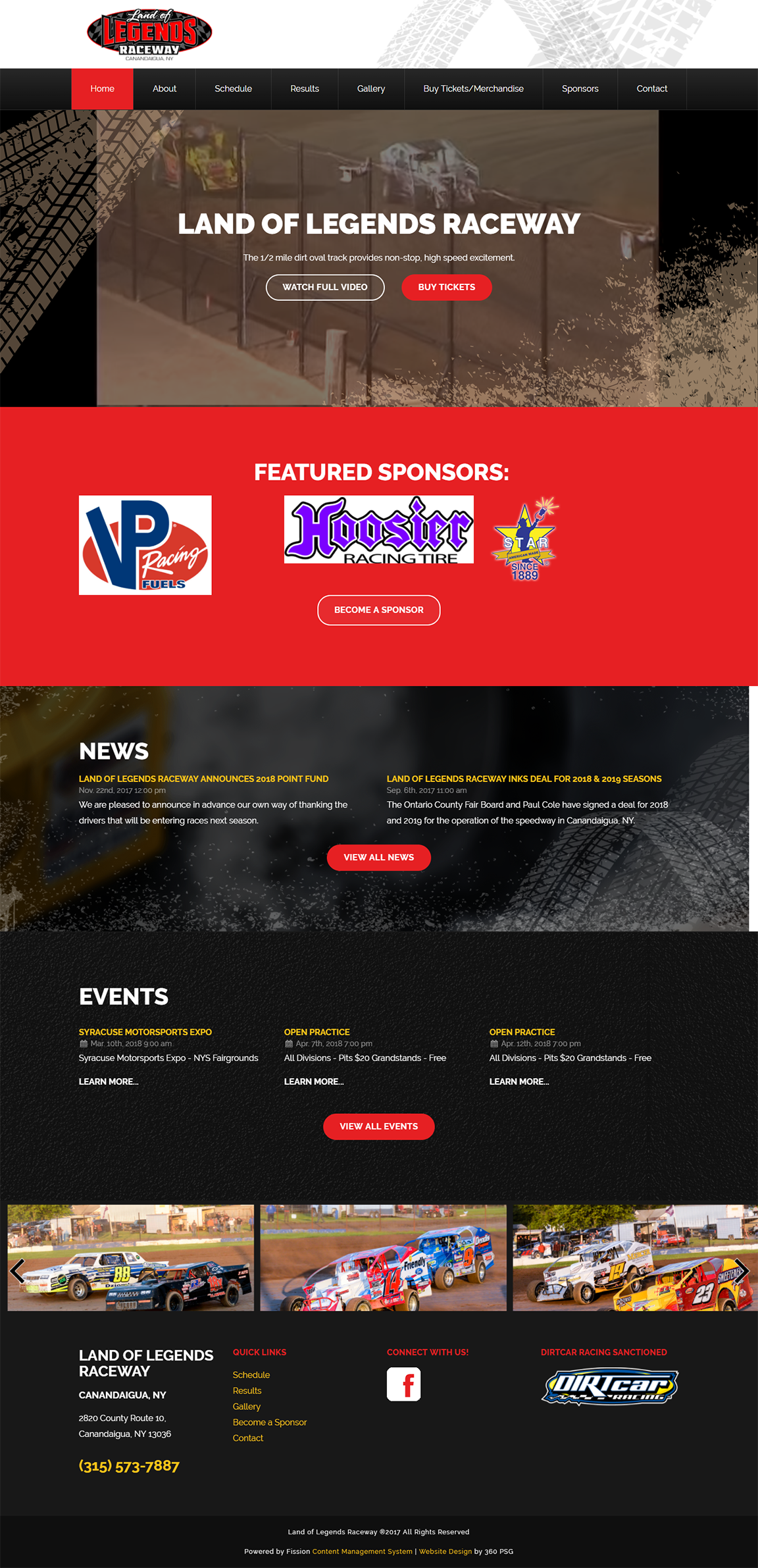 2. Buffalo Goes Gatsby
It's always fun to go back to the '20s. Buffalo will go almost anything, let alone Gatsby, for a good time; which makes Buffalo Goes Gatsby such a unique event. Staying true to grand Gatsby fashion, we used bold colors like black and gold to stick to a sleek-but-vintage feel. Taking place at The Hotel Lafayette each year, Buffalo Goes Gatsby's custom site welcomes all to join the fun and "go Gatsby".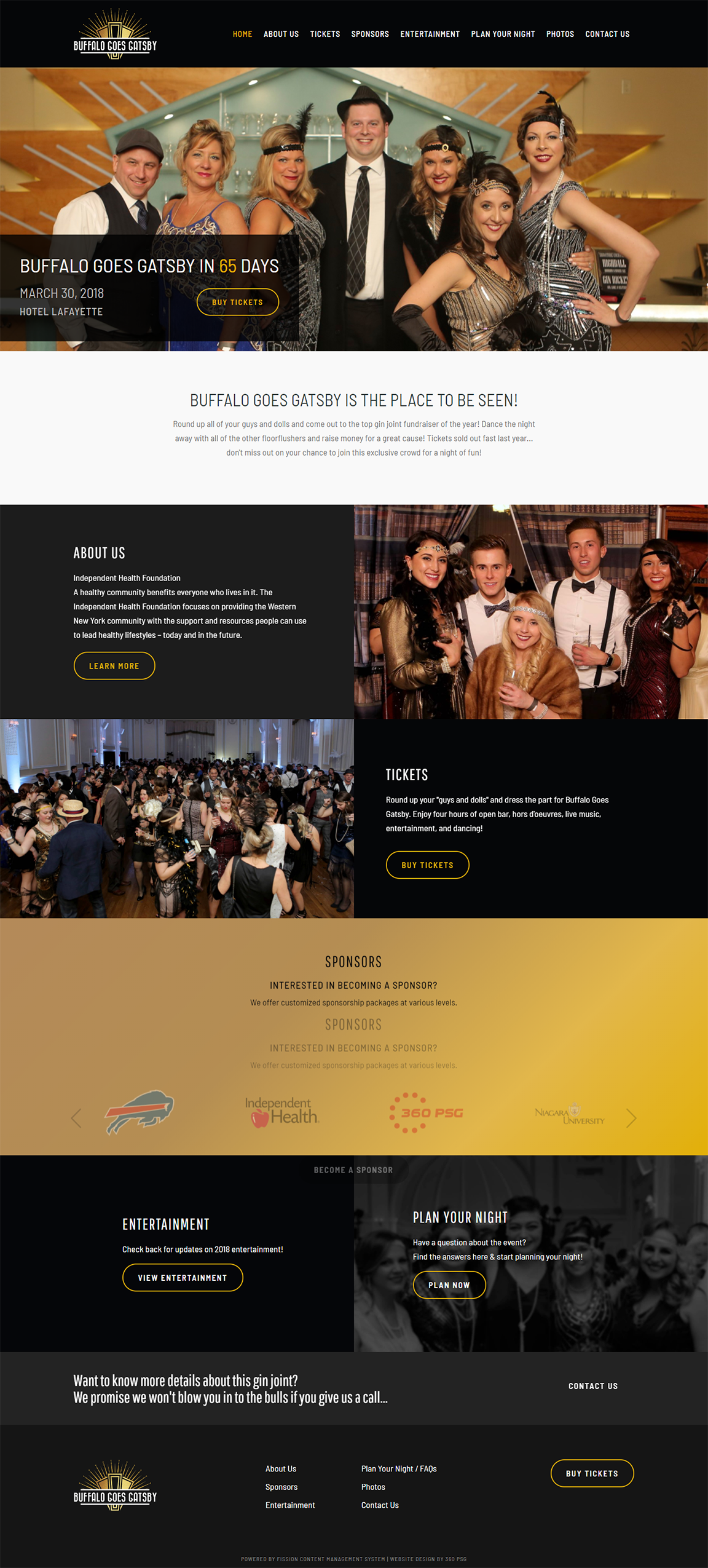 1. Leadership Buffalo
Working on a project for an organization that strives to strengthen Buffalo's community with collaboration, community awareness and civic action is something we value. Leadership Buffalo has worked with over 3,000 individuals in the area to increase their knowledge of community issues and broaden their ability to lead. "Making Buffalo Better" takes a lot of preparation! Leadership Buffalo's custom website features its programs, trainings, membership, director and much more to get visitors up-to-speed in all things leadership.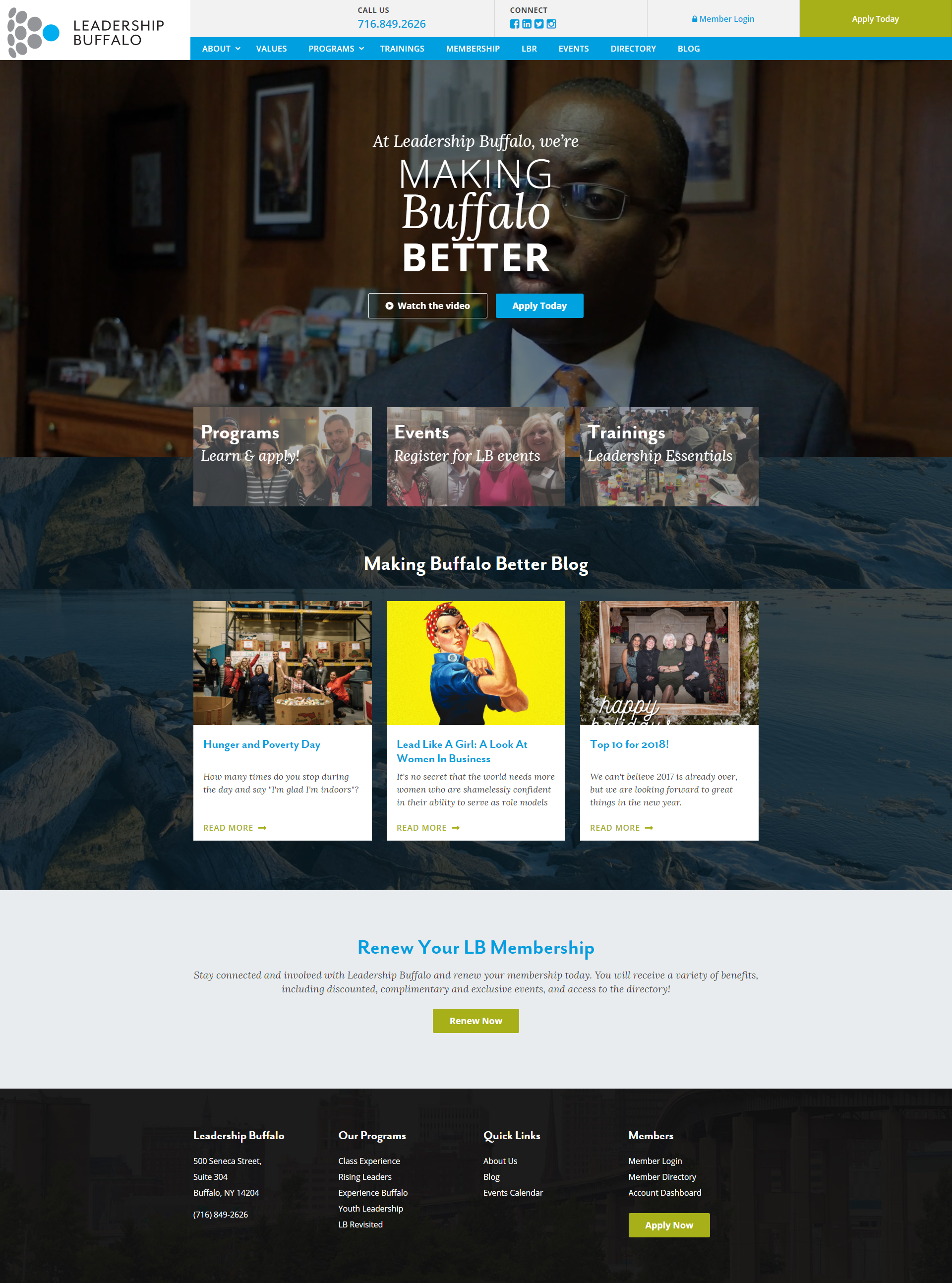 For a look at some of our other recent favorites, check out:
Inspired? Get Started on a Custom Web Design Today!