Having bad luck with your website? 360 PSG has your back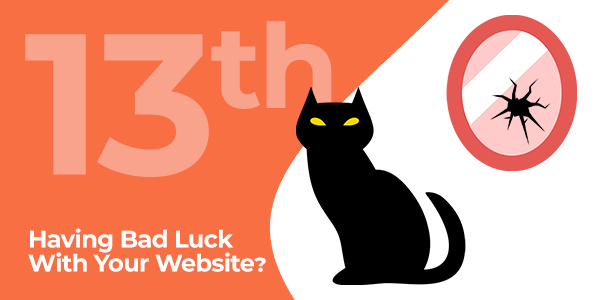 Managing a company in today's world is a full-time job. There are bills to pay, deadlines to meet, people to hire, meetings to attend—the list goes on. So who has the time to manage a website on top of all that? Truthfully, no one. If you spend the necessary amount of time it takes to manage a website, you're most likely neglecting your business's other needs. (Trust us, we know.) Take control by giving some up, and learn how we can help turn your company's web presence around.
Are you reaching your full online potential?
If you think you fit the category of a business that isn't completely using the internet to its advantage, you aren't alone. In fact, most companies are not reaching their full online potential. Studies show companies that do in-house marketing and social media are significantly less likely to reach their target audiences than those who hire professionals.
If you own a car, that doesn't also mean you know how to change the oil, replace the brakes and give it all its necessary maintenance. You have people who do that for you; professionals who specialize in exactly that.
At 360 PSG, we specialize in not only designing, maintaining and enhancing websites, but growing brands with an online presence.
Our Social Media Management services are proven to maximize results
One of the ways we help build brand awareness is through social media. Most companies don't have the time to manage numerous accounts, and thus lose out on potential growth that can be born from a strong social media presence. That's where we come in. Our social media management services will put your company in the forefront by connecting you to your audience and strengthening that relationship. We use our expertise to target key demographics, build brand loyalty and create a two-way conversation.
Our innovative ideas produce results that propel revenue increases to help large companies grow and help small businesses break through a vital economic barrier. Grow your company while saving time and stress with our social media service.
SEM with 360 takes the risk out of advertising
Good marketing practices go beyond having a strong social media presence. Search engine marketing (SEM) is one of the most effective ways of reaching your target audience. This strategy helps you reach customers in the same moment they are searching for you, yielding faster results than organic rankings alone. Our technology allows your ads to be shown to specific people searching for keywords or phrases that directly align with your business.
Our team of experts will determine the best way to run your campaign using our data that allows us to track everything from impressions to conversions. This Pay Per Click (PPC) advertising plan literally means you only pay when one of your ads is actually clicked on, saving your company money. Paying up-front for traditional advertising comes with the additional risk of an outcome that isn't guaranteed, as well as the inability to track who sees the ad and when it works. Eliminate risk from the equation with our SEM process.
Proper SEO practices are guaranteed to improve your Google visibility
Search engine optimization (SEO) is a vital process that helps search engines like Google, Bing and Yahoo find your company. These techniques and practices help legitimize your business across the web, not only validating your company in the eyes of a potential customer, but helping that potential customer's eyes find you in the first place. SEO services require specially trained professionals.
Our team of SEO technicians have a proven track record of boosting search engine rankings for numerous companies across the country. We improve your website's visibility for the specific products or services that your target customers search for, and as a certified Google Partner, we are able to implement top-quality practices and techniques. Give your company the recognition it deserves with our SEO service.
Well-written content will keep your audience engaged
One of the most overlooked and undervalued aspects of a website is the written content. Writing effective copy that engages readers while supplying them with relevant information is usually one of the last things on a company's mind, and can be a daunting task. If you lose your reader's attention, even for a second, they will likely leave the page without a second thought. On top of that, even one small error can completely change a person's opinion of a company.
It's important to remember that every individual that visits your company's site is going to subconsciously expect to read well-written content. If you succeed, they likely won't notice because it's just expected. If you don't succeed, it will stand out like a sore thumb, negatively affecting the view of your brand. Be mindful that your written content represents you and your entire company; it's important to reflect it well.
Keep your site's visitors interested and engaged with high-quality content that is geared toward the proper audiences. Our team of writers use innovative writing methods to inform readers about specific products or services with techniques that are proven to drive visitors further into the site. In a world where attention spans are decreasing, it's more important than ever to get this WRITE.