Featured News - Current News - Archived News - News Categories

Focus Forward Volume 2: Google Ads Credit for Small and Medium Businesses
by Erin Maynard
Thu, Apr 16th 2020 03:00 pm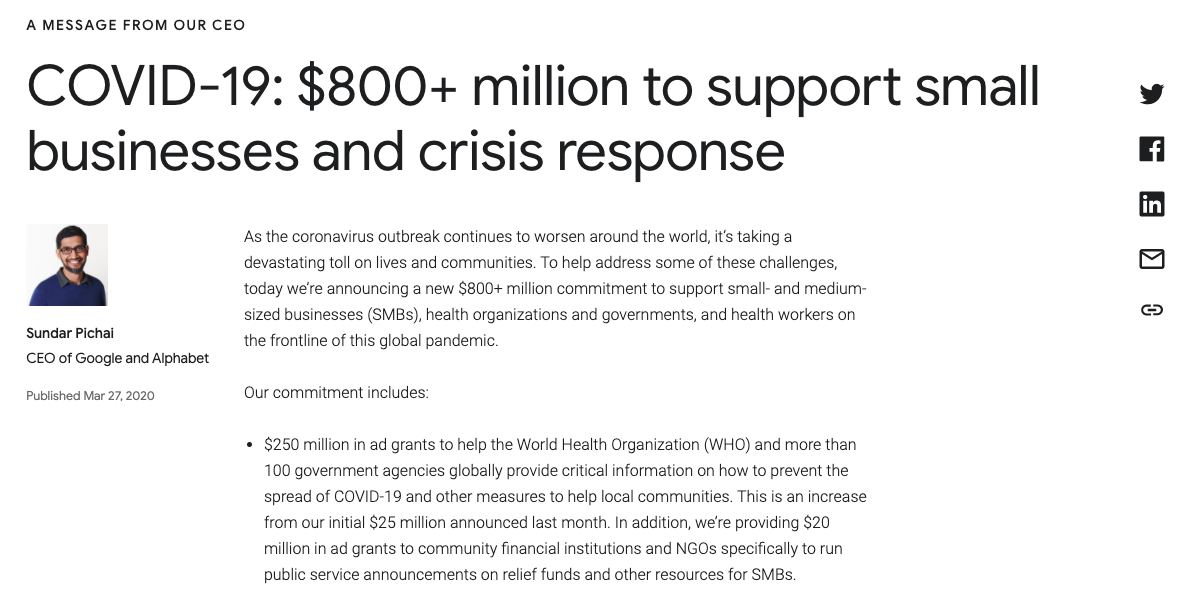 In an effort to help small and medium-sized businesses (SMBs) during this challenging time, Google is offering $340 million in Google Ads credits to help alleviate some of the costs for SMBs that are associated with them engaging with their customers during the coronavirus.
Google is making this offer available to all SMBs with accounts that have been active since January 1, 2019. The credit will be good through December 31, 2020 and can be used across the Google Ads platform, including Smart, Search, Display and Video campaigns. Those eligible for the ad credits will be notified via their Google Ads account in the coming months. The credits may be used so long as the ad adheres to Google Ads' terms and conditions.
Additionally, Google is providing ad credits to the World Health Organization; cloud credits to research organizations developing vaccines; cash grants and investment funds to NGOs and financial institutions that are assisting underserved communities; and direct financial support to help increase production of personal protective equipment (PPE) and medical devices.
For more information on the credit, visit Google's resource page for small businesses.
Related Articles