Featured News - Current News - Archived News - News Categories

Focus Forward Volume 4: Adjusting Your Brand's Social Media Strategy
by Matthew Neidhart
Wed, Apr 29th 2020 02:00 pm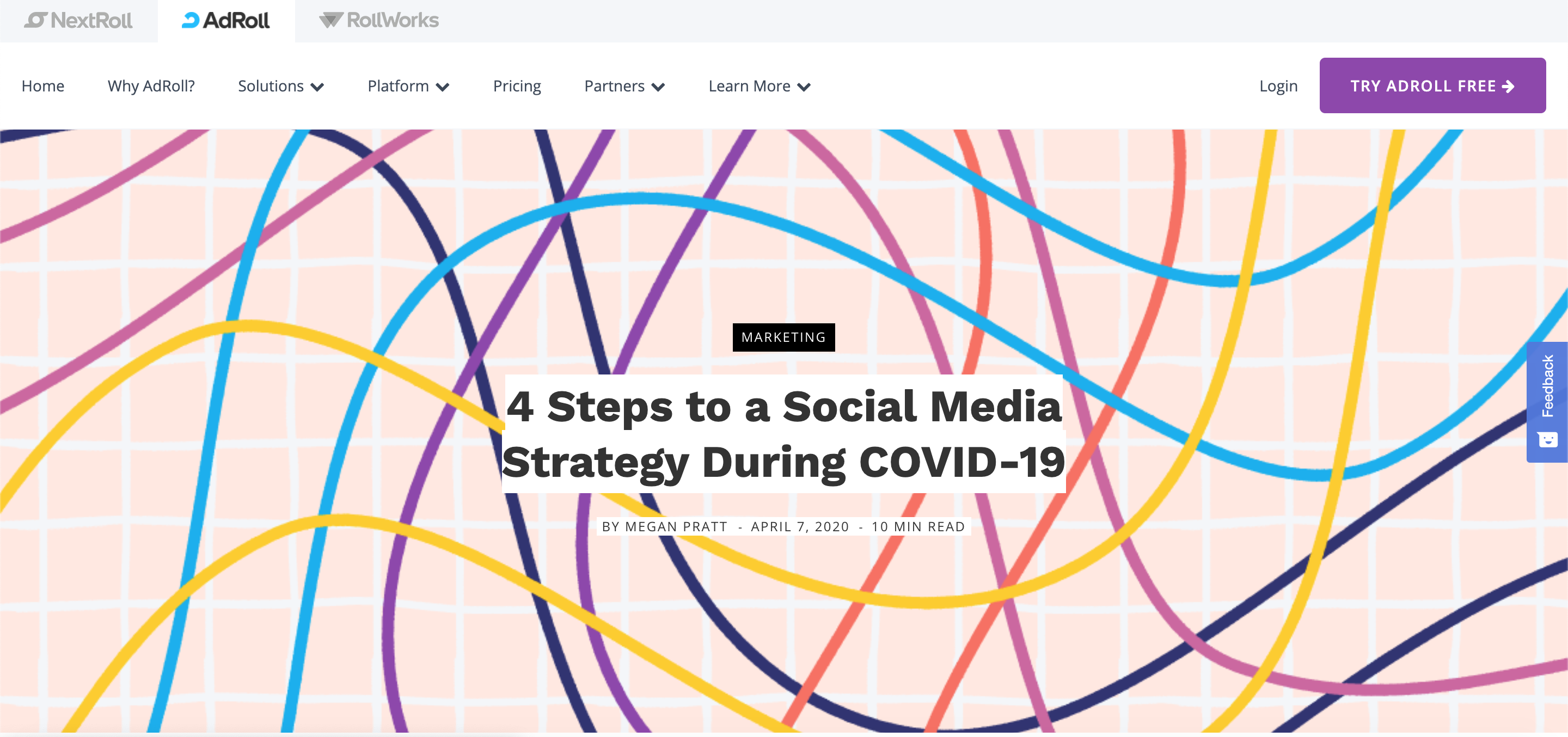 How has your business been handling social media during COVID-19? Some brands have been choosing to stick to the status quo by not acknowledging the change, while others have committed to posting about COVID-19 and nothing else. Ultimately, most brands have no idea what to say or how to react—a common struggle according to AdRoll. One of the best ways to connect with your customers on social media is by showing them empathy. But to do that, you need to know who they are and what they're up to.
Identify the basic information that you already know about your target customer (age, gender, location, interests, etc.) If you take that ideal customer and enter their mind, you can get a better idea of what they might be thinking and feeling. How are they affected by COVID-19? Think about situations they might find themselves in. This could mean working remotely, dealing with kids being home all the time, trying to eat well or even fighting to maintain an exercise regimen. Now remember everything you just outlined about your customer and take a step back. Do you have any products or services that could directly benefit someone in this situation? How can you connect with them? If you focus less on your own business and more on the current needs of your customers, you can work to meet those needs and develop a more focused social media strategy.
Regardless of what your company does, now is the perfect time to get reacquainted with your target customers. According to eMarketer, Facebook's usage on all of its apps increased by 70 percent in the month of March. Snapchat's usage increased 47 percent on Android devices in South Korea during the height of the outbreak. Various TikTok videos shared to Twitter and Instagram go viral every day. People around the world are searching the internet for entertainment, particularly on social media. The time to engage and build meaningful relationships with customers is now.
Related Articles