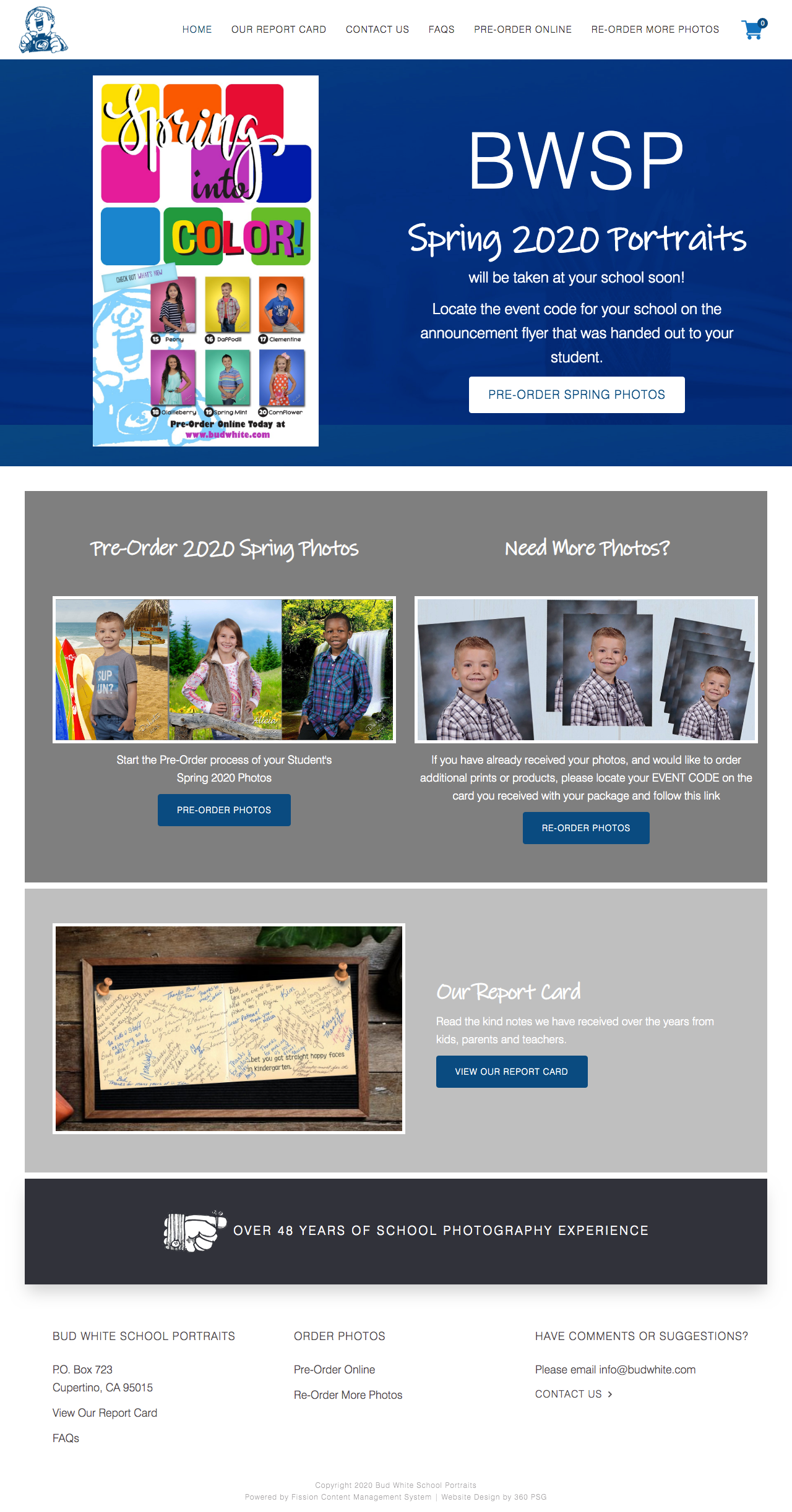 Bud White School Portraits
Overview
Published: Apr 1, 2020
Bud White School Portraits is a photography service that has been in business for 48 years. They specialize in school photography, primarily taking yearbook photos, spring pictures with various nature backgrounds as well as group pictures of students. Fission CMS brings their new website into focus.
Categories
Services
---
About the project
With 48 years of photography experience with schools, Bud White School Portraits has developed expertise to back up their quality work. With various style options that include group photos and yearbook photos, this company now has a theme design website that serves as a platform where parents and teachers can go to order pictures and have questions answered.
Fission CMS gives Bud White School Portraits a high-functioning e-commerce website, coordinating all purchases for them electronically. This website received custom programming that powers all of its functionality. A school code is needed for every purchase, securing the privacy of each individual who has a photo taken, making them the clear choice for school portraits.
---