AI Revolution: A Practical Guide to Transform Your Business With Artificial Intelligence Tools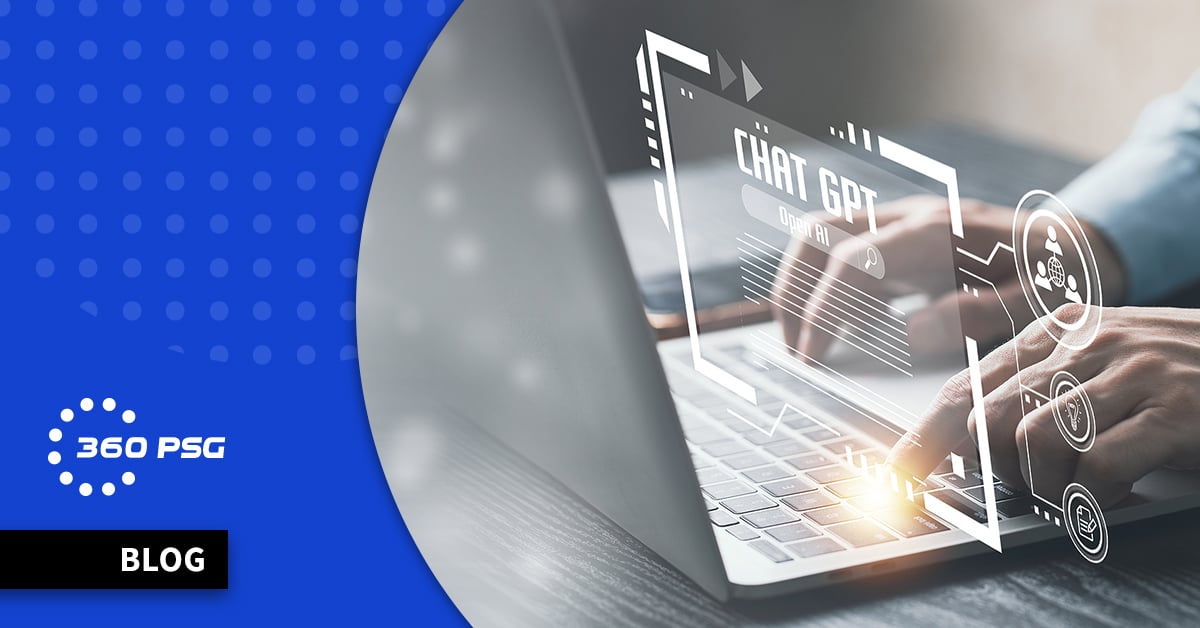 Artificial Intelligence (AI) is quickly integrating itself into every aspect of life, both for people at work and in their personal lives. It's becoming impossible to avoid as more and more advanced tools are being developed.
But is AI the future or is it just another fad?
AI is Here to Stay!
While it's easy to see AI rising so quickly only to fade, it's likely not going anywhere. It's best to get on board with it before you're left behind. With its great versatility, it's taking the world by storm in every way possible. Every day, someone is finding a new way to use the tools that have been created.
If you can imagine it, then it's another way to utilize AI as a powerful tool.
At 360 PSG, we've been taking full advantage of the multitude of capabilities that AI provides us with.
How Are We Integrating AI?
Almost everyone on the 360 PSG team has found a way to use these powerful and intelligent tools. Our marketing strategists use it while drafting new and persuasive content. They also use it to help gather information; it's even utilized when writing blogs like this one to help find the best points.
Our programmers, designers and website developers use it to help write code and strong content. And our social media coordinators use it to help come up with captions and unique posting ideas to keep the accounts we manage fresh, exciting and engaging.
We regularly discuss different ways that available AI tools can be used to make our jobs easier and our work better. We've even found ways to use some of our favorite AI tools to do simpler tasks, like help us keep things organized or manage lists, allowing us to increase our efficiency and spend more time on our clients.
There's no doubt in our minds that these AI tools are essential to success.
Our Favorite AI Tools:
And we're looking into more tools to use to keep us ahead of our competitors. Some of these tools we're reviewing include:
Contlo
Jasper.ai
AdCreative
InVideo
And more
How You Can Start Using AI to Improve Your Work
This is your sign to start integrating AI into your daily life. Start by picking a tool (we recommend Chat GPT) and see what it can do. Start asking it to do tasks for work. It's one of the easiest ways to write effective content, simplify emails or give you tips to improve on just about anything.
For more tips and tricks on using online tools to help your business, check out our blog about tracking essential data points.