Choosing the Perfect CMS: A Comprehensive Guide to Website Platforms for Your Business Type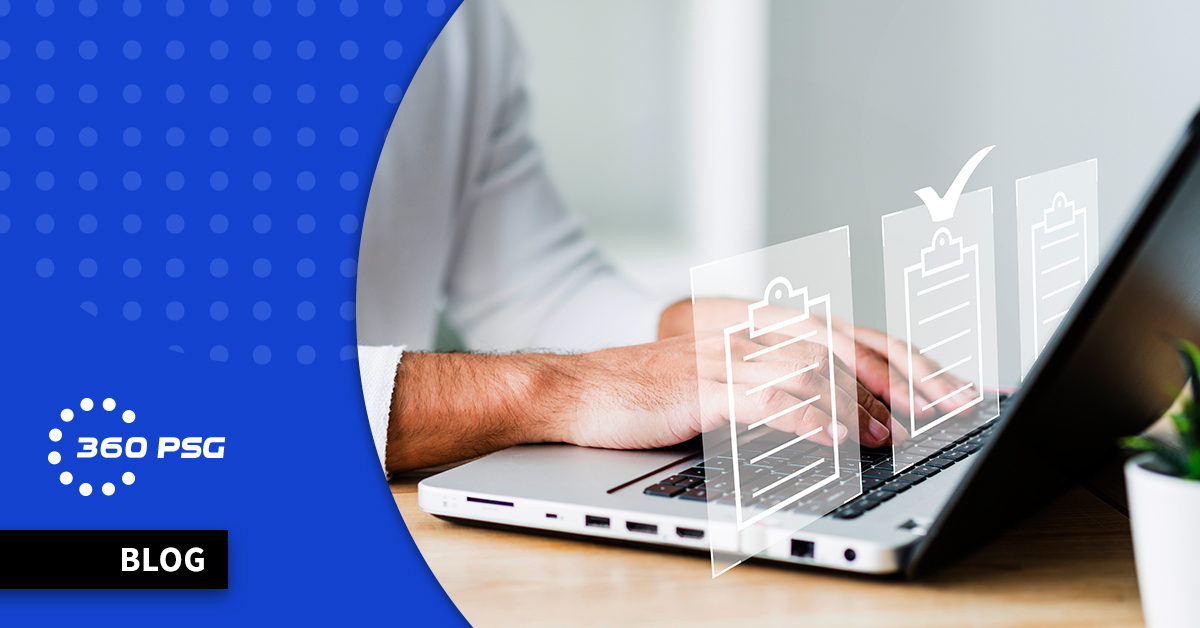 As a business, it's essential to have a high-functioning website to display your message, attract leads and maintain relationships with past customers. Whatever your product or service, you want a website that's easy for you to edit, one that's mobile friendly and offers the customization you need to attract customers and match your branding.
The first step to building a website to serve your business is choosing the right CMS. There are several to choose from that offer different features and capabilities. Three of the most popular are Fission, Blank and Wordpress.
Fission
Fission is the first and most advanced CMS offered by 360 PSG. This custom-built CMS allows our team of experienced web designers to create a website for your business. With over 100 supported plugins, most required or desired features on your company's website can be achieved.
This CMS does have a learning curve best overcome with some training and a bit of time spent getting familiar with the backend of your site.
Blank
Taken at the simplest level, Blank is a simplified version of 360 PSG's Fission CMS. It offers the same support and creative team backing but in an easier-to-use platform. This site offers most of the same plugins and much of the same functionality with only a small hit on available creatives.
Wordpress
Wordpress is one of the most popular and well-known content management systems businesses use. It allows for a lot of customization and creativity. The CMS also allows you to tailor your website to your business's unique needs regarding its features. With various themes and open-source plugins developed by third parties, you can design a site that perfectly reflects and serves your business.
There are a few things to be aware of before utilizing the Wordpress CMS though. This CMS is only as good as the plugins you choose, and the selected theme can potentially hinder some web design aspects. Additionally, some plug-ins are easier to use than others, which may often result in a learning curve while building your site – especially if you aren't familiar with the process.
The 6 Most Important Features to Look At in Your CMS
While we provided a brief background on each of these popular CMSs, there's still more you need to consider. These six features allow you to consider which CMS you should choose fully.
Ease of Use
Customization
SEO-Friendly
Mobile Responsiveness
Integration Capabilities
Support
See what Wordpress, Fission and Blank can offer your company's website.
1. Ease of Use
Like most things in life, you want a website builder that's easy to use. Even if you aren't technically inclined, it should be fairly intuitive and require minimal training. That way you'll be able to spend more time building and maintaining your site and less time figuring out how to work the platform.
All three of these CMS options are relatively easy to use, but our Fission platform requires some training that lasts an hour. Both Blank and Wordpress are even easier to use, but Wordpress does rank higher as it is more intuitive as this system allows you to drag and drop components where you want them. Wordpress, though, generally requires an additional plugin to build different web pages in the easiest and most aesthetically pleasing way.
2. Customization
You want to make your company's website best reflect your business and service while also appearing in a way that best entices website visitors to become leads. This is most easily achieved when you can customize your website.
Fission is the most customizable, as the code for creating a website is set up by our team from scratch. This allows for the site to be built to your needs, including news managers, FAQ pages, e-commerce capabilities, donation tools and more.
In contrast, Wordpress's customization is based on the selected theme for the site. Usually, it allows a lot of customization, but there can be limitations on certain features or placements.
3. SEO-Friendly
Once your website is built, you want to know that you can optimize it for search engines like Google and ensure that it can be found easily when people search for things related to your business. That's where an SEO-friendly website comes in.
As you choose a CMS system to house your website, you'll want to know if you can change the title, add a description to show on Google and emphasize keywords you want to be found for.
All three platforms have some level of functionality with SEO work.
Both Fission and Blank allow users to create page titles and meta descriptions, focus keywords, add alternative text to images and make internal linking easy. These platforms also offer an easy way to create redirecting links and change page URLs.
Wordpress has many of the same abilities, but it varies based on the plugin utilized. Yoast is the most commonly used SEO plugin, and it offers even more easy-to-access features, including schema and breadcrumbs for more advanced SEO strategies. While these are options, Wordpress requires an additional plugin for adding code to allow some common SEO tools to be properly used like Google Analytics, Google Tag Manager or heatmap tools like Hotjar.
4. Mobile Responsiveness
Having your website functional on a desktop computer isn't enough anymore. You want a CMS that responds well to website visitors who are on their phones or tablets. Fifty-five perfect of website traffic comes from these mobile devices, and this number is expected to continue to climb.
Select a CMS that handles mobile devices well, maintaining the functionality desktop visitors have.
All sites we set up on Fission/Blank are always 100% mobile responsive and adapt to view on any device. We test every site to ensure it looks great on every type of device.
For Wordpress, the mobile responsiveness will also vary depending on your selected theme. You want to ensure that the site speed and overall look of the various web pages are good on the mobile site.
5. Integration Capabilities
You should also be looking at the CMS's integration capabilities. Do you utilize another software or platform, like a booking software? Make sure your CMS can integrate with it. This even can extend to things like Google Analytics and Tag Manager.
On Fission and Blank, we are able to integrate all sorts of codes from Google Analytics all the way to many other third parties. Our team is familiar with many of these codes and are able to assist you with adding them to your site.
Wordpress has the same capabilities, and in many cases more, but requires a variety of custom, open-source plugins. This allows it to serve almost any business, though these plugins often come and go due to the nature of their development, and often develop bugs.
6. Support
When things go wrong or when you have questions with your website, it's important to be able to contact a support team that will provide you with the help you're looking for. When you're having a problem, you want a timely response that solves your problem or provides the information you're requesting. Nothing is worse than asking Support a question to get an answer that doesn't apply.
With both Blank and Fission, we reply to service requests within minutes-to-hours, working to get your issues solved as soon as possible. We're always available with full support, via messages and phone calls. We also provide comprehensive training of your CMS at the launch of your company's website, leaving you equipped to make the changes you want when you want to make them.
Wordpress support is also available but isn't as quick due to the larger nature of the site. There are many articles posted on the official Wordpress site to help you troubleshoot any problems you may be having as well. Additionally, finding help for a broken plugin may be extremely difficult as they are made by third parties who are not required to be responsive.
What CMS to Use for Your Business
Each CMS has different businesses that they best serve. For whatever industry you're operating in, you'll want to choose the system best equipped to meet your unique needs.
If you are an e-commerce company, you should opt for Fission.
For home service businesses, or websites that don't need too much information, choose Blank.
And for companies that require complex websites with complex integrations or lists of offerings, properties or services, consider using Wordpress.
For more help with your website design, check out our blog all about revitalizing your website, or contact our team to learn how you can get started redesigning your website with one of these CMS.