How to Make Facebook and Google Advertising Perform Better Together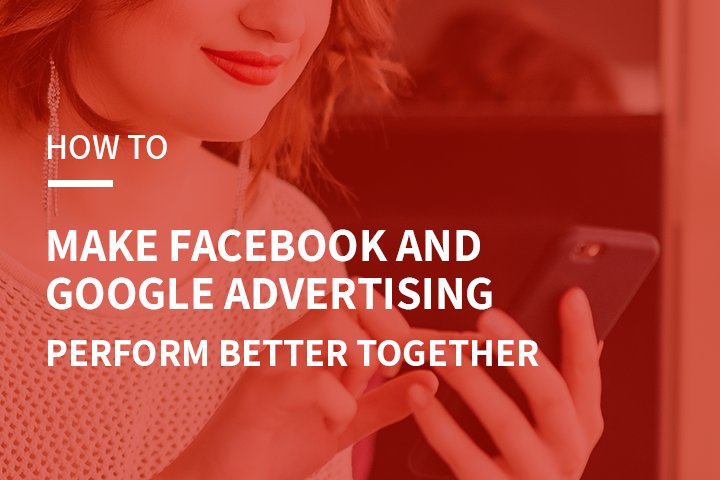 Two is usually better than one, right? It's time the narrative of Facebook advertising vs. Google AdWords comes to an end. These days, you want both! For any business, large or small, advertising on both Facebook and Google allows marketers to create and manage the buying cycle for every campaign. Instead of comparing Google and Facebook, brands can utilize both platforms' features for leverage to hit their marketing goals. No advertising platform is perfect and that is why joining the strongest two together is an essential digital marketing strategy.
Start with consistent keywords and messaging
Advertising to a cold audience on Facebook can seem like an endless path of disappointed, even if your campaign has great targeting. Facebook ads may not convert like Google AdWords, but the brand awareness you will build by advertising on the largest social network provides its own set of benefits. Before running campaigns on Facebook and Google, it's important to match the headlines and keywords used in the ads.
Why is this important? It's reported that advertising on Facebook leads to a 34 percent increase in brand searches on Google. Not everyone that sees your ad on Facebook is ready to convert while scrolling through their timeline; they may, however, be ready the next day to search your brand on Google. This is where the importance of consistent messaging comes in. For example, if you're selling custom websites and your Facebook headline is "Customize the Website of Your Dreams", you want to use the same title and keywords in your Google ad. When your ad creative matches on both platforms, you provide a familiar brand identity to those getting to know you.
Drive brand awareness with Facebook, close leads with Google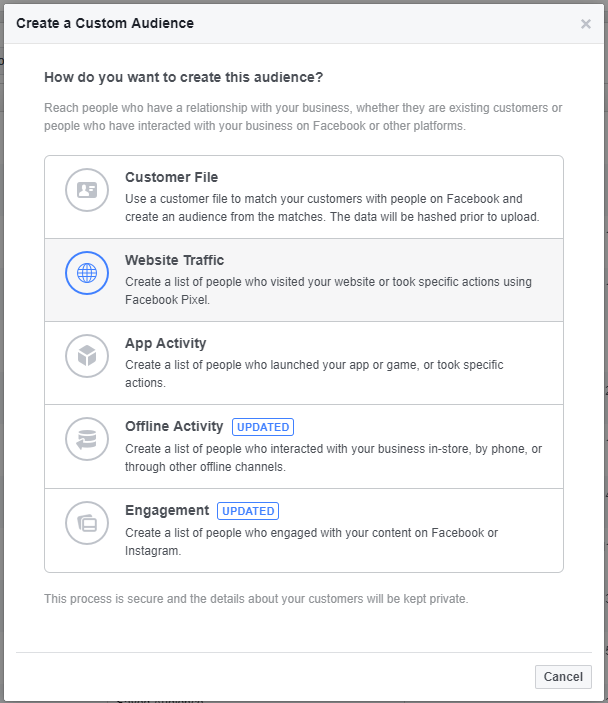 The trick to digital marketing is mastering the buyer's journey. Every person you market to is at one of the three stages of the buyer's journey, whether it be "awareness", "consideration" or "decision". With Facebook, you can advertise to a targeted audience and build awareness around your campaign and brand. In the meantime, you can build a custom audience of people who have visited your website for a higher chance to convert once the audience is large enough. The problem is, not everyone has the time or budget to build a custom audience that is more likely to convert -- in comes Google.
Now that you've driven brand awareness with Facebook, you can close the deal with Google. Once a buyer searches your brand or keywords on Google, it's likely they are at the "consideration" or "decision" stage and your campaign will be front-and-center!
Retarget your search users with what they were searching for
If you're creating unique landing pages for your campaigns you can market to users who have reached your site from Facebook and Google. By implementing retargeting audiences of people who have visited your landing page from both platforms, you can organize and manage it in a way that allows you to market to them directly. Of course, this strategy won't work if you're sending traffic to the homepage of your website -- you must segment your custom audiences in a way that tracks the users from Google ads who visit your landing page. For a closer look how to set up a strategy like this, check out Facebook's help forum here.
Taking the next step to stronger campaigns
Implementing an advertising strategy that syncs Facebook and Google together can be a complicated task, but it's worth it! Digital marketing is said to likely account for 75 percent of marketing spend in the next five years, so, getting a successful strategy in place for your brand is no longer optional.
We get it, creating a customized retargeting campaign process can be a lot to, well, process. If you aren't one for creating landing pages, campaign tags, designing ad creative and beyond -- it's cool, we're here to help. Contact 360 PSG today to discuss a custom digital marketing strategy for your business!