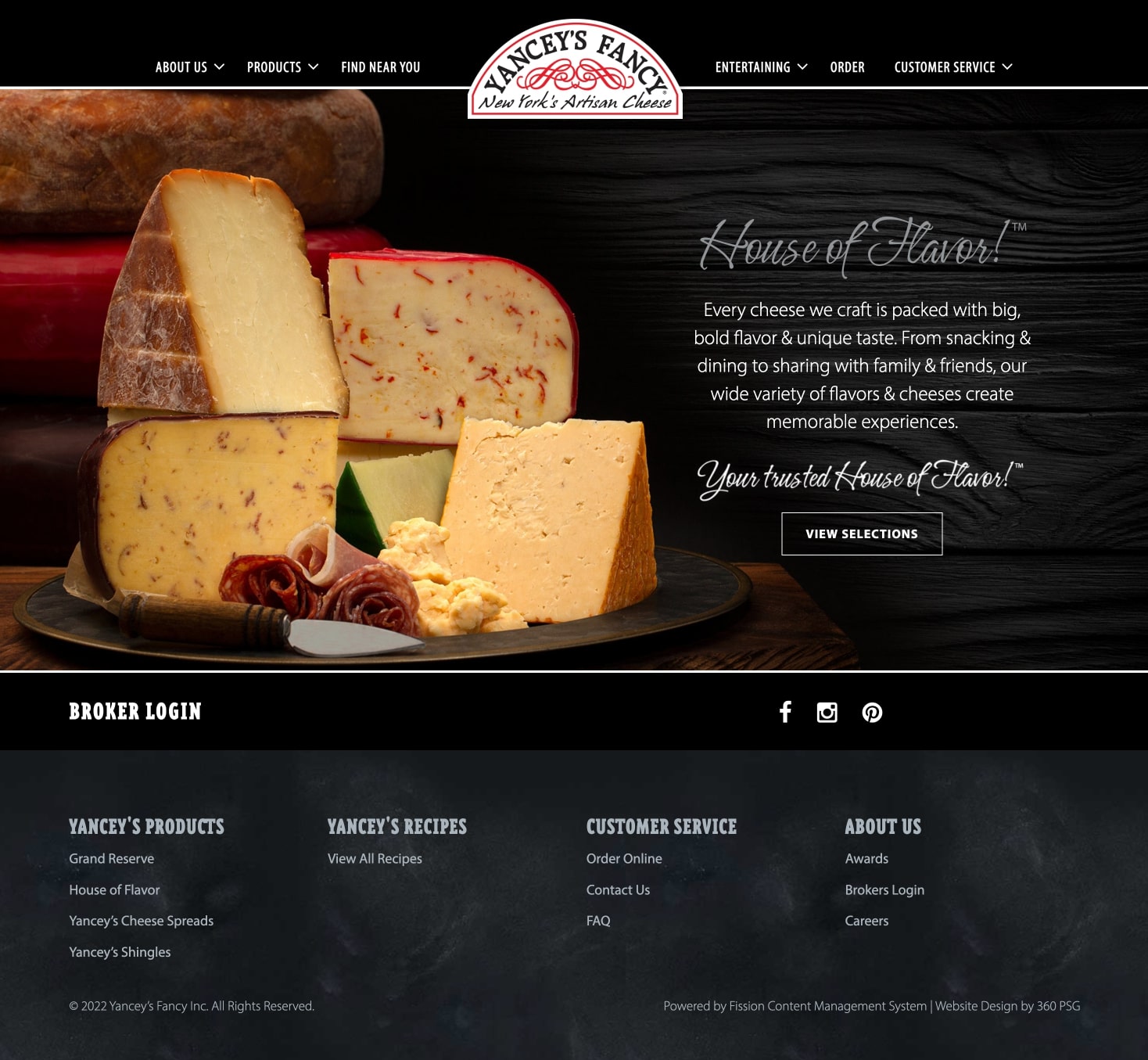 Overview
Published: Jun 18, 2015
The
largest fresh cheese curd manufacturer on the East Coast,
Yancey's Fancy offers over fifty varieties of hand-crafted Artisan cheeses.
Categories
Services
---
About the project
Known as "New York's Artisan Cheese," Yancey's Fancy has launched over fifty varieties of specialty cheeses that reintroduce the flavors that made New York famous for handcrafted cheddar.
In need of a website that reflected the utmost commitment to their craft, the web design team at 360 PSG provided Yancey's Fancy with a custom design that spotlights their complete selection of artisan cheeses.
Additionally, visitors to the site can now easily search for recipes, view upcoming events, and contact customer service - all from convenient calls-to-action located on the site's homepage.
Yancey's Fancy's new site also utilizes Fission's Location Manager tool, which lets visitors easily search for the nearest retail location from which they may purchase Yancey's Fancy's specialty cheeses.
---