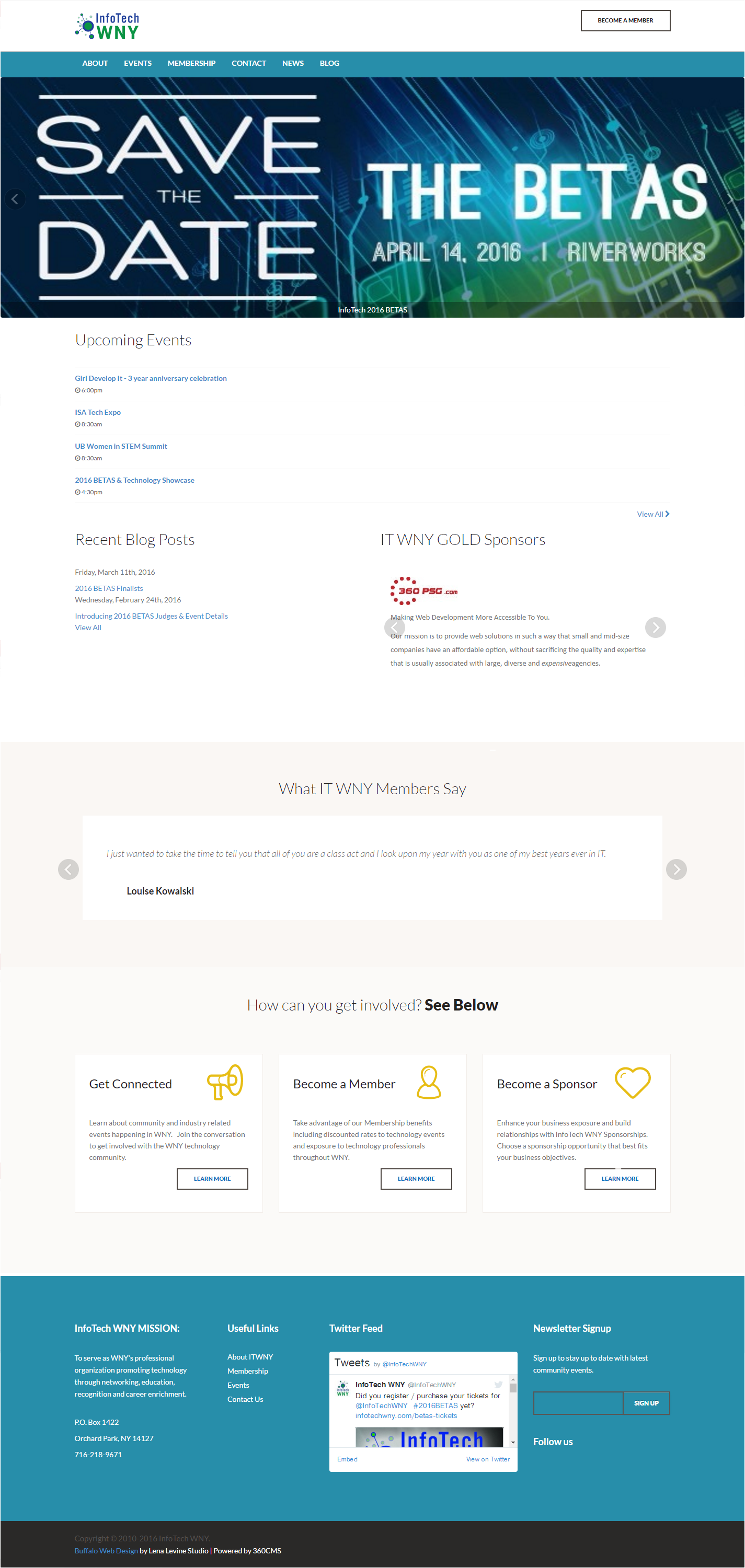 Overview
Published: Mar 12, 2012
InfoTech is the trade association of WNY's technology industry with over 200 members and upwards of 1,300 associated companies.
Categories
Services
---
About the project
The web designers at 360 PSG provided a custom responsive design that showcases InfoTech WNY's Member Directory and password-protected members-only area. The homepage also spotlights several "Featured Members" as well as the latest members to join the association.
While most site content is public, only members of InfoTech WNY may log in to the site and publish news updates, event announcements, and job postings. These updates, unless earmarked as "member-only" content, are displayed prominently on the new homepage, and are fully integrated to multiple social media networks for an enhanced sharing experience.
InfoTech WNY's new site also utilizes Fission Storefront, a powerful e-commerce solution, which allows members to pay bills and outstanding invoices online. Used in conjunction with Fission's Ad Tools component, Storefront also generates additional revenue by enabling InfoTech WNY to host and manage advertisements on their site without using a third party system.
---