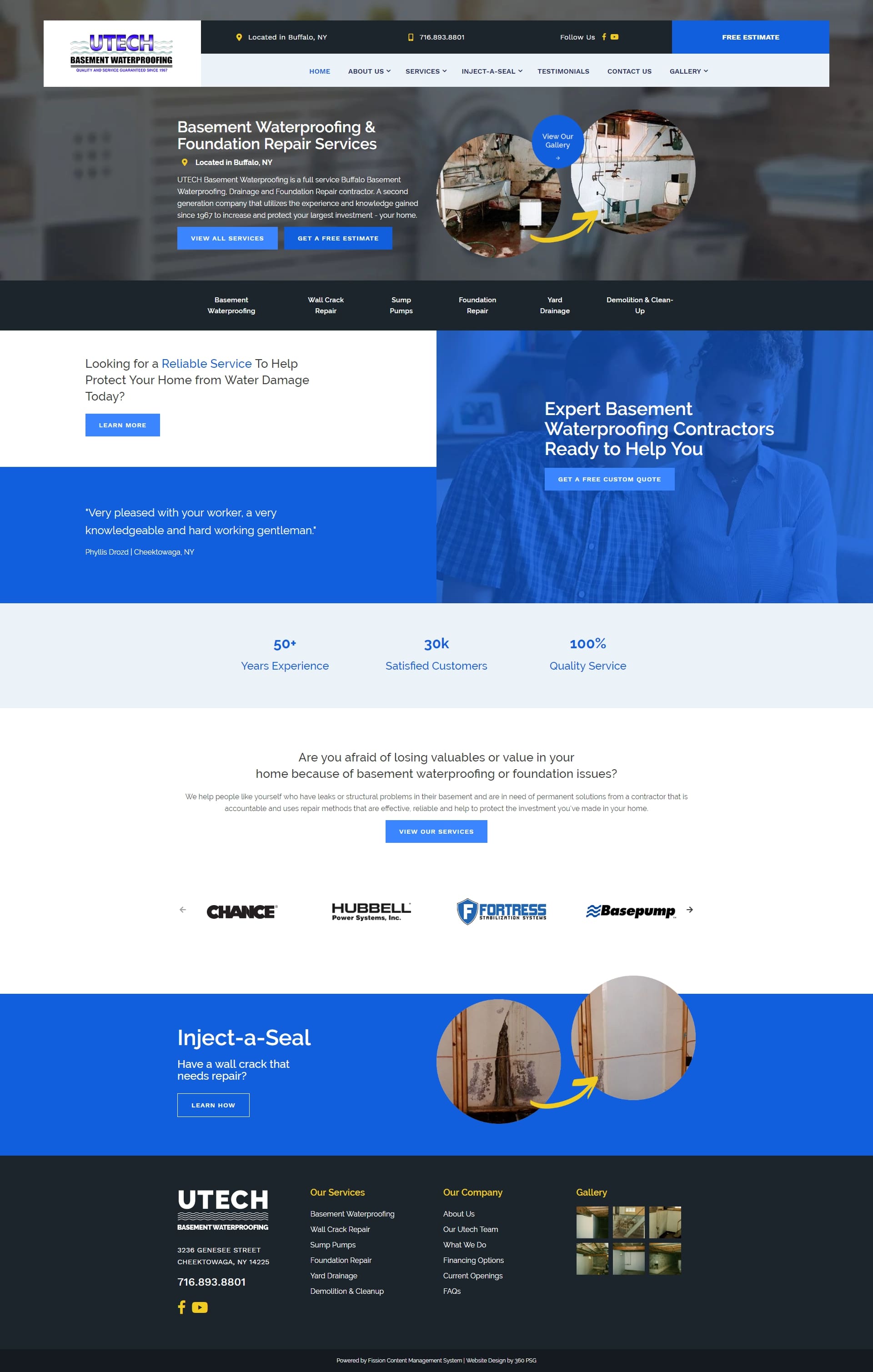 Utech Basement Waterproofing
Overview
Published: Feb 8, 2019
Back with a fresh custom website, Utech Waterproofing is ready to solve all your waterproofing and foundation repair problems!
Categories
Services
---
About the project
Utech Basement Waterproofing is a full service Buffalo Basement Waterproofing, Drainage and Foundation Repair contractor. A second generation company that utilizes the experience and knowledge gained since 1967 to increase and protect your largest investment. YOUR HOME. Teamwork, accountability, communication and skill are the foundation of our dedication to exceptional customer service.
Our flagship product, the Fission Content Management System is a powerful web-based Fission CMS that gives you complete control of your website and its content. Our enterprise quality platform, Fission CMS is the top choice for websites that require more features and functionality than our 360 CMS presently offers. Users of all experience levels can use Fission CMS to manage their websites.
---