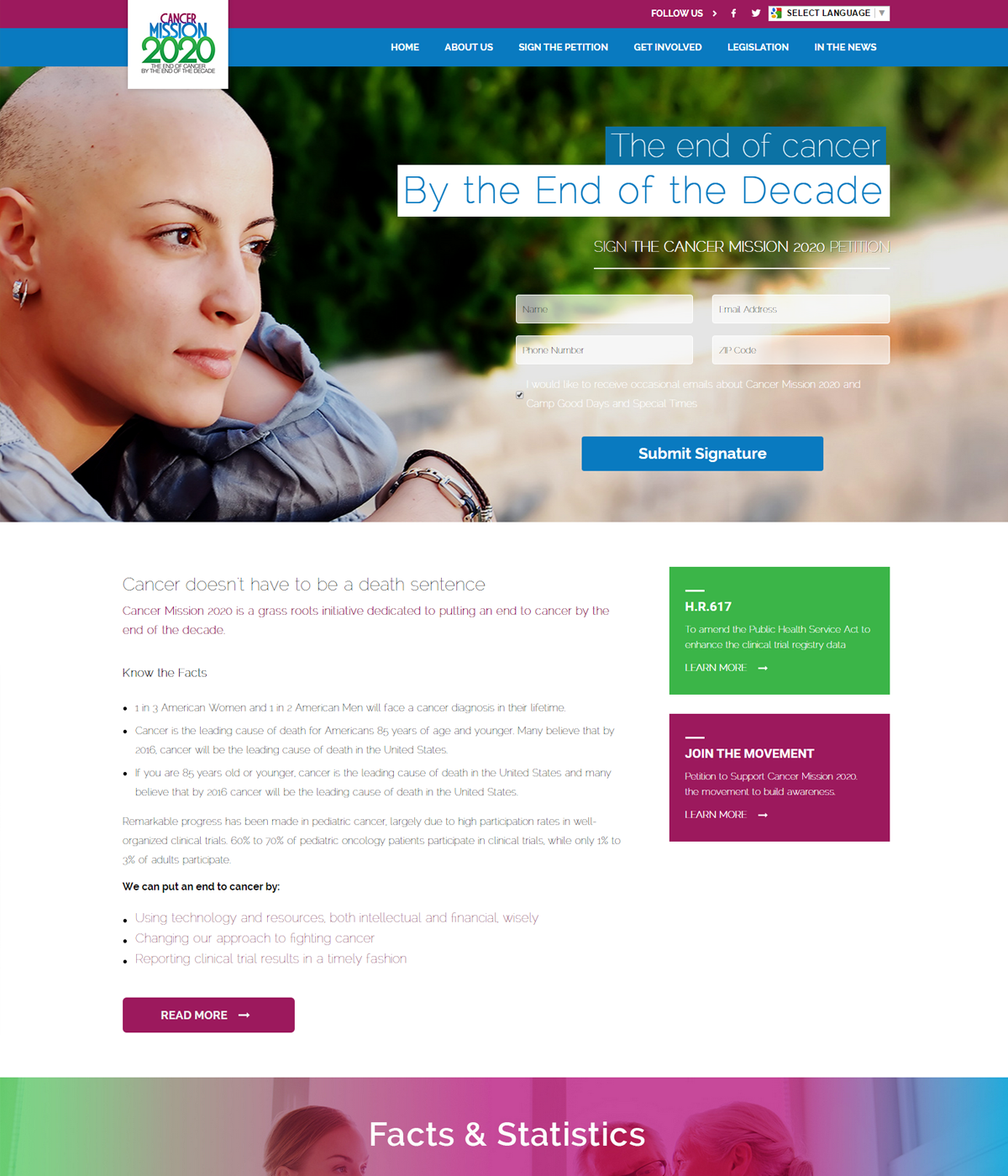 Overview
Published: Sep 23, 2015
Cancer Mission 2020's new website aims high to end cancer by the end of the decade with the help of their new website.
Categories
Services
---
About the project
Cancer Mission 2020 is a grassroots initiative dedicated to putting an end to cancer by the end of the decade. They seek to put an end to cancer by using technology and resources in a responsible way, changing the approach to the battle with cancer, and reporting clinical trail results in a timely fashion.
Their custom design features a custom, responsive design that is optimized for any device. Their new website features unique content population for 20 of their pages, and fully integrated e-commerce to manage their donations in a streamlined process.
---