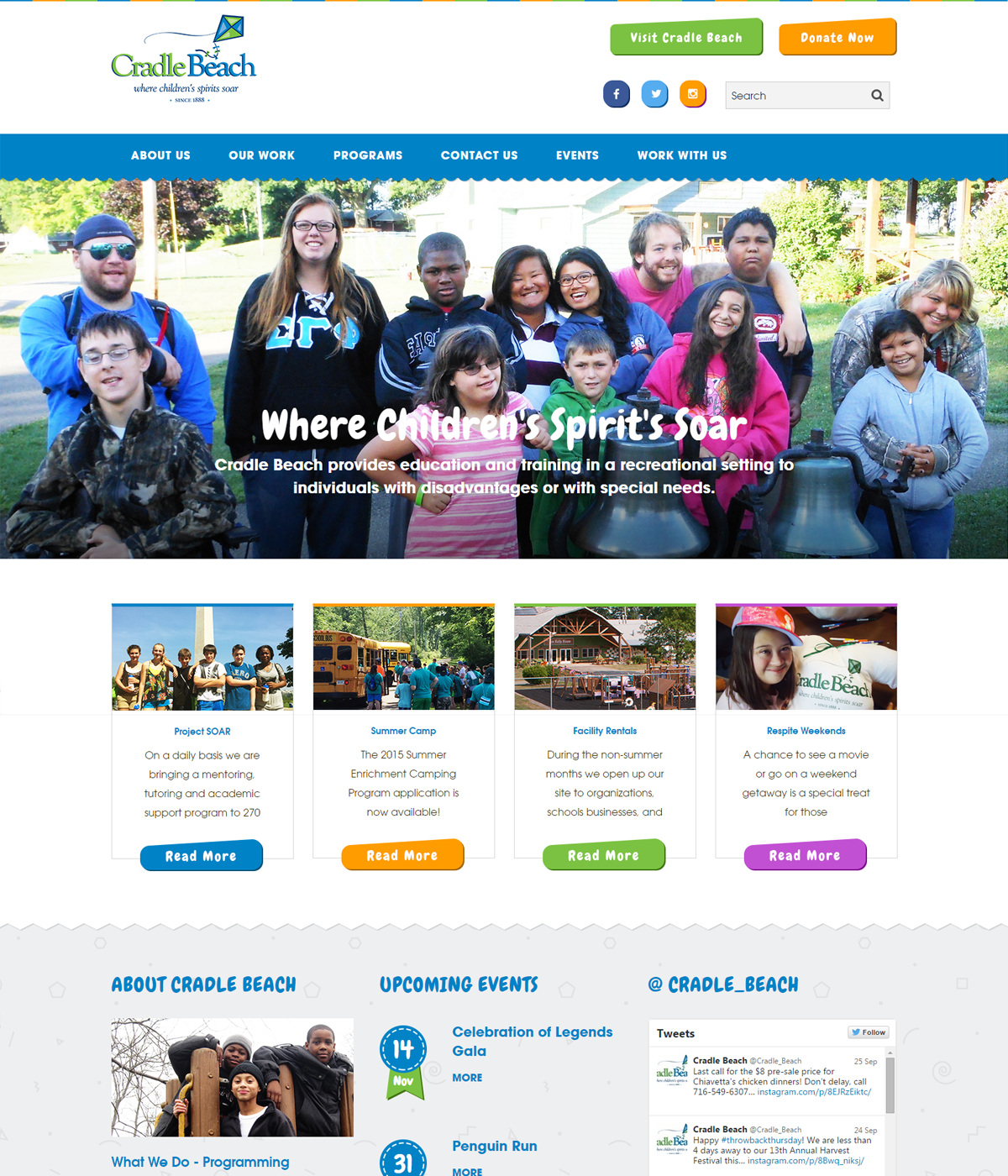 Overview
Published: Sep 30, 2015
Cradle Beach's new responsive re-design will help them continue to lead the way in service to WNY.
Categories
Services
---
About the project
Cradle Beach has a New Responsive Website
For almost 120 years, thousands of Western New York parents have trusted Cradle Beach with their physically and emotionally vulnerable children. When other institutions could not care for children, Cradle Beach was there every summer with medical attention, caring adults, and measurable results. Their commitment to WNY is captured in their new website design.
Their custom design features unique features and functionality. They have a custom redesign that fits their branding seamlessly into their website. It features unique content population for 19 of their pages, a custom recurring order placement function, a custom donation function, and full integration with any device.
---