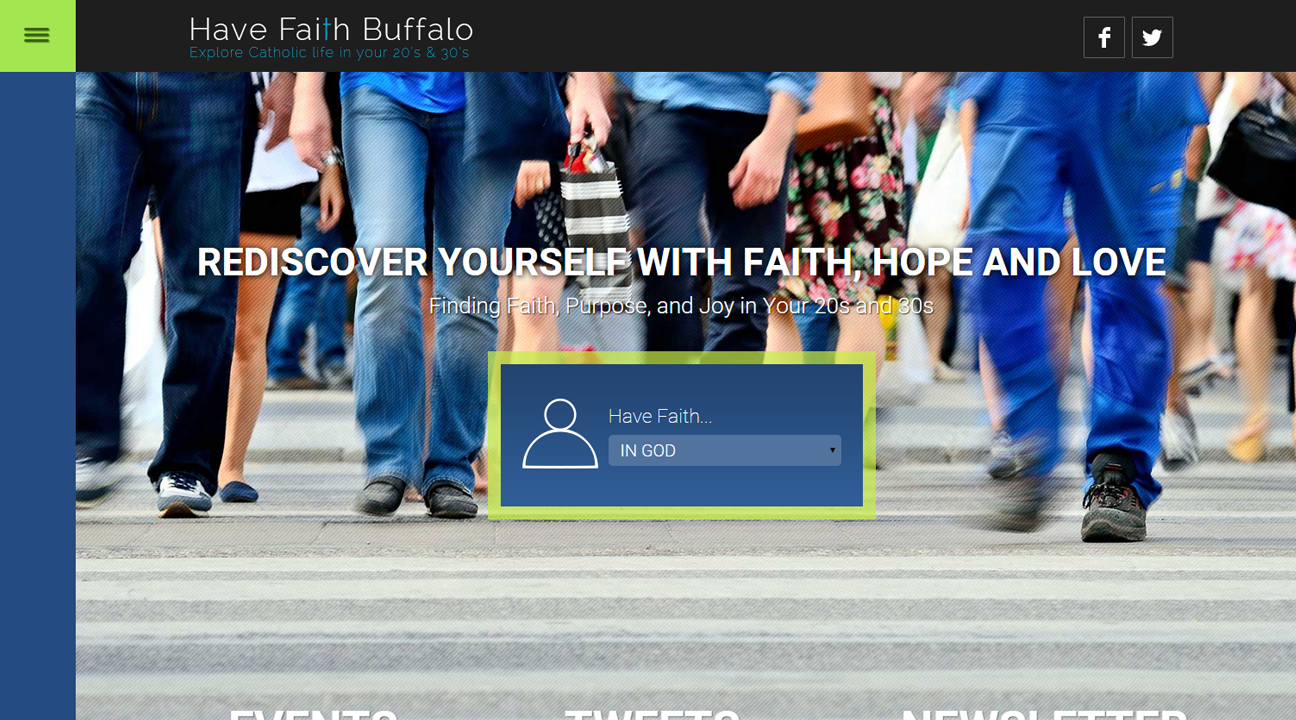 Overview
Published: Dec 15, 2015
Have Faith Buffalo looks to inspire the Youth of WNY with their message. We've developed a custom themed website to do just that.
Categories
Services
---
About the project
Have Faith Buffalo is an outreach of the Diocese of Buffalo aimed at empowering all people in their 20s and 30s, regardless of their background. Their outreach to the youth of Buffalo supports faith and reinforces connections between young adults with each other, Jesus, and the Church. Their fully responsive, custom design focuses to inspire the youth and carry their message in an innovative, and visually striking way.
Along with their custom design, 360 has also developed a custom Facebook fan page and a Twitter Brand page to be fully integrated into their website with analytics. Developing their social presence as well as a strong web presence will help Have Faith Buffalo grow and succeed in the region for years to come.
---